Landing a role with a top multinational company is the dream for many MBA grads, yet it's no easy feat.

You'll need to sharpen your skill set, stand out among a flood of competition, and ace the interview process.

MBA grads, Abhipreet Sinha and Emily Thomas, were ready for the challenge. After studying an MBA in the Netherlands, they have now landed their dream jobs at Microsoft and Accenture, respectively. Here's how they did it:
---
Using an MBA in the Netherlands to fast-track your career
Choosing where in the world to study your MBA is a big decision. You need to consider factors such as program length, MBA job opportunities, and the return on investment you could gain.
For international students, Emily (pictured) and Abhipreet, deciding to study in the Netherlands was a big move. However, the MBA program at Rotterdam School of Management (RSM) was exactly what they were looking for.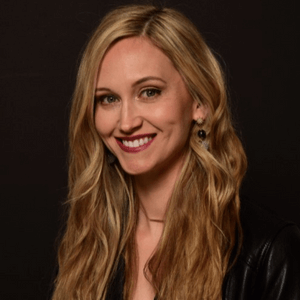 Having worked in venture capital for 10 years in New York, Emily felt that if her career was going to advance, she needed to fill her knowledge gaps.
"Talking to stakeholders and through interactions with the board, I became aware of what I didn't know in business," she says.
"I thought the best way for me to learn as much as I could was in a structured, hands-on environment, such as an MBA," she says.
MBA programs in Europe are typically one-year and tend to offer more affordable tuition fees than business schools in the US.
Meanwhile, prior to the MBA, Abhipreet was an experienced tech professional in South Africa.
After nine years with the same company, he decided it was time to explore new career heights via an MBA.
"The whole one-year pressure cooker of an MBA really helps you build your thought into more of a 360-degree view of business, which is super important," he says.
Another thing that attracted Emily and Abhipreet to the Netherlands was the vast number of multinational companies that offer exciting job opportunities in the country.
On average, 63% of RSM MBA grads stay and work in the country, landing roles at ABN AMRO, Amazon, EY, McKinsey & Company, and Capgemini.
Emily and Abhipreet say that networking with alumni who were already working at their target companies was invaluable.
The RSM alumni network is 45,000-strong.
"I focused a lot on networking with the right people to get an understanding of what's happening in the tech space and what skills and qualities companies are looking for," says Abhipreet, who landed a top MBA job at Microsoft after graduating.
---
Learning the skills to launch an MBA career at a multinational company
To be successful in a multinational company, you'll need to know how to work with a diverse group of people.
The RSM MBA is typically comprised of 99% international students.
"You're put in groups with people from so many different countries and you learn what it would be like to work in a multinational company," Emily says.
Abhipreet says how connecting with his MBA cohort has helped him to become an inclusive leader as he now manages a team of 10 people in his role as a sales manager at Microsoft.
"I think the key to diversity and inclusion at work is to build an environment of empathy and listen to others. The MBA teaches you how to be patient and ensure you understand other people's perspectives," he says.
During the MBA program at RSM, students can expand their international outlook even further in study abroad trips or international exchange programs with other business schools.
---
Landing an MBA job at Accenture Song
The application process for landing a role at a major company can be intense.
When applying for the job at Accenture, Emily felt that she was at a disadvantage as she had only previously worked with startups.
However, in the self-marketing class at RSM she learned how to sell herself, discuss previous work experiences, and how to properly conduct herself in interviews.
When interviewing to become an experience consultant at Accenture Song—the digital marketing arm of consulting firm Accenture—Emily emphasized her skills in presenting, stakeholder management, and research expertise.
"The development of soft skills on the MBA really helps to set you apart from the competition," she says.
In her role, she works with clients on implementing different technologies into their business.
"Accenture encourages you to choose your own adventure. You can learn so many different subjects and find your own way into your career," she says.
---
Securing MBA jobs at Microsoft
Many MBA students are attracted by the world of Big Tech but not every grad lands a job at one of the biggest tech corporations globally.
Abhipreet had to impress in six interviews before he secured his MBA career at Microsoft.
"Companies are looking for people who can be all-rounders and understand where the business currently is, and the company's vision for the future," he says.
In his role as sales manager, Abhipreet manages a team specializing in selling cloud products and services.
His career goal is to have an impact on people's lives with technology.
"The behavioral training the MBA gives you gets your mind ready for difficult situations and dealing with ambiguities," he says.
Emily and Abhipreet believe that their Rotterdam MBA has given them the tools and skills they need to advance their careers to the next level.
"Anyone who joins a business school in a different country will gain a more assertive way of achieving what you want because you're familiar with removing yourself from your comfort zone," Emily says.
Related Content: