Achieving the MBA 'triple-jump'—switching job function, industry, and location—is no easy feat. You've got to have clear goals, determination, and leverage all the opportunities an MBA has to offer.

Zimbabwe-born Manu Musonza is one MBA grad who had his sights set on making the ambitious leap before he even joined the program.

Having worked for six years in Cape Town as an energy analyst designing windfarms, conducting energy analysis, and liaising with banks for investment, Manu decided he wanted to be on the other side of the table by making key managerial and financial decisions on renewable energy.

After moving from South Africa to study an MBA in Europe, he has now landed a role as director of project finance at Dutch bank, ABN AMRO, focused on sustainable financing and investing.
---
Securing the MBA triple-jump with an MBA in Europe
The first big move for Manu was from South Africa to Europe when he secured a place on the MBA program at Rotterdam School of Management (RSM) in the Netherlands.
Attracted to the great career opportunities and high salary prospects that business school could bring, he felt that an MBA in Europe was a no-brainer.
The Netherlands also offers generous visa opportunities for grads. The one-year Orientation Visa allows grads to stay in the country to work or complete an internship, providing more time to look for their dream role.
This, along with the affordability of the RSM MBA program, meant Manu was confident that he could expect a good return on investment (ROI).
The RSM MBA program costs $61k. According to the BusinessBecause Cost of MBA Report 2022, the average tuition fee cost for an MBA in Europe is $91,580.
Manu also intended to secure the MBA triple-jump by switching to a career in finance.
"I really wanted to leverage my previous technical experience but move into a finance role where I was able to make key decisions, so I looked for companies that operated in the kind of markets I used to work in," he says.
The RSM MBA program offers students the chance to hone their expertise towards a Career Concentration in areas such as Advanced Finance, Advanced Strategy, or Advanced Sustainability.
"What really attracted me to the program at RSM were the sustainability-driven courses you could take at the end of the program which aligned really well with my previous experience," says Manu.
---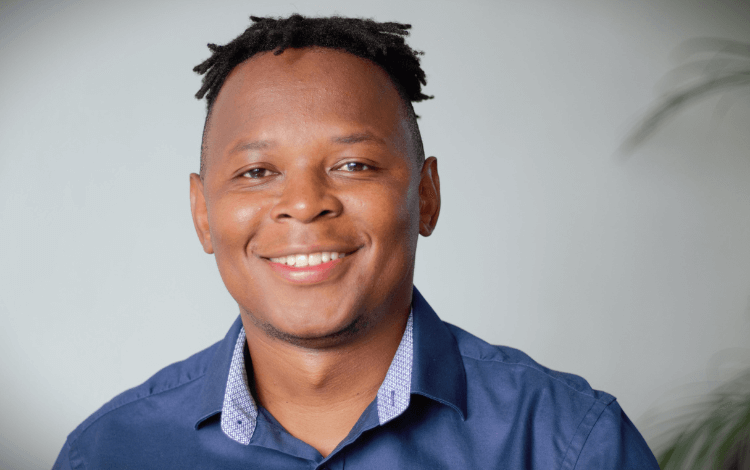 ---
Becoming attractive to employers in Europe
With the goal of landing the MBA triple-jump, Manu worked hard to leverage all the opportunities on the RSM MBA program and show himself as an asset to future employers.
He became the president of the school's Energy Club where he organized networking events with industry professionals from big companies such as BP and FMO.
"We really learned to go out there, speak to people, and knock on doors to make opportunities happen," says Manu.
It was through this club that Manu secured his first full-time role with FMO before graduating from the program.
He says that the RSM MBA also molded his managerial skills, so he was able to sell himself as someone with a wealth of technical experience in renewable energy and who could make important decisions on a commercial level about investing in different markets.
"The biggest skill I've learned is confidence and speaking the language of business. I've learned to put myself in the middle of a room, talk like a leader, and present myself as somebody people should listen to," he says.
By both leading the Energy Club and working closely with his cohort in projects, Manu has learned what it means to be an effective team leader. During the RSM MBA, students take part in the four-week Living Management Project, where they work in groups with companies to devise solutions to real business problems.
"In a team, I've learned to whip people into shape, have a common goal and motivate people towards it," he says.
---
Jumping even further with an MBA in Europe
In his role as an investment banker at FMO, Manu has worked with markets in South America, Eastern Europe, and Africa to help with financing wind and solar farms.
After four years with the company, Manu is now taking his career even further by embarking on a new role with another Dutch Bank, ABN AMRO, which is more focused on European markets.
"I've worked in some pretty tough environments in my career, especially focusing on West Africa, but I decided I'd like my career to be more Eurocentric," says Manu.
In this role, Manu will be managing a deal team in the project finance division.
"To think that five years ago I didn't know my way around a balance sheet and now I'm managing my own team," he says.
The RSM MBA has allowed Manu to take control of his career and set it on a path that shows no signs of slowing down.
"Working in Europe, I've been able to see international finance at the highest level. I've had more opportunities to interact, to learn, and to grow because it's a bigger pond, and you become a bigger fish," says Manu.