It's no secret that a career in finance can be challenging, especially in today's volatile business climate.
However, it's also well known that a finance career can be hugely rewarding. Successful finance professionals can expect career growth opportunities, high salaries, and generous compensation.
If you want to experience the benefits of a high-flying career in finance, corporate finance is one route you could take. As a corporate finance specialist, you'd be responsible for managing a company's financial resources and increasing its long-term value.
So, is a career in corporate finance right for you—and what skills do you need to be successful? Here's what you need to know.
---
What is corporate finance?
Finance is the backbone of any business. Corporate finance professionals work within companies to manage their financial resources, mitigate risks, ensure stability, and bring value to shareholders.
Corporate finance teams play a key role in deciding where a company should invest and have a large impact in growth and profits. That's why working in corporate finance requires a broad understanding of all parts of business and how they fit together.
During the MBA with a specialization in Corporate Finance at HHL Leipzig Graduate School of Management—located in Germany—students study core MBA courses to gain essential management skills before deep-diving into corporate financial theory and practice.
These finance deep-dive courses cover topics such as Corporate Valuation, Entrepreneurial Finance, Advanced Corporate Finance, Risk Management, Quantitative Management Techniques, and Managerial Decision-Making.
Students also take part in an Applied Corporate Finance seminar in which they travel to corporate offices to work on real cases with firms to gain an insight behind the scenes of the corporate finance world.
---
What skills do I need for a career in corporate finance today?
Managing a company's finances is a big responsibility that requires strategic thinking, analytical skills, and an understanding of financial models and value chains.
When studying the MBA in Finance at HHL Leipzig, alongside the finance deep-dives, students can choose from a wide range of electives focused on enhancing key skills needed for a successful career in the finance industry.
Elective courses include Strategy, Managing Global Corporations, Big Data Analytics, Macroeconomics & the Global Economy, Value Chains in the Digital Age, and Innovation Management & Corporate Entrepreneurship.
Success in finance isn't solely about being good with numbers, you also need strong leadership skills.
"A lot of being a good leader is focusing on self-reflection, business ethics, decision-making, and crisis management," says Vivek Velamuri (pictured), program director of the MBA in Finance at HHL Leipzig.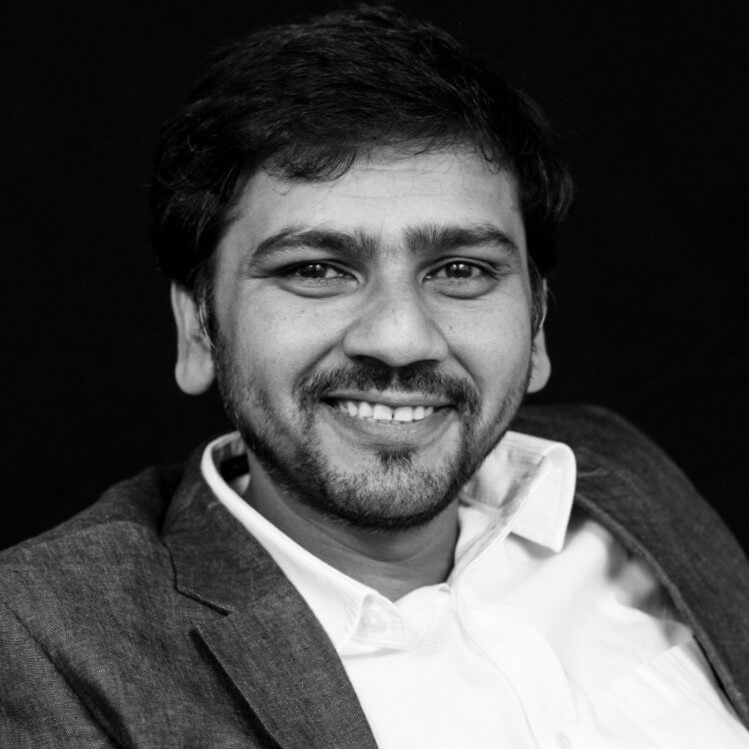 HHL Leipzig centers its leadership development on the Leipzig Leadership Model which values purpose, entrepreneurial spirit, responsibility, and effectiveness.
"We want to mold leaders who are entrepreneurial but also ethical. They have purpose behind their decisions rather than purely thinking about profit," says Vivek.
In today's business world, companies are under increasing pressure to demonstrate sustainable practices and social responsibility.
For corporate finance professionals, that means ensuring investments are sustainable and analyzing the impact of Environmental, Social, and Governance (ESG) policies on the company's financial performance.
Students on the HHL Leipzig MBA in Finance take part in an International Impact Expedition to help develop their skills in making ethical business decisions.
During a four-day trip to Vienna in Austria, students immerse themselves in all aspects of society, from understanding education to interacting with homelessness and people facing extreme societal problems.
"We want our students to develop empathy with people in society, understand different circumstances and recognize their own privilege which translates into making more ethical decisions as leaders," says Vivek.
---
Corporate finance jobs and salary prospects
If you possess the necessary skills, there are a range of different roles across the corporate finance profession whether in banks, large corporations, or even startups.
The 21-month MBA with a specialization in Corporate Finance at HHL Leipzig is highly customizable towards the various career paths.
"The program is for students who really want to create their own learning experience," says Vivek.
For examples, the Corporate Valuation and M&A (mergers and acquisitions) customization module provides a deep dive into structuring mergers and acquisitions deals and determining business value. This could lead to a career as an asset manager or M&A manager.
In these roles, you'll be responsible for conducting financial analyses of potential investments or target companies to acquire. In Germany, asset managers earn on average around $73,000 and M&A managers earn an average of around $125,000.
For those students on the HHL MBA in Finance who have an entrepreneurial vision there's also the option to customize their degree with the Entrepreneurial Finance module. This module teaches how to acquire funding to kick-start a business, manage finances, and maximize profits.
Students at HHL can network with and learn from the school's alumni—from which 530 startups have been founded, including four unicorn startups.
Careers in finance also offer great opportunities for progression. For those making a career switch, the MBA will help prepare them to launch a career in finance and work their way up the corporate ladder, potentially earning a Chief Financial Officer (CFO) position.
A CFO is responsible for all financial activities within a company and is essentially the 'face' of the organization when creating investor relationships. CFOs earn hugely attractive salaries, averaging $209,000 in Germany—and that's not including bonuses and other compensation.
To help get a foot in the door for a high-flying career in corporate finance, MBAs at HHL Leipzig meet with companies such as Goldman Sachs and Deutsche Bank which recruit on campus.
"There is a huge demand in the corporate finance sector right now for graduates with a specialist skill set," says Vivek.
Related Content: