Osereme Ujadughele has always been passionate about building connections with people.
Growing up in California, 'Ose'—as she's known to many— was raised in a Nigerian family with her three younger brothers. At an early age, she spent six years at boarding school in Nigeria learning about her cultural heritage.
The experience helped Ose discover her passions, including a love of food, which she later channeled into her career as she took on a job at a Californian winery after graduating from her bachelor's degree.
As part of a rotational program, Ose spent time learning about areas including sales and logistics, and got her first taste of leadership. Gaining an insight into the business world inspired her to learn more, she says.
"I could see decisions were being made without me having the full picture, and I really wanted to understand that, so that's what sparked my interest in business school."
With a desire to diversify her skill set and expand her leadership skills, Ose decided an MBA program would provide the holistic education to take the next step in her career.
---
From the vineyard to the MBA classroom
Ose's cultural roots played a large part in her adult life. As an undergraduate, she served as president of several Black and Nigerian student associations and was keen to maintain this focus on diversity as she moved forward in her journey.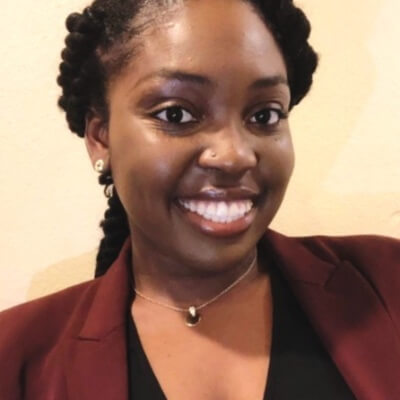 While working at the winery, she took part in the Forté MBALaunch program, which provides guidance and support for women in business to help with their MBA applications.
Later, when hearing about The Consortium, which offers fellowships and networking opportunities to help business school students from underrepresented communities, Ose was keen to get involved.
"The point of The Consortium application process is to state what you've done for underrepresented minority communities in the past, and what you want to do to help in the future—that is a goal of mine," she explains.
When deciding where to study her MBA, Ose decided to leave California and enroll at Emory University's Goizueta Business School in Atlanta. A highly diverse institution, the Goizueta MBA cohort features students from 25 different countries, and 26% of the class come from underrepresented communities.
"I landed on Emory because it gave me that great city location," she explains. "It was nice to be in a school and a city that had other things to offer, so I could build my passions outside of class and meet people from different parts of life."
---
Studying a top MBA program
While studying her MBA, Ose enjoyed the broad variety of classes Goizueta has to offer. The curriculum covers business fundamentals ranging from human resources to accounting, but also enables students to dive deep into their areas of interest. Ose found she particularly enjoyed her marketing classes.
Alongside the core curriculum, the Goizueta MBA offers a range of experiential learning opportunities, including a tailored leadership development program and a four-month, client-based, strategic consulting project, titled: Goizueta IMPACT.
Ose's IMPACT experience saw her working to help a New York-based bakery firm with an expansion plan.
"We helped them figure out solutions to their problems that they were implementing in real time," she explains. "You're working on it with a team of people who you don't know, all of whom have different backgrounds and experiences."
The IMPACT program helped Ose apply the knowledge she'd gained in class, while also allowing her to identify her strengths and weaknesses in a practical setting.
Another key part of the MBA experience: all Two-Year MBA Goizueta students get the chance to take part in an internship midway through the program. Ose spent the summer with Proctor & Gamble, where she worked as a brand management intern. The experience was eye-opening, she says.
"Because I did a rotational program before, I was used to solving different problems, getting to work with different people, and just getting a diverse experience. I realized I didn't want to be pigeon-holed into being an operations or marketing professional."
---
Becoming a McKinsey consultant
Ose's discovery helped guide her towards a career in consulting. While she'd initially been wary of the industry—which has a reputation for intensive work and long hours—the idea of working on projects that involve different problems, companies, and industries appealed to her.
"You can close yourself off too soon, and I think I did that in the beginning. But I had time to redeem myself," she says.
With help from the Goizueta career management team, she connected with alumni and other Consortium fellows and likeminded peers at various consulting firms, who offered support and advice.
After securing interviews and offers with several top firms, she decided McKinsey was the right fit and accepted a role as an implementation consultant. Working on the implementation side means the role utilizes Ose's newfound expertise, as the job incorporates areas such as growth, marketing, and sales.
"I get to keep my operations experience and expand in that marketing and sales world that I wanted to go into," Ose says.
Reflecting on her journey so far, Ose feels her passion for connection and the network she built during the Goizueta MBA and as a Consortium fellow were integral in helping her secure the role.
"Oftentimes we're afraid of people judging us, and you won't vibe with everyone, but my advice would be to meet people in all walks of life—whether they can help you now, later or not at all—because you just never know."
Related Content: