My MBA saviors were Matthew, Neal, and Michael. They were current MBA students at BYU and all three of them accepted cold LinkedIn messages from me when I was writing my MBA essay.
When applying for an MBA program, make sure you talk with the people who are doing what you want to do. If you want to get into the Harvard MBA, for example, talk to as many current Harvard MBA students as you possibly can. They are the ones who succeeded in your current situation.
You'll be surprised how willing people are to help those who want to follow their same path. As I jumped on phone calls with my BYU contacts, they gave me nuggets of information that completely changed the way I approached my MBA essay.
---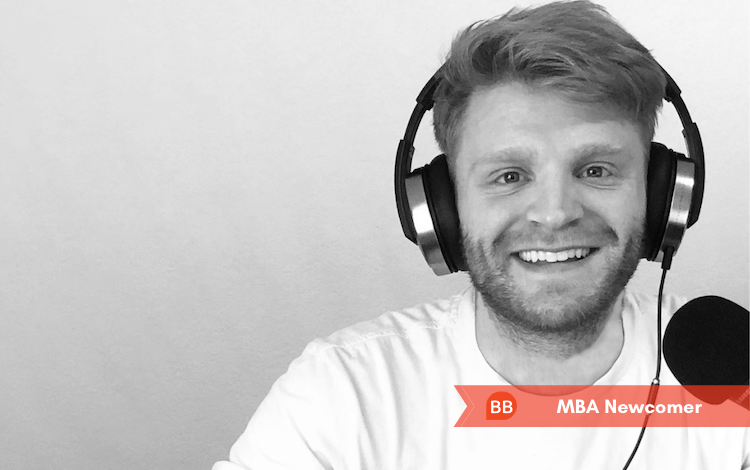 ---
MBA Essay Questions & Answers
Some common MBA essay questions include: 'What is your favorite word and why?' 'Who do you most admire?' and so on. Most schools will ask about your goals in some form or another, and your leadership capabilities. They will also ask questions prompting a response that shows how you would fit in their program.
When I applied to BYU, the application asked me to answer several questions in one big essay, also known as an MBA statement of purpose:
---
Write a carefully constructed statement of your academic preparation and goals, indicating how graduate work fits into those goals. This statement gives the admissions committee an opportunity to learn the following:
- your preparation and background for the program
- your academic or professional goals (both short (3-5 years) and long-term) and reasons for your choice of career
- your particular academic or professional reasons for applying to Brigham Young University and the scholarly or professional contributions you expect to make to the program
- Briefly describe a time that your leadership efforts have fallen short, a goal was not accomplished, or an aspiration was not achieved. What steps did you take to recover from this defeat? What resources did you use? How and why are you different today?
---
Before writing my MBA application essay, I spoke with an individual who had served on admissions committees in the past and he told me that directly answering the questions was very important. He said that I would be surprised at how many applicants write their entire essay without answering the questions.
I didn't want to miss that mark. My strategy was to read over this prompt several times, spend a few hours thinking of different relevant events in my life that I could tie to each question, and then start writing.
My finished essay was almost nothing like my first draft, but for me, writing gets the creative juices flowing and eventually I end up with something I am proud of.
After I had finished my essay, I shared it with family, friends, and unbiased sets of eyes to essentially rip it to shreds.
I didn't want anyone to pull any punches; this was not the time to be egotistical. I gathered all their input and went back to work. This process was repeated a few times until the feedback became trivial. That's when I knew it was as good as it was going to get.
Read the MBA Statement of Purpose Ryan submitted to BYU on page 2
---
Communicating Your Personal Brand
In your MBA essay, you might think you need to make yourself sound like you were born for business school; like you've cared about financial statements since kindergarten or that calculating the weighted average cost of capital is what you do for fun on the weekend.
The reality is that your MBA application is reviewed by human beings, and human beings long for connection. This was the approach I wanted to take.
My MBA essay starts with a joke. That's who I am! I like to make light of things and I believe laughter is the fastest way to connecting with people. Now, it wasn't a joke that made no sense to the rest of my writing, I tied it into the next portion, but it was how I felt I could convey my personality right off the bat.
Throughout my essay I also did my best to display authenticity and vulnerability (two attributes almost every admissions officer I've spoken to wants to see in an application).
Ultimately, your application essay is all about telling your story; communicating your personal brand.
---
MBA Essay Dos & Don'ts
Do:
- Be yourself
- Be completely honest
- Be vulnerable
- Research your audience in depth
- Talk to those who had winning essays (that were accepted)
Don't:
- Embellish or stretch the truth
- Write what you think they want to hear
- Rush over the opening sentence—make sure it's attention-grabbing
- Feel like you need to write a Pulitzer Prize-winning novel
- Re-hash what's on your resume. It's already on your resume!
---
If you are a die-hard underwater chess player, that part of your story can be used to get into business school. That's the thing that makes you different from the sea of other applicants who also have a good GMAT score, GPA, and work history—and that's what makes your personal brand stand out.
I struggled with the GMAT—you can read about my seven-month GMAT journey—but you shouldn't feel disheartened if other aspects of your application are weaker.
The MBA essay gives you the chance to stand out from your competition and show who you really are to the admissions committee. To most admissions officers I have spoken with, your ability to tell your story effectively holds the most weight.
---
Our MBA Newcomer, Ryan Price, is the host and founder of MBA Secrets and starts his full-time MBA at BYU Marriott School of Business in the fall. We follow Ryan through his MBA journey, giving you the inside scoop on life as an MBA student.
Read more blog entries from our MBA Newcomer
Please Enter the Code Below