There's a reason why one year MBA programs are seeing an increase in applications. On this shorter, more intensive MBA degree, you'll spend less time out of work; pay lower tuition fees; and be back out into the jobs market before you know it.

Despite their shorter length, one year MBA programs still have the capacity to catapult your career, and graduates frequently make big gains in their salary after graduating.

To rank the best one year MBA programs in Europe, we looked to both the Financial Times (FT) and The Economist (E) MBA rankings. We've chosen one year MBA programs that are ranked the highest in both lists, or that have made significant gains year-on-year.
---
Best One Year MBA Programs In Europe
---
10. Emlyon Business School
---
Location: France
Cost: $46,800
Ranking: 22 (E), 90 (FT)
Emlyon Business School's one year MBA climbed 29 places in The Economist ranking this year. The school prides itself on its international makeup—32 nationalities are represented in the MBA classroom—as well as their focus on entrepreneurship. Graduating MBAs from Emlyon secure a 69% salary increase, with recent recruiters including McKinsey & Company, Nissan and the World Economic Forum.
---
9. Warwick Business School
---
Location: UK
Cost: $53,460

Ranking: 17 (E), 32 (FT)
Warwick Business School's one year MBA is one of the best-value programs in the UK, and boasts impressive career gains among graduates—students see a salary increase of 76%, to $128,752. The MBA program puts a focus on leadership skills, and students follow a dedicated module on leadership development. After graduating, 63% of graduates successfully change sectors, with most students going on to work in consulting.
---
8. Alliance Manchester Business School
---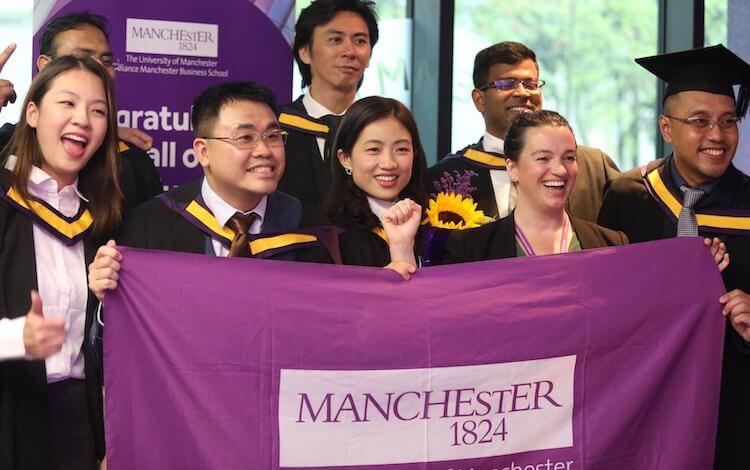 ---
Location: UK
Cost: $51,750

Ranking: 30 (FT)
Ranked fourth in the UK in the FT's rankings, Manchester's one year MBA degree is also one of the most affordable on this list. Focus is given to hands-on learning, and students complete three consultancy projects during the year. Upon graduating, students achieve an impressive 101% salary increase, and 26% of graduates succeed in 'triple jumping'—changing country, industry, and function.
---
7. ESADE Business School
---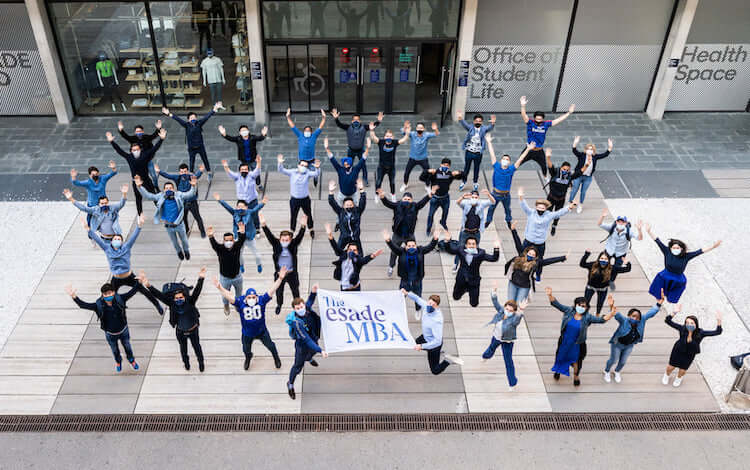 ---
Location: Spain
Cost: $87,580

Ranking: 20 (E), 20 (FT)
Based in Barcelona, students on ESADE Business School's MBA program can opt for a 12-month fast-track MBA, taking the same electives and core courses as the 15-month or 18-month program. The MBA offers specializations in entrepreneurship, marketing, or innovation. Students gain an impressive 113% salary increase after graduating.
Read: Esade Adds More Flexible MBA Options For 2021
---
6. IMD Business School
Location: Switzerland
Cost: $105,500

Ranking: 10 (E), 19 (FT)
One of the more costly programs on this list, IMD's one-year program does boast impressive career statistics: 97% of graduates change function, industry, or geography after their degree, while 88% are promoted within 18 months. On average, grads earn $160,768 three years after their MBA, finding positions at Amazon, AT Kearney, and Novo Nordisk.
---
5. Saïd Business School, University of Oxford
---
Location: UK
Cost: $72,460

Ranking: 17 (FT)
The MBA at Saïd Business School has an extremely diverse cohort, with 67 nationalities represented on the one year MBA. Following Oxford's three-term structure, students complete an entrepreneurship project and can choose from international electives in South Africa and New York City. Grads achieve, on average, a salary of $151,895 within three years of graduating—an increase of 85% compared to their pre-MBA salary.
Read our Oxford MBA Application Insider
---
4. EDHEC Business School
---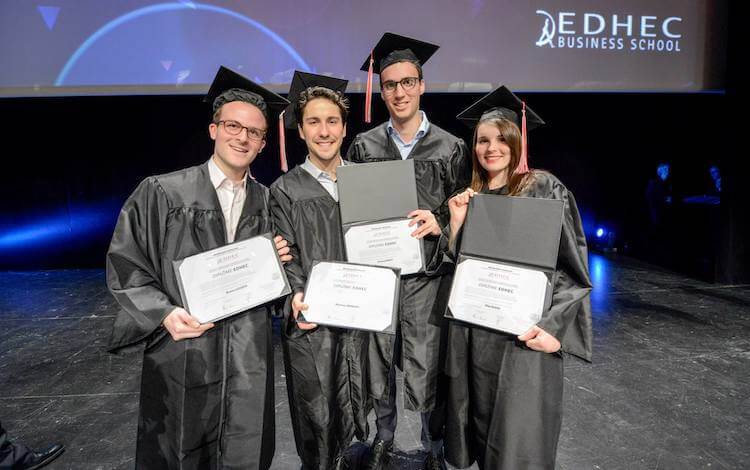 ---
Location: France
Cost: $53,520

Ranking: 7 (E), 76 (FT)
EDHEC's MBA program manages to fit plenty into its 10 months, including two global business trips, a two-month MBA project and career counselling. The program offers specialization in finance, leadership, entrepreneurship, or innovation (taught in partnership with IBM), and 85% of graduates receive a job offer within three months of finishing their degree.
---
3. Judge Business School, University of Cambridge
---
Location: UK
Cost: $67,860
Ranking: 16 (FT)
The MBA from Cambridge Judge Business School has made gains in the FT rankings over the last three years, climbing to 16th in 2021. Students will follow an intensive curriculum over the year, including three team projects and one individual project. Graduates can expect an 87% salary increase, achieving an average salary of $167,610 within three years of their degree.
---
2. SDA Bocconi School of Management
---
---
Location: Italy
Cost: $71,770

Ranking: 6 (E), 12 (FT)
SDA Bocconi's one year MBA is the top-ranked program in Italy. Students achieve a 126% salary increase, earning an average of $155,475 three years after graduating. The program is highly flexible—students follow core courses over nine months, and afterwards can spend up to six months following an internship, entrepreneurial project, or group business lab.
Read our SDA Bocconi MBA Jobs & Salary Review
---
1. INSEAD
---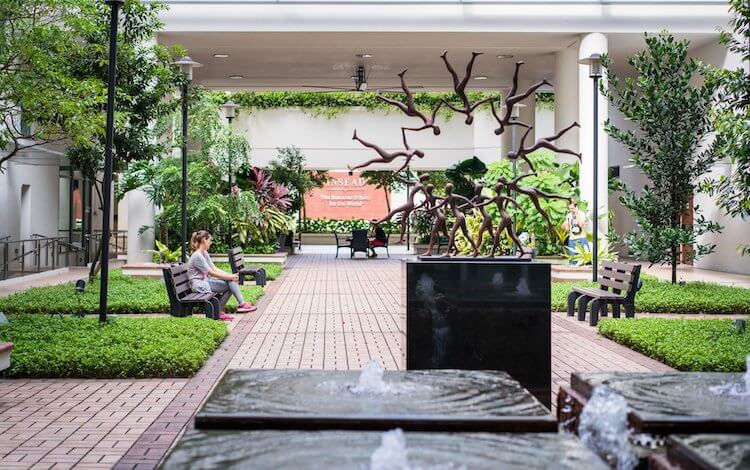 ---
Location: France

Cost: $108,260

Ranking: 1 (FT)
INSEAD has ranked in the top five programs in the Financial Times ranking for the last three years, and boasts the highest average salary on the list—$188,432. Over the 10-month program, students can choose from 90 elective modules, take advantage of a campus exchange (in Abu Dhabi or Singapore), and follow a summer internship. Top recruiters of INSEAD graduates include GlaxoSmithKline, Bain & Company, Amazon, and Goldman Sachs.
Read our INSEAD MBA Application Insider
---
Next Read:
The 15 Best Value MBA Programs
All images sourced from school Facebook pages