While MBA programs can be expensive, business schools award generous MBA scholarships to help you finance your MBA, offset the cost of tuition, and explore new career opportunities.

These MBA scholarships come in a variety of forms including merit and needs-based awards plus scholarships for women, entrepreneurs, and people from specific countries and backgrounds. But not every accepted MBA student gets a scholarship.

To find out how to boost your chances of MBA scholarship success, BusinessBecause caught up with two MBA students from Tsinghua University School of Economics and Management (SEM), one of China's most prestigious business schools.

Ken Chong, who worked for Uber, EY, and Revolut in Singapore before his MBA, received a full tuition scholarship for Tsinghua, while Nikolaos (Nick) Rigopoulos, who transitioned from a Master in Engineering Management into the MBA program, got full tuition funding via a Chinese Government Scholarship.

The Tsinghua Global MBA costs around $30,000 in tuition and the school offers a variety of scholarship opportunities, including full-tuition scholarships, to qualified candidates.

Here's five top tips to improve your chances of landing an MBA scholarship, from the students who've done it:
---
1. Tell your unique story in your application to boost your MBA scholarship chances
At some business schools, you'll need to submit a separate application to apply for a scholarship. At Tsinghua, scholarships are awarded based on your success in the standard MBA application process, with awards of up to 100% off tuition fees.
"Getting an MBA scholarship boils down to how good your overall application is, including your essays, the video essays, and your performance in the interview," Ken (pictured below) explains.
To stand the best chance of success, Ken says you should be clear on what you want out of the MBA throughout your application.
After working in consulting and tech for four years, Ken wanted to do an MBA to develop his management skillset and explore different career paths. He says he chose Tsinghua to get back to his Chinese roots and study at a school with a big brand reputation—Tsinghua University is ranked 16th globally in the Times Higher Education University Ranking 2022.
"You want to be able to tell a clear story, about your background, your aspirations, and how the MBA is going to help you achieve your goals," he says.
"For Tsinghua especially, you need to explain why you want to study in China, and why that's going to benefit you."
---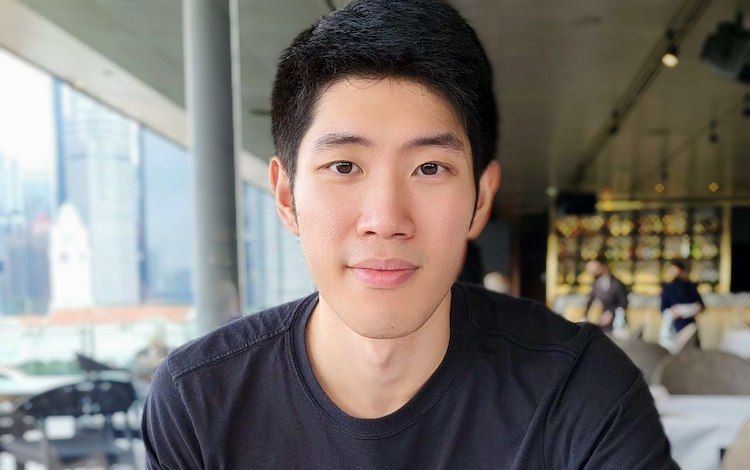 ---
2. Do your research to find the best MBA scholarships for you
Nick, originally from Greece, chose the Tsinghua Global MBA to make the transition from engineer to engineering manager and to contribute to the success of Belt & Road—China's global infrastructure development initiative—in his native country.
"I was sure the MBA would boost my career after graduation and help me achieve my long-term goals," he says.
When considering MBA scholarships, Nick (pictured) says MBA candidates need to do their research to explore all the opportunities available.
Tsinghua alone offers a range of scholarships for different kinds of candidates, including high-potential female business leaders, entrepreneurs, and professionals working in family businesses.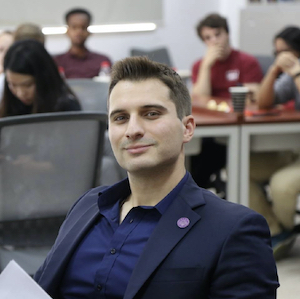 International students can also apply separately for a Chinese Government Scholarship, either through the Chinese embassy in their home country or via a recommendation by the school.
The scholarship award varies but often covers tuition fees and/or accommodation. Some students also receive a monthly income, or stipend, to fund their MBA experience.
---
3. Ace the GMAT or GRE to increase your chances of MBA scholarship success
While MBA scholarships are often awarded based on your overall profile, scoring high in your GMAT or GRE exam will help you stand out to the admissions team—and some scholarships are entirely based on your GMAT score.
"I would highly recommend everyone prepares rigorously for taking the GMAT or GRE before applying," says Nick, who took the GRE.
"Your test score will definitely make you stand out during the application process. It shows to what extent you're ready to start the program and whether you have the quantitative and analytical skills you need for an MBA."
Ken and Nick both achieved strong test scores. Although they share that their work experience and performance in the interview helped to secure an MBA scholarship more than their test scores, a low GMAT or GRE score, they say, can negatively impact your MBA application.
---
4. To really stand out for an MBA scholarship, think beyond the MBA to how you'll help enrich the school's alumni network
Even more than your test scores, business schools want to build classes of people who will go on to leadership roles across industries and play a part in building an influential, global alumni network.
That's why every top-tier business school looks for candidates from diverse backgrounds who can one day give back to the school and wider society too. Tsinghua alumni regularly come back to school as guest lecturers and even recruit Tsinghua MBA students.
Tsinghua SEM boasts 130,000 alumni spanning 60 countries, and notable Tsinghua University alumni include current Chinese president Xi Jinping.
Before the MBA interview at Tsinghua—typically around an hour long with a panel of admissions staff and professors—Ken suggests speaking to alumni to find out what to expect and start building your network.
"Tsinghua alumni are the most influential people in China right now and Tsinghua wants to gauge whether you're somebody with potential who's going to help push the school's name forward," he says.
"They want you to make an impact. If you bring in diverse experiences then you'll be considered favorably for a scholarship."
---

---
5. Apply early when more MBA scholarships are available
With every MBA application round, more scholarships are handed out. So if you apply to business school early, you can also increase your MBA scholarship chances.
"You need to apply as early as possible," Nick, who successfully applied to Tsinghua in the first application round, advises.
"By applying early, you'll have more time to search for scholarship opportunities and it also shows the school that you're not making a last minute decision, but that the MBA is something you've thought about and prepared for."
Even so, you can still land an MBA scholarship if you apply in a later application round if your profile is strong enough. Although he agrees that candidates are better off applying early, Ken applied late and got a full tuition scholarship.
If you do your research, tell a compelling story in your application, and bring something unique to the program, you'll stand a good chance of MBA scholarship success.
Related Content: