Online MBA programs have increased in popularity in recent years, a trend which only accelerated when the coronavirus pandemic forced education to move online.

As many as 47% of online MBA programs in the US reported growing application numbers in 2017, however, that number rose to 86% in 2020.

Lockdowns and social distancing rules have forced students to become used to working remotely. Now the prospect of logging into a webinar or online lecture has become second nature.

In this landscape, new online programs are emerging. One program to watch is the new online MBA at The University of Oklahoma's Michael F. Price College of Business (OU), which began in January, 2021.

BusinessBecause spoke to Dr Krish Muralidhar, OU's professor of marketing and supply chain management who has been involved in the shift to online teaching, to find out why now is the perfect time to study an online MBA.
---
Business school online is more flexible
Online MBAs offer students a much more manageable experience than in-person study.
Courses can be easier to manage financially, as tuition fees are often lower. OU's new online MBA will cost $35,460 for students to enroll in, substantially less than the full-time option, which costs $54,000 for a streamlined 16-month course.
With tuition fees for a top full-time MBA costing $168,000 on average in 2020, an online MBA can offer a more affordable alternative.
"There is a whole group of people who simply cannot afford to do a regular MBA in person," says Krish. "An online MBA opens up an option for those people."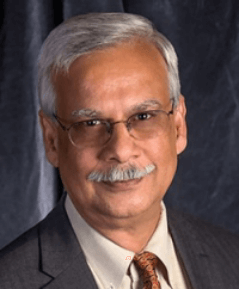 Students on online courses are also able to work alongside their studies, with classes usually scheduled for evenings or weekends. At OU, online MBA students will study at their own pace, taking anywhere between two and five years to complete their courses.
Allowing students to continue working throughout their studies means online MBAs have to make less of a commitment than their counterparts on full-time programs, who usually have to set aside two years to study.
Earning while completing the course also reduces the opportunity cost of an MBA program, making it easier for students to manage their finances and pay their tuition fees.
Time management is another area where online students may have an advantage. The daily cycle of getting to campus, attending classes, spending time between classes, and then returning home uses up a lot more time than simply joining an online session.
Studies have shown that physical learning can take up as much as 60% more time than studying remotely. Online students can, therefore, benefit from a more efficient learning experience.
"The time commitment required for an in-person regular MBA is much higher than the time commitment required for an online MBA," Krish says.
"Being on campus at regularly scheduled hours is a commitment that, for some people, is simply not feasible."
The flexibility an online MBA gives students, therefore, reduces the commitment candidates must make when they enroll into a course, making MBAs more widely accessible.
---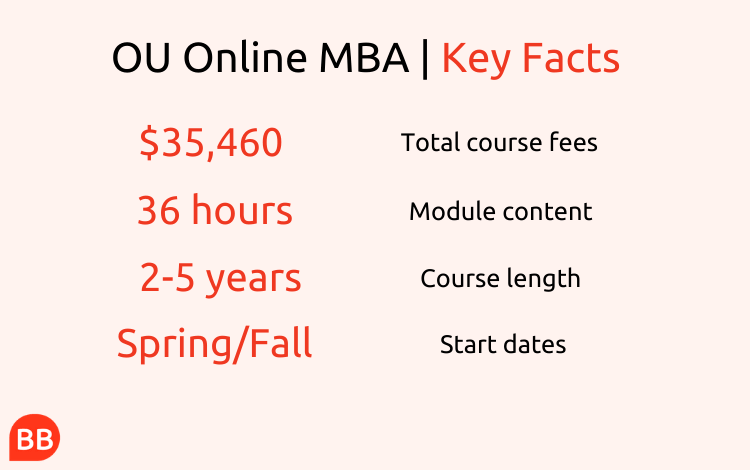 ---
Online MBAs foster independent work
Online MBA students will largely pick up the same skills as those studying in person, with courses covering the same mixture of broad business knowledge, finance, marketing and more.
However, working remotely can pose unique challenges for online students which can help them develop different skills.
"While studying online, your contact with the professor and your friends is limited, so you figure things out on your own a bit more," Krish explains.
"Doing an online MBA does breed a certain level of independent analysis and thinking that might not be required if you are in a regular course."
A 2019 survey found problem-solving and initiative were among the five most important skills employers looked for in job applicants. By enrolling in an online course, students could give themselves a good chance to develop these skills by working independently.
More important for Krish is the self-motivation online MBA students have to show. While students in courses taught in person may be motivated by competition with their fellow classmates or their relationship with tutors, online students must do the bulk of that motivating themselves.
"Students are forced to be independent and not have somebody to ask questions to; being able to adapt to that scenario is definitely going to help them," says Krish.
---
Covid-19 has improved online MBA delivery
The coronavirus pandemic has forced schools to become well practised when it comes to teaching online, meaning the standard of teaching in an online MBA has never been higher.
While the world has been in lockdown, Krish says this has given schools an opportunity to improve their online teaching methods.
"A lot of us, especially professors, weren't too comfortable with doing online material before, simply because that's not our style, but now we feel that we can do it better," he says.
If there were ever fears about the standard of online MBA grads being lower than those who complete a physical course, they are now gone.
"Employers are going to be much more amenable to viewing online programs as equal to regular programs," Krish predicts.
Remote courses have been around since 1987, when the first official distance learning MBA was launched at Aspen University, but the Coronavirus has helped learning online become mainstream.
"If there is anything that has come out of the pandemic, it is that you can do online education now," Krish says.
Related Content: