Donna Corah doesn't come from a traditional MBA background. She originally studied towards a degree in psychology and took an additional certification in mental health law.

But after close to 20 years of experience across sectors including healthcare and legal, she saw an MBA as the way to move up in her career.

"I wanted to move to the next phase in my career and stretch myself out of my comfort zone," Donna explains.

Nottinghamshire born and bred, Donna turned to the Online MBA at Nottingham Business School. The flexible, fully online MBA program covers a wide range of business areas, from global marketing and finance to operations management.

After completing the program, Donna started a dream role as clinic director at fertility clinic CARE Nottingham. It's a role, she says, that she couldn't have landed without her MBA.
---
Why an Online MBA?
Before her MBA, Donna worked as a health center manager for the Nottinghamshire Healthcare NHS Foundation Trust. She went on to lead teams of up to 100 people as a national legal support manager at UK law firm Browne Jacobson.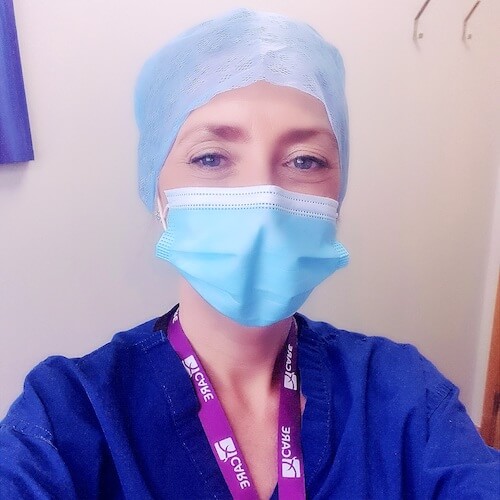 "At that point, I chose to pursue an MBA to help me gain the knowledge to make a difference in a more senior role, and to help me achieve the essential skills to run a successful business and add the most value," Donna says.
She says that without the flexibility provided by an online program, she would never have been able to complete an MBA. Donna chose to continue working full-time while studying, and also had to juggle family life alongside her work.
Nottingham Business School's Online MBA, offered by the UK's Nottingham Trent University, typically takes 2.5 years to complete. A fast-track option reduces the study period to just 18 months.
Word of mouth recommendations from previous students helped Donna make her decision, as did Nottingham Trent University's high rating in the Teaching Excellence Framework.
Nottingham Business School's Online MBA was also recently ranked among the top 50 online MBA programs in the world by QS.
"It assured me that I would be in great hands," Donna says.
---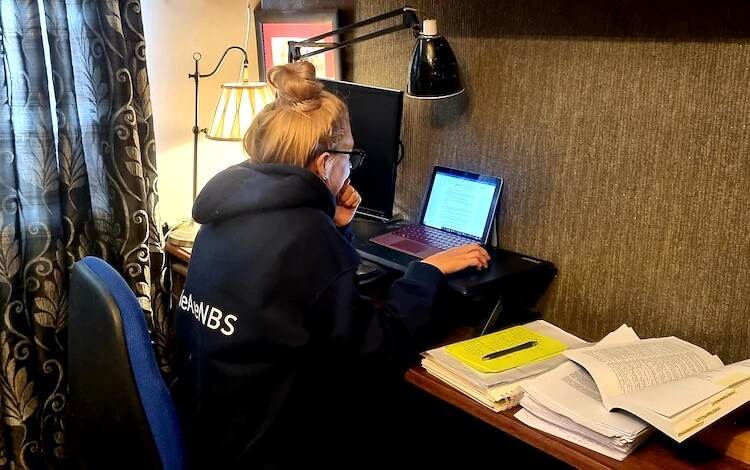 Nottingham's Online MBA can be studied over 18 to 30 months
---
Online MBA Leadership Development
Donna admits that even with her years of managerial work experience, she still struggled at times with having confidence in her abilities.
However, after completing the Professional and Leadership Development (PLD) module during her Online MBA, she says her confidence grew and she's now more prepared for senior positions.
The PLD module consists of workshops and seminars to develop students' leadership skills. Students are also taken through a personal development journey that examines their strengths and emotional intelligence.
"What surprised me is that my confidence improved through my professional and personal development," Donna says.
"I have gained the skills to make complex business decisions and think both commercially and strategically, and I now have the confidence to do things I would never have dreamed of before."
---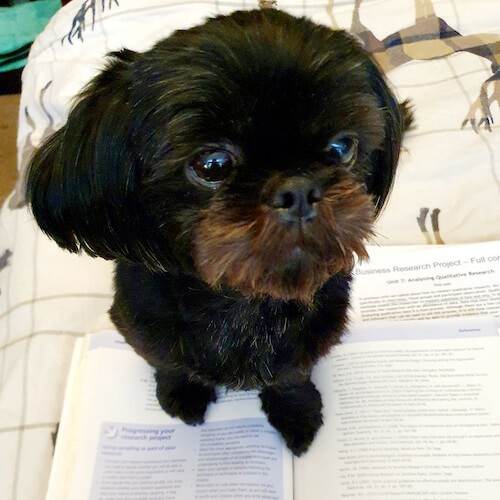 Donna's dog, Luna, was both a help and a hinderance to her MBA studies
---
Online MBA Jobs: Manager To Director
Now, as clinic director at CARE Nottingham, Donna attributes her success in getting the job to her MBA.
In fact, 90% of Nottingham Business School Online MBA students are satisfied with the quality of the course, according to the school's latest postgraduate survey.
"The careers team helped with the preparation I needed to move to a director role, particularly within the sector I was most passionate about," Donna says.
In the next five years, Donna aims to progress further within the organization. "My MBA will help me achieve these goals by drawing on my knowledge, skills, and wonderful business network from NTU," she continues.
"It truly has changed my life in the most profound of ways, both in my career and my home life."
Related Content: