Originally from Finland, Matti Jokinen's career in telecommunications engineering saw him manage projects around the world—from Asia, to Europe, to North America.
Matti is an engineer by training, and as he transitioned into managerial and consulting roles, he was inspired to take his decades' worth of insight and take over a telecoms services firm he had helped to launch just two years earlier.
While building the company, however, he started to see gaps in his knowledge. Age 45, this realization made him decide to become a student again. With the hope of building up his own company, Matti applied to the Online MBA at Nottingham Business School.
Since graduating, he's used his improved business savvy to become a full-time entrepreneur—and his business, QROI Network Services Inc. (QNSI), is going from strength to strength.
---
Why Nottingham Business School Online MBA?
Matti had been living between the Philippines and Thailand for twenty years when he applied for the MBA. Although there were plenty of programs in Asia to choose from, he decided that online study was the best route.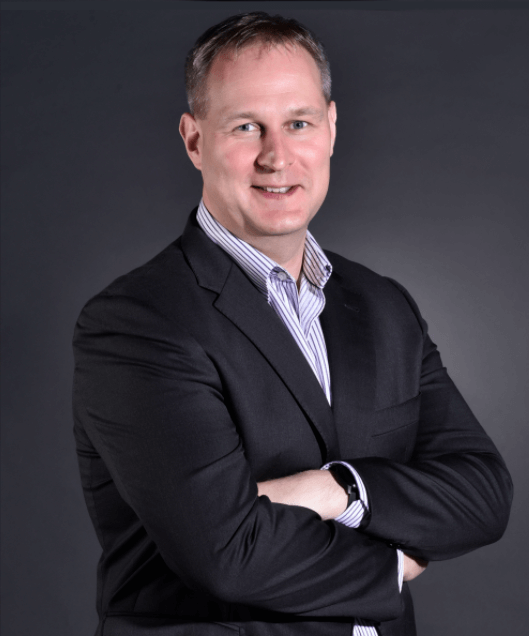 "Living between two countries and frequently traveling for business, an Online MBA was the only workable option as it was simply not possible to attend classes," Matti explains.
Fully online programs like the Nottingham Business School Online MBA—part of the UK's Nottingham Trent University— solved this problem.
The program usually takes 30 months to complete, but can be finished in as little as 18 months through a fast track option. The affordable tuition fees were also a draw for Matti—Nottingham's Online MBA costs just £17,000 (around $23,000).
While flexibility and affordability were priorities, Matti still wanted a rigorous program that would give him a strong foundation in the business skills he felt he was lacking.
"The new challenges presented by the consulting role, and switching from engineering to the business side of things quickly highlighted the need for personal and professional development," he recalls.
Nottingham Business School's Online MBA offered this development. Recently ranked among the top 50 programs in the world by QS, the MBA covers all business bases, including finance, leadership, and operations.
---
MBA Skills: A new perspective on leadership
The need to develop hard skills in business first drew Matti to the Online MBA, but he walked away from the program having learned a lot more.
"Reflecting on the program, I think it re-programmed my brain in many ways," he recalls.
"It changed the way I view things and alleviated many of the old habits of leading by 'command and control' that I learned during the decades in telco and construction project roles."
Running his own business, this leadership development was crucial. One module that really helped Matti change his perspective was the Professional and Leadership Development module.
Part of the Online MBA's core curriculum, the course offers several workshops to help students develop their personal and professional leadership skills.
Topics covered include agile leadership, career management, networking, and developing emotional intelligence.
"It really opened my eyes and helped me to understand my own actions and the actions of others around me much better," Matti explains. "This has made a big positive difference."
---
Engineer to entrepreneur
Matti graduated from his Online MBA in 2021, and already he's seeing the impact of the program.
Early on in his studies, he decided to concentrate on his business full-time. The knowledge he picked up in the MBA has been instrumental to QNSI's success, he notes.
"We now employ over 300 people directly and around 1000 people including contracted project staff. And we have recently entered into a process to get investment in the company, which will secure our future growth and sustainability long term.
"[The MBA] has given me a much needed boost and understanding to build and lock-in our strategy."
Now a full-time entrepreneur, Matti is confident the Online MBA will continue to open up new opportunities in the future.
For now, though, he's focused on building his company, equipped with the business acumen and new perspectives the Online MBA helped foster.
"The program has given me a boost of confidence," he says. "It's never too late to upgrade your skills and develop yourself."
Related Content: