Many professionals were thrust into remote leadership for the first time in 2020, when the coronavirus pandemic forced offices around the world to close. But this wasn't the case for Randall Willbanks.

A treasury management officer at Comerica Bank in Texas, Randall has spent much of his career working remotely. This experience proved useful when he enrolled in the Online MBA at the University of Oklahoma Price College of Business.

An MBA had always been in the cards for Randall. Having worked in finance throughout his career, he was keen to broaden his professional network and develop knowledge of the wider business world.

But studying online gave him some added benefits—he could keep his job, remain in Texas with his family, and further develop his ability to lead and collaborate with remote teams.

As 82% of companies adopt remote or hybrid work set-ups, this ability is more important than ever before. Here's how an Online MBA can help you develop your remote leadership prowess.
---
You'll learn excellent time management
Remote leadership jobs require strong time management skills—and so does studying an Online MBA program.
You'll probably be juggling a full-time job and other commitments with your studies, so knowing how to make the most of your time—without burning yourself out—is crucial.
"Your time management skills are sharpened from an Online MBA. It teaches you when to say no, and how to allocate your time," says Randall (below).
During his Online MBA at Price, Randall says that many of his peers had their time management skills put to the test.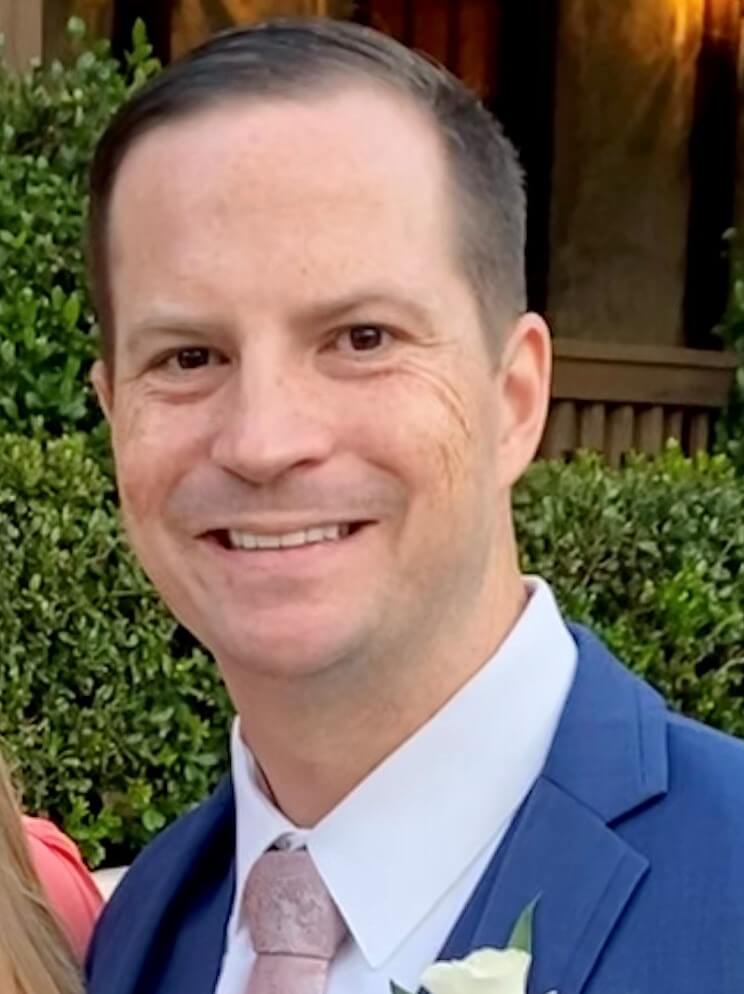 Students in the program have live classes a couple of times per week, in the evening, and beyond this get to learn at their own pace.
"This program could push people to understand their limits and get more out of life," he reflects. "It's going to teach you how to maintain your boundaries."
Maintaining a good work-life balance is essential for both remote leadership and remote study, he adds. Without a physical separation between your professional and private life, it's easy to let work time encroach on personal time.
---
You'll come to grips with different communication methods
Working on group projects during an Online MBA also lets you practice collaborating with people who have different preferences in their communication methods. This is crucial in the world of work, where your colleagues, as Randall puts it "ultimately all you have is each other."
For Randall, one of the highlights of the Price Online MBA was a group project that was part of his investments class.
"We had an allocated amount of money and got to pick three or four different investment strategies," he explains. "We then picked options and tracked them over the course of the module."
Working with people across the US, with different professional backgrounds and preferences, challenged Randall to tailor the way he communicated to best suit his peers.
"Understanding how best to communicate—for instance through a chat application, over the phone, or via a video call—is important," he says. "The Online MBA has been a way to kind of supercharge those skills," he reflects.
To others hoping to hone their remote communication skills, his advice is to keep messages concise, and think carefully about whether an update requires a call or an email.
Taking this tailored approach has helped him connect with his peers who work across industries and functions. He also got the chance to further develop leadership knowledge through Q&A sessions with business leaders in the Oklahoma area, including the CEO of what was then OU Medicine (the brand has since dissolved).
"The networking has been really good," Randall comments.
---
You can practice self-leadership
When managing or collaborating remotely, self-leadership is just as important as leading others. Without the structure of an office, it can be challenging to stay motivated.
"Working from home brings you ultimate freedom—but you have to hold yourself accountable," says Randall.
The Online MBA can help you practice this. One important element is learning how you work best. For Randall, this means getting hold of physical books to work from, but for others it could mean using audiobooks, discussing what you learn with your family, or something totally different.
"You need to figure out how you absorb knowledge best," he notes.
The self-paced nature of an Online MBA, which you can study over two to five years, holds you accountable for building learning into your schedule—a habit you can take beyond graduation.
The broad knowledge Randall picked up throughout the program is already helping him understand elements of business from negotiation, to sales and marketing, to law.
"It's helping me see the forest, not trees—seeing how the ecosystem works together."
"It's very empowering, and there's a tonne of learning," he concludes.
Related Content: