Elena Falcettoni | Economist at the US Federal Reserve Board of Governors
---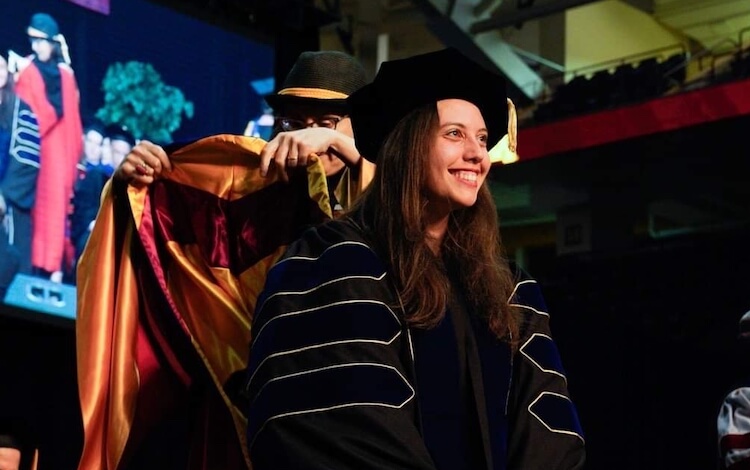 ---
Given Elena's foundation in finance, many might have expected that she'd pursue a career at a top investment bank.
She tried it out, with in-company training at Deutsche Bank and BlackRock, but she soon realized that she craved something that played more to her strengths.
"Investment banking was interesting but felt a bit repetitive, and it wasn't about creating knowledge. I realised that I wanted to use the tools and training I had for something else," Elena reveals.
While doing her MSc in Finance at Bocconi, she was keen to broaden her outlook, and set about exploring the other opportunities that lay ahead for her.
Elena was exposed to a highly international MSc in Finance program, which deepened what she already knew about finance. "You get trained as a person who is in an international program, and not as a person who should go straight to the closest bank and work there. The mindset from the get-go is that you are a citizen of the world."
It also motivated her to drive changes in areas of finance that she wasn't happy with, namely the gender imbalance in the industry. At Bocconi, she co-founded the Women in Business Association, which still exists to this day.
"This came out of a desire to create a community for women, which would bring together great role models, showing the many different paths and fields of business, and letting women network with one another so they can know what opportunities lay in front of them."
---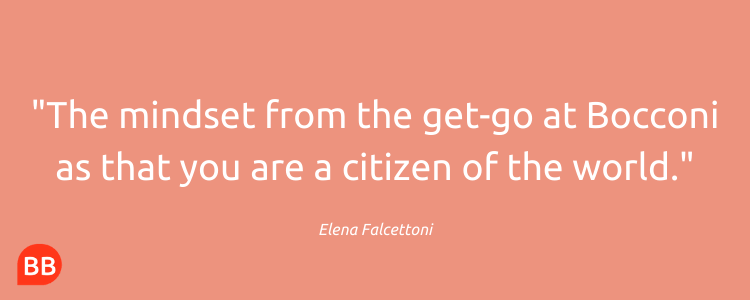 ---
From a PhD to the Federal Reserve
Approaching the end of her MSc in Finance at Bocconi, a PhD in the US beckoned, and Elena was keen to put some of her knowledge and skills to good use.
The analytical and practical mindset that she had built at Bocconi helped her to make this transition. "The MSc in Finance at Bocconi is very quantitative. That's one thing that you really need for a PhD in economics."
Her PhD focused on industrial organization and health economics—"Using structural models of supply and demand to analyse how specific health markets work."
This led her to her current job at the Federal Reserve Board of Governors, where she is continuing her research as an economist, hoping to implement policy which could impact access to healthcare for millions.
Her research is looking at the shortage of physicians in rural areas in the US, and how to use financial incentives to try and address this imbalance. "Physicians are high income people, so they really like living in places with better amenities. That's what it came down to—a trade off in the mind of the physician."
Real life problems require practical solutions. One of Elena's biggest takeaways from Bocconi was that any theorizing has to be backed up by action.
"My MSc in Finance was very practical, and it's the same kind of idea of using very quantitative tools to address real life issues," she says. "As an applied economist, that's what I'm still doing, just at a higher level."