As the climate crisis intensifies, the business world needs leaders ready to tackle environmental change. In this context, more business schools are offering masters in sustainability.

Luiss University's new Master's in Law, Digital Innovation, and Sustainability (LDIS) is preparing forward-thinking professionals to lead green businesses, using their knowledge of law and digital innovation to create sustainable solutions.

The program is unique in the way it combines a focus on sustainability with digital innovation and law, with students on the program exploring how law and innovation can inform ecological development.

BusinessBecause caught up with students and faculty from Luiss University to find out why you should pursue a master's in sustainability.
---
Luiss Master's combines Sustainability with Digital Innovation & Law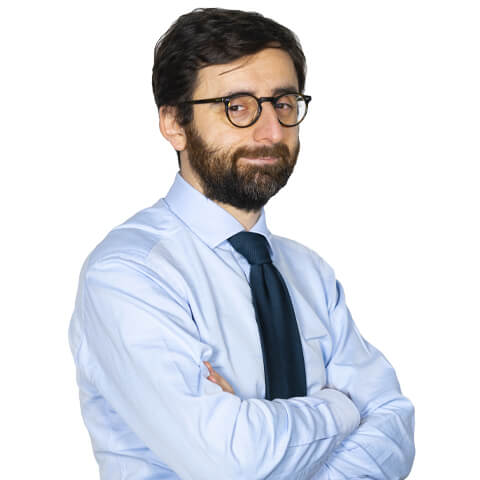 Luiss' LDIS is a two-year master's program targeted at students with legal or managerial backgrounds. Core courses cover topics including new technologies and labor law, the law and ethics of innovation and sustainability, and digital transformation.
Students major in either sustainability, taking courses in green finance and the circular economy, or digitalization, studying subjects such as management of innovation and fintech.
"Sustainability is the end goal, while digital innovation and law are the key means towards real economic, social, and environmental impact," explains Christian Iaione (pictured above), professor of law and policy of innovation and sustainability at Luiss, and director of the program.
Business leaders today, Christian says, must understand how law impacts innovation: "Innovation often occurs without a mission-oriented approach and through rule-breaking," he says, "so it's important to train new generations to re-orient emerging technologies to reach sustainable development goals by 2030, and to do that it's crucial to creatively mould disruptive business models and legal workarounds, enabling immediate experimentation of future-proof solutions."
As industries turn to technologies like artificial intelligence, machine learning, and blockchain, to achieve their sustainable goals, an understanding of law is also increasingly important. New technologies, like AI, can trigger data privacy considerations, for example.
Students who enroll on the LDIS program, Christian says, are trained to think innovatively and manage risks associated with the digital and ecological transitions; a useful competitive edge in the jobs market.
---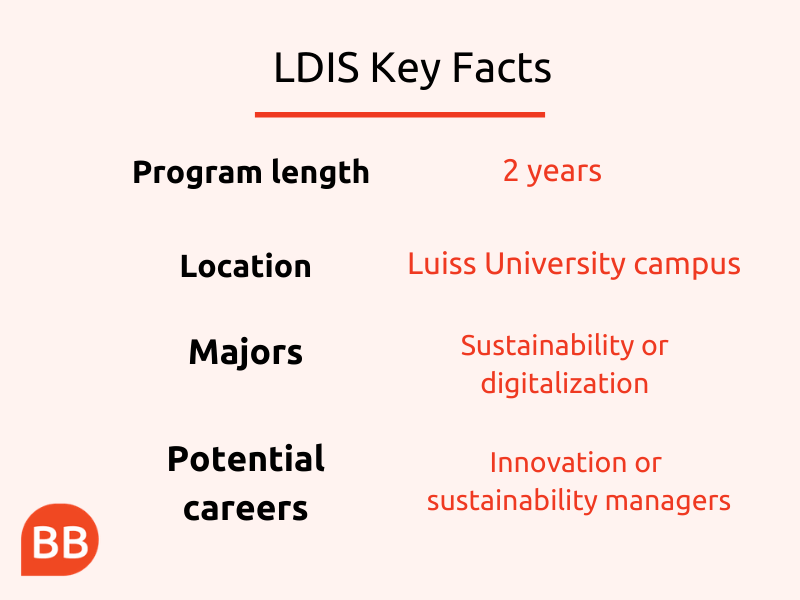 ---
Experience hands-on learning within sustainability projects
Hands-on learning in any master's in sustainability program is a great way to gain an insight into what it's like working in socially-impactful roles.
Through the LDIS program's xLabs, students work together on real-life sustainable business challenges in collaboration with global organizations, such as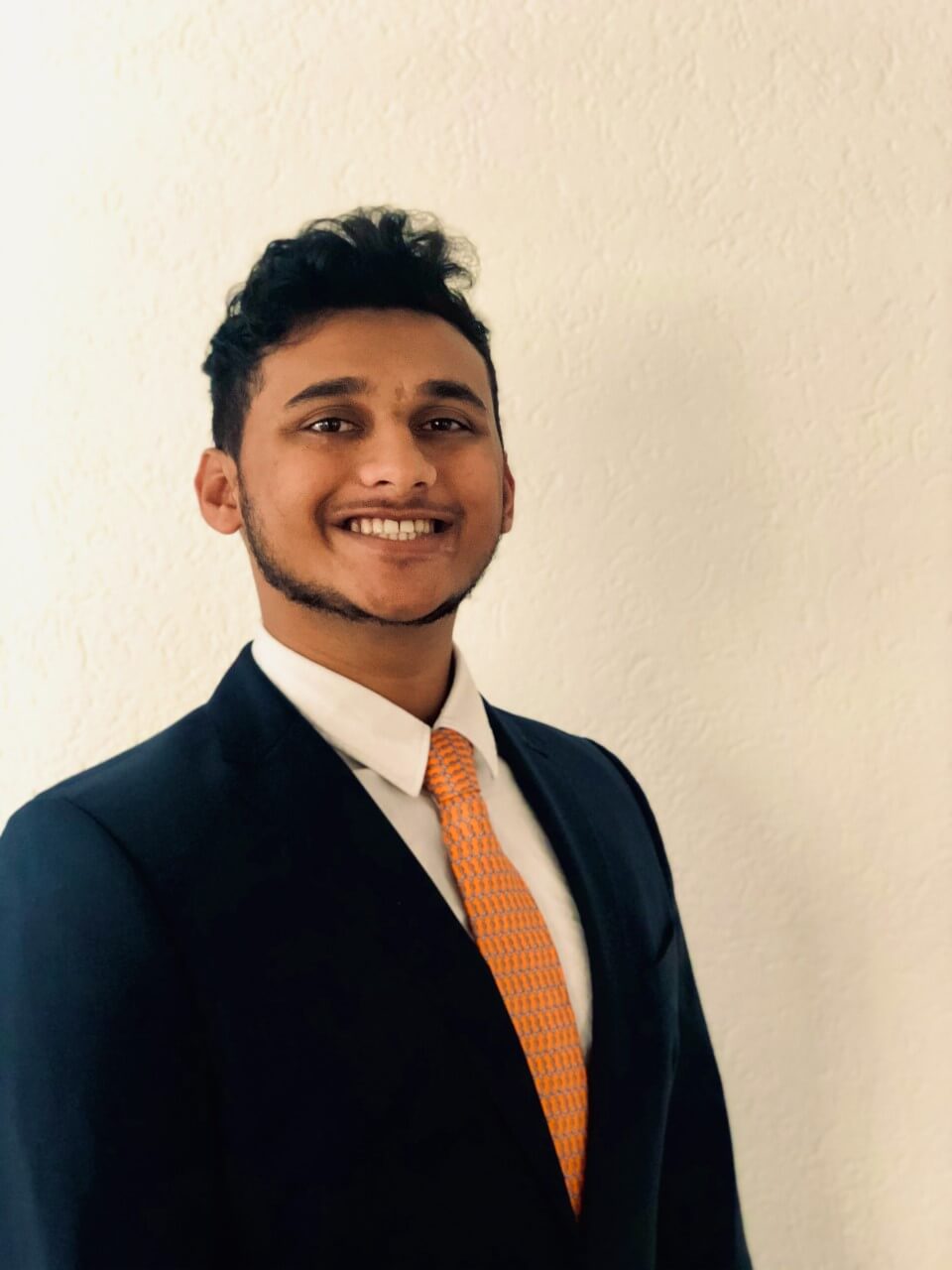 EY, Qualcomm, and NTT Data. These companies even grant generous tuition fee waiver scholarships to eligible students who apply to the LDIS program.
In the xLabs, students can get involved in projects developing solutions to make cities healthier, rethinking urban mobility, and redeveloping industry and manufacturing. After completing these projects, students develop their final project work during an internship in a public or private company.
Current LDIS student Atharva Abhyankar (pictured right) studied an undergraduate degree in Philosophy, Politics, and Economics at Luiss University and chose to remain at his alma mater to study the master's in sustainability. He selected the course for one simple reason: "I care about the future of our planet," he notes, "sustainability is all about the progress towards a better future."
Atharva intends to use his master's degree to forge a career in data protection law within the legal department of a startup or private firm, specializing in the legal aspects of digitalization.
Through the xLabs, he's working on a project within the agricultural food sector with partners like the World Bank Group. "We're learning sustainability theory and then applying it into our projects, which prepares us for hands-on work in our future careers, as well as team collaboration," he notes.
---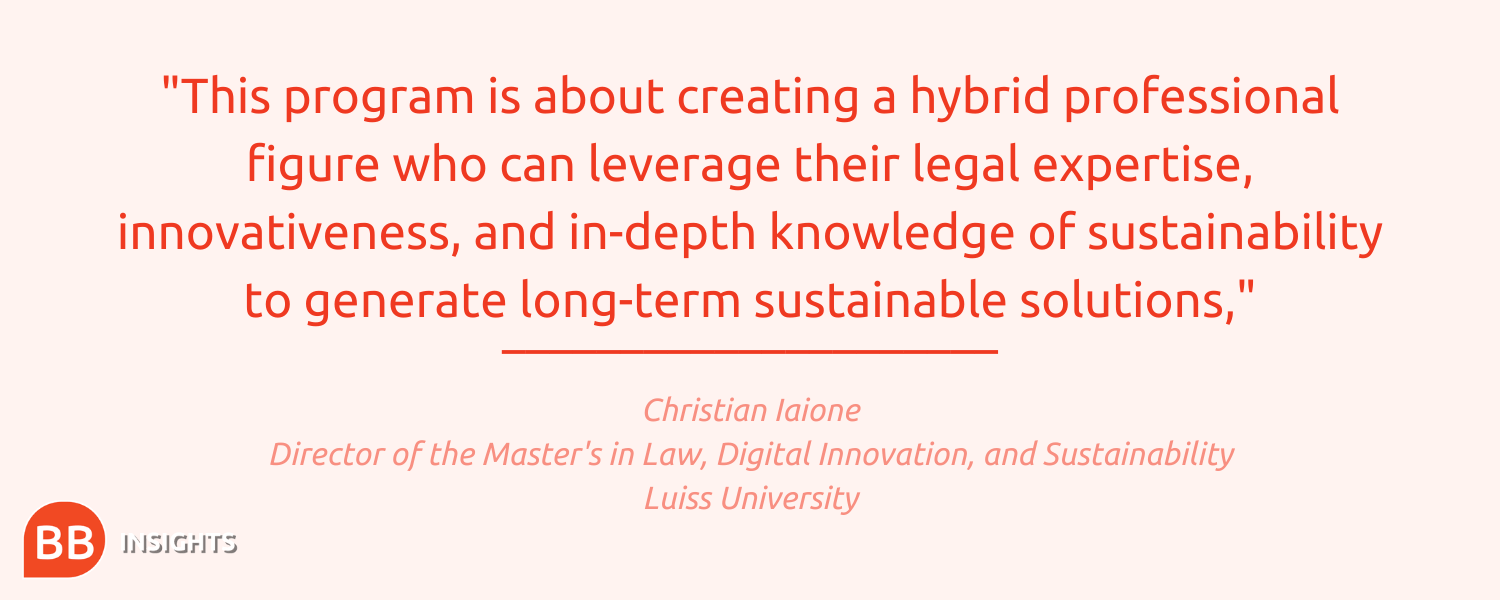 ---
Land a socially-impactful job after graduation
Global sustainable investment rose to roughly $30 trillion in 2019 and organizations are becoming increasingly aware that corporate social responsibility needs to take center-stage to help drive their growth.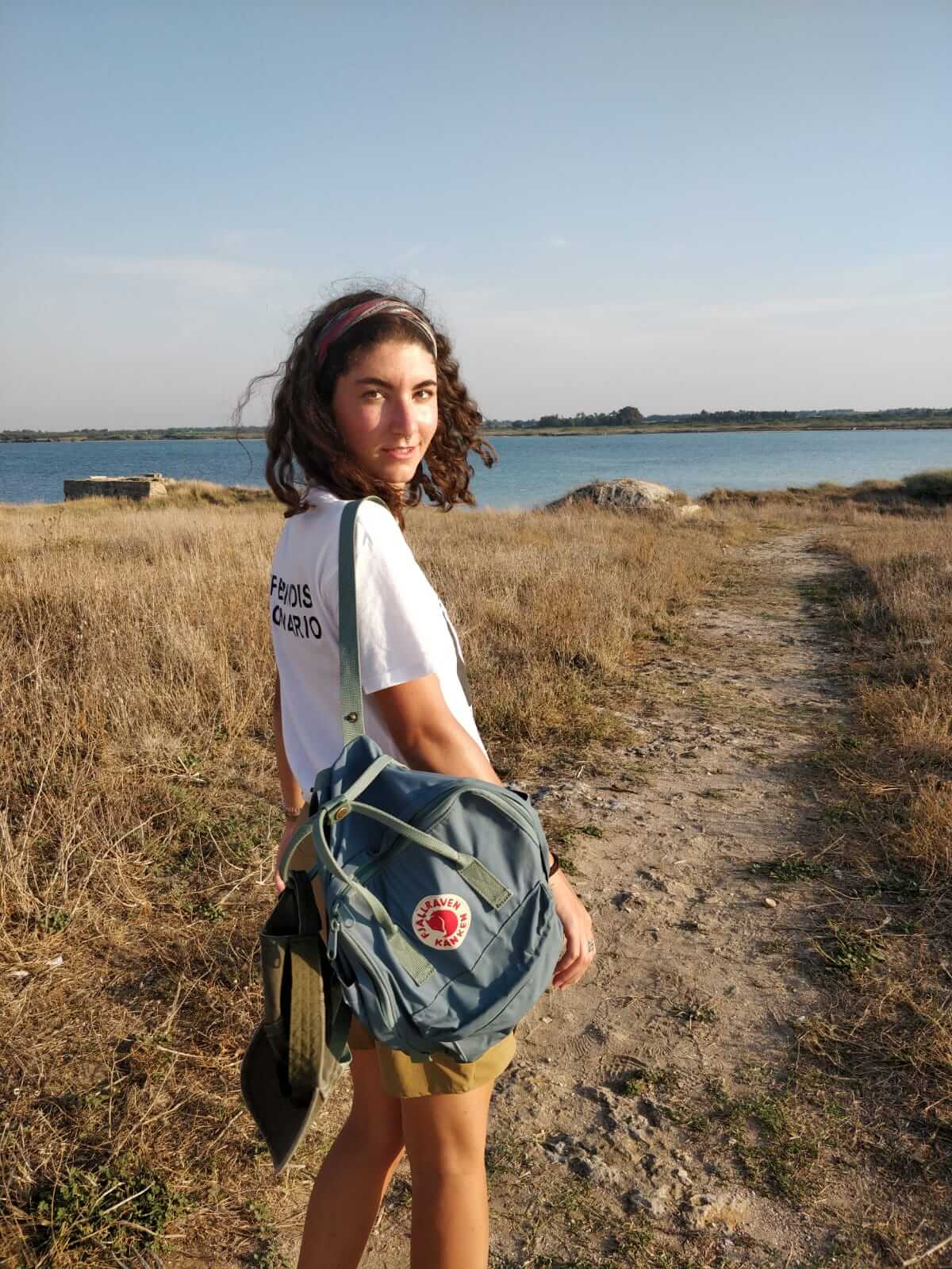 Those looking to enter business should acknowledge the importance of sustainability across industries like finance, energy, and manufacturing to stay ahead of the curve.
Graduates pursuing socially impactful roles can expect strong career prospects, too. There'll be 395 million jobs in sustainability by 2030 if businesses prioritize the environment, according to the World Economic Forum.
Students who study a master's in sustainability have access to roles like innovation or sustainability officer and chief risk officer. Armed with knowledge across law, digital transformation, and sustainability, LDIS graduates will be ready to tackle climate problems from several directions, Christian says.
Federica Muzi (pictured right), a current LDIS student, entered the course with an undergraduate degree in business administration. As someone who has always been involved in Model United Nations, an academic scheme where participants assume the role of UN representatives to solve global issues, she was driven to pursue a socially impactful career. She believed the master's in sustainability at Luiss would help her achieve such a role.
After finishing the LDIS program, Federica plans to work in the energy sector focusing on energy efficiency, either within an NGO, a startup, a private company, or a public institution. As long as she's working in sustainability, she says, she doesn't mind where.
Related Content: