Wildfires, droughts, and the COP26 summit all highlight the growing importance of sustainability. In response, IÉSEG School of Management has launched a new Master's in Management of Sustainability.

IÉSEG, one of France's prestigious Grande Ecoles and based in the historic city of Lille, aims to combine the science of sustainability with core management skills so graduates can help businesses meet sustainability challenges.
---
A sustainability management curriculum
The IÉSEG in Management of Sustainability is set to launch in 2022. The year-long, full-time program features a curriculum combining management and leadership skills with an in-depth understanding of sustainability research.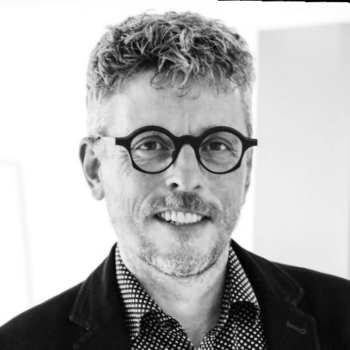 At the core of the program are four pillars, titled: Lead, Understand, Manage, and Partner, each containing a variety of subject-specific modules. "The program equips students with the fundamental science, technology, and policy know-how for meeting today's business sustainability challenges," says Frank de Bakker (pictured), academic director of the program.
During the Lead track, students learn the core issues in driving change, including modules on sustainable business models, and the political and ethical issues around sustainability.
The Understand pillar gives students a chance to dive into the details of scientific research and understand the context around sustainability. Modules include Climate Change: Science and Policy, Ecosystems in the Anthropocene, and Environmental Problems and Human Behaviour.
The Manage section of the course covers various cutting-edge measures that are being taken to improve sustainability. This includes topics like sustainable finance and responsible supply chains.
During the program's final pillar, students will learn about institutional issues around sustainability, such as cross-sector partnerships and managing stakeholder expectations.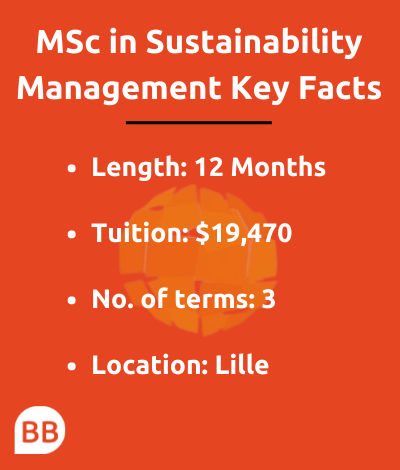 "The program is designed so that students will be able to make the important connections," Frank explains. "For example: between the mitigation of climate change and investment in low-carbon technologies."
Student learning will be bolstered by a hands-on experience involving either an internship, consulting project, or thesis, during the final period of the program.
Come graduation, IÉSEG hopes students will be able to launch impactful careers in management and sustainability roles, spread across typical business industries like marketing and finance, along with NGOs and activist groups.
---
Why a master's in sustainability?
Governments worldwide have recognized the need for a greater focus on sustainability. At the COP26 climate summit in November, almost 200 countries agreed a climate pact aiming to limit global warming and prevent extreme conditions from worsening.
These targets will be heavily reliant on businesses to drive change—currently 71% of all global emissions are the fault of just 100 companies—which is why IÉSEG feels it's the right time to launch its new program,
"The program offers a sharp business lens on key sustainability challenges and equips tomorrow's change-makers to navigate and innovate for business success in a world defined by sustainability challenges," says Frank.
Alongside the MSc in Management of Sustainability, IÉSEG is also launching a cutting-edge Master's in Strategy and Digital Transformation as the school focuses on the future of business.
---
Next Read:
How To Choose The Best Master's Degree For You