2022 is here and the new year brings new challenges and opportunities for the business world.

As burgeoning industries like the commercial space sector gain traction, and sustainability becomes ever more crucial, business schools are launching new Masters programs to prepare students for the changing business landscape.

From sustainability transformation to space leadership, here's five of the most innovative Specialized Masters launching in 2022.
---
1. Master in Environment and Sustainability Management
---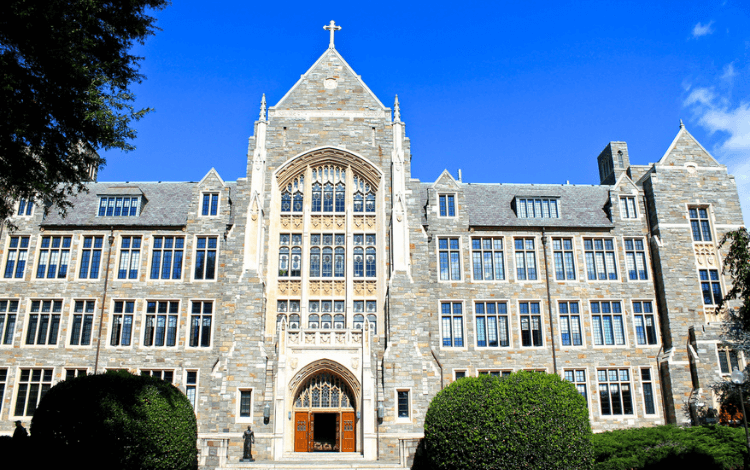 ©Georgetown McDonogh Facebook
---
McDonough School of Business, Georgetown University
Launching August 2022
The coronavirus pandemic and COP26 sparked businesses to improve their responses to the climate crisis and reduce their environmental impact, and Georgetown University is launching a Master's degree to educate a new generation of sustainable business leaders.
Launching in August 2022 with STEM-designation, the Master in Environment and Sustainability Management (MS-ESM) features a curriculum covering the fundamentals of business—like finance, data analytics, and marketing—alongside specialist subjects including environmental science, climate change impact measurement, ESG (environmental, social, governance) finance, and environmental data visualizations.
The new program will teach students how to bridge the gap between business and environmental science as demand for expertise in subjects like sustainable innovation and social impact investing rises.
---
2. Executive Master of Global Management: Space Leadership, Business, and Policy
---

©Wolterk via iStock
---
Thunderbird School of Management, Arizona State University
Launching January 2022
The modern-day space race between Jeff Bezos, Elon Musk, and Richard Branson brings commercial space travel closer than ever. Arizona State University's Thunderbird School of Management plans to train the innovative leaders it believes will be at the forefront of this exciting new frontier.
Due to launch in January, the one-year Executive Master of Global Management: Space Leadership, Business, and Policy features leading faculty including former NASA officials, and teaches experienced students about subjects like global space policy and law and space entrepreneurship—in addition to traditional business topics like leadership, negotiation, and finance.
Although students won't be able to travel the Milky Way in a spaceship, they'll get the next best thing: a one-week field study at the Kennedy Space Center. They will also get to participate in space business innovation projects and inter-galactic field seminars.
---
3. STEM Master in Business Analytics
---

©Cornell Johnson Facebook
---
Cornell Johnson College of Business
Launching May 2022
Demand for business analytics expertise is growing as businesses extend their digital and data operations, and 41% of recruiters value business school grads for their ability to "navigate challenges of technological disruption", according to the Graduate Management Admission Council.
To prepare future leaders for this landscape, Cornell Johnson College of Business is launching a 16-month STEM-designated Master in Business Analytics (MSBA) in May 2022.
The hybrid program includes online asynchronous teaching delivered through Cornell's award-winning online learning platform, ecornell, alongside two week-long residency sessions in Ithaca and New York City.
The curriculum teaches students to use tools like Python, SQL, and Tableau to gather, analyze, and visualize data, while developing their teamwork, leadership, and communication skills in group projects. Students can also specialise during electives and concentrations, exploring areas like machine learning, supply chain analytics, or credit analytics.
---
4. Master in Sustainability Management
---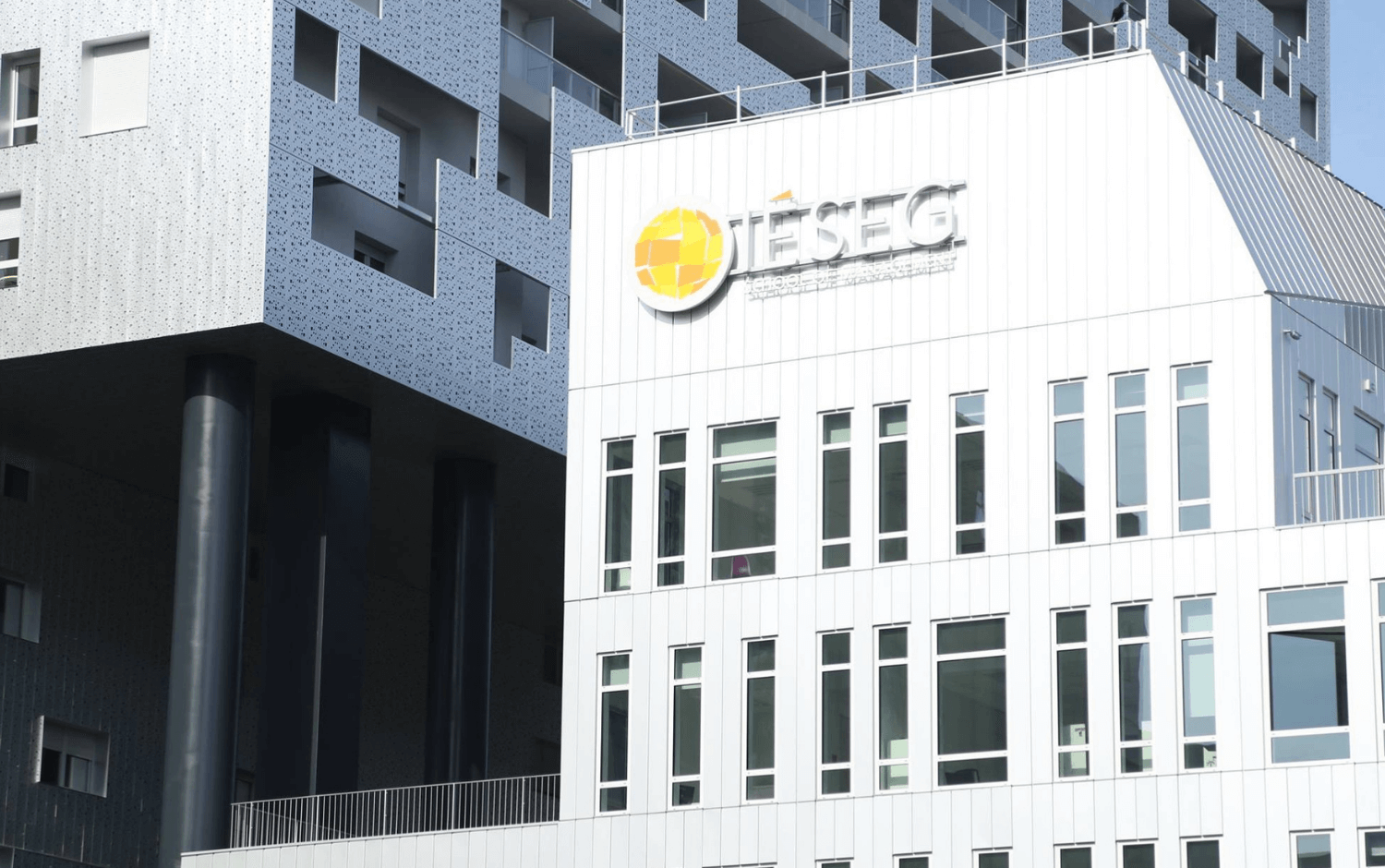 ©IÉSEG Facebook
---
IÉSEG School of Management
Launching September 2022
Consumers increasingly want the businesses they purchase products and services from to be ethical, responsible, and sustainable—and companies have to adapt their strategy accordingly.
As corporations seek to become more eco-friendly, they look for employees to help them incorporate sustainability into their operations. IÉSEG Business School hopes graduates of its new Master in Management for Sustainability, set to launch in September 2022, will provide that expertise.
The year-long, full-time program combines management and leadership skills alongside sustainability research. The curriculum is organized around four pillars—Lead, Understand, Manage, and Partner—each containing subject-specific modules, including climate change, sustainable finance, and responsible supply chains.
As the demand for experts in Corporate Social Responsibility (CSR) and for leaders with sustainability skills continues to grow, graduates from the MSc in Sustainability Management will be able to tap into this new wave of job opportunities.
---
5. Executive Master in Future Energy
---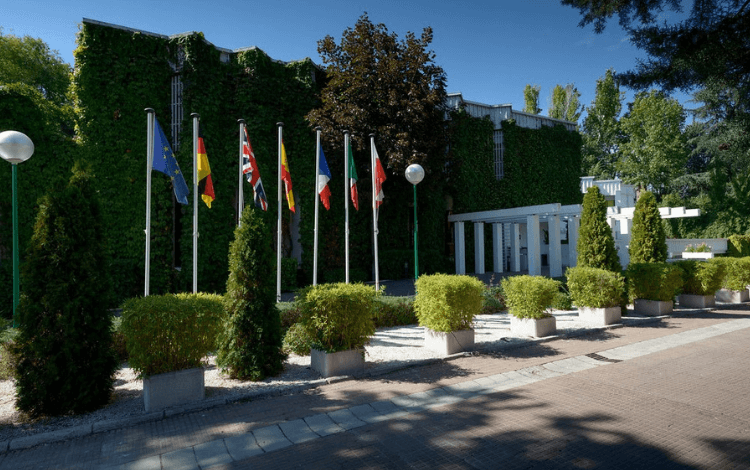 ©ESCP Business School Facebook
---
ESCP Business School
Launching February 2022
The energy industry is essential in the global push towards sustainable business, and ESCP Business School is offering a new program to train the leaders who will be at the forefront of the green energy transition.
The Executive Master in Future Energy (EMFE) is designed for professionals with between five and eight years of professional experience who want to develop their expertise of the energy sector with a focus on sustainability.
The EMFE curriculum covers all aspects of the energy industry—markets, governance, and technologies—as well as the fundamentals of management. Energy-focused courses include Sustainability in the Energy Sector, Energy Policy and Geopolitics, and Energy and E-mobility, while management-focused courses include Marketing in a Globalised World and People and Change Management.
Providing a wide-ranging and well-rounded skillset, the ESCP plans for the EMFE to put students in good stead to launch an impactful career in the energy sector.
---
So, whether you're looking to get into space tourism, enable a company's digital transformation, or use your sustainability expertise to drive change, there's a wide array of business masters available that can help you hone the specialist skills required for your dream career.
---
Next read:
How To Choose The Best Master's Degree For You