To be successful at work, you need to know how to interact with people and have an impact on those around you. That applies whether you're part of a team or leading one, and especially when a client is involved.

To do this well requires a specific set of soft skills. Alongside interpersonal capabilities you need to be able to communicate well and empathize with others. For some people this comes naturally, while others have to work at acquiring these skills.

Studying a Master's in Customer Experience and Innovation at IE Business School helped Valeria Melendez develop her soft skills, giving her the tools to make an impact in her career as a digital strategist with Madrid-based consulting firm, Saffron Brand Consultants.
---
Key skills for making an impact: Communication
Having an impact at work is primarily about how you interact with those around you. For leaders, this means inspiring and motivating the people in their team, but you don't need to be in a management position to have an impact at work.
As a consultant and strategist, Valeria works with several clients to help achieve their business aims. Saffron Brand Consultants works with a diverse set of companies ranging from Santander to YouTube—each has their own unique goals and satisfying them requires a diverse approach.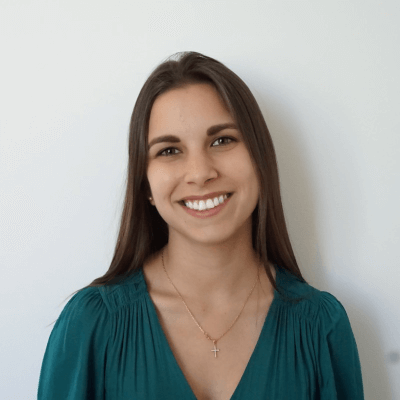 "We have many different clients so you just need to know what drives them so you're then able to mobilize people and resources," she explains. "[You need to] actually listen to them to understand why they act the way they do."
Communication is a key skill: you need to know the right questions to ask to gain the information you need, says Valeria.
It's a similar situation when working as part of a team, often you're required to collaborate on projects, participate in meetings, or give feedback on others' work. Effective communication can help you make an impact during these situations.
---
Key skills for making an impact: Empathy
Communication is also key in building relationships, which can be essential to future success. Valeria has to interact with several clients over the course of the projects she works on. Building relationships with them is essential, if not always easy, she says.
"One of my teams was composed of very strong, super intelligent, talented people. I think I've now learned how to manage those moments and facilitate those conversations," she explains.
Arguably the skill that can help most when trying to build relationships at work is being able to empathize with others. According to a recent EY survey, 88% of workers feel empathetic leadership inspires positivity in the workforce, while 87% say empathy inspires trust among employees.
This is particularly important when dealing with people from different cultural or professional backgrounds. For Valeria, being able to understand her clients' viewpoint is essential to moving forward.
"You need to know how to communicate with them and how to empathize with them so that you can actually decide what tools you're going to need," she says.
---
How to acquire these skills?
You can acquire these soft skills through a variety of means. As a key part of your professional development, you'll likely build them over time during your career as you encounter new people and have new experiences.
Considered important for success, business schools also teach soft skills to help students prepare for their post-graduate careers. The IE Master's in Customer Experience and Innovation, for example, teaches core classes in communication, adaptive leadership, and persuasion.
For Valeria, it was a combination of both education and experience that helped her acquire the skills to have an impact in her current role.
Prior to enrolling at IE, she worked in marketing for a year before deciding to pivot into a new role with an innovation hub. She feels the career change helped make her more agile and developed her interpersonal skills.
Pursuing a career in innovation was a key reason why Valeria enrolled at IE. Reflecting on her studies, she feels the program's highly diverse cohort—95% international students and 14 different nationalities—helped develop her soft skills.
"I believe that it [studying] was transformational because I was doing it with people from all over the world," she says.
"Every person that is on a team has something to offer and a new viewpoint. It's just about being open and curious to ask 'Why?' about everything that surrounds you."
Related Content: