For Camilo Prieto, a passion for entrepreneurship is something that runs in his veins.
"My parents are both entrepreneurs, so it's in my blood. Completing projects and fulfilling people's needs have always been a passion of mine," he says.
This has led Camilo to become a five-times boot-strapped entrepreneur having self-funded multiple ventures from events management to selling home cocktail kits during the pandemic.
It was during his master's degree that Camilo launched his latest venture, Leyla Creatives—a marketing agency specializing in video editing and performance design.
---
The benefits of being a business school entrepreneur
Camilo has always been well-equipped with an entrepreneurial drive and vision. Yet studying for a master's degree gave him the framework he needed to start a business from scratch and understand the different ingredients for success.
He enrolled on the Master's in Entrepreneurship and Innovation at NEOMA Business School.
"I was determined to push myself toward my goals and vision," he says.
As part of the year-long program, Camilo was able to work on his own business idea.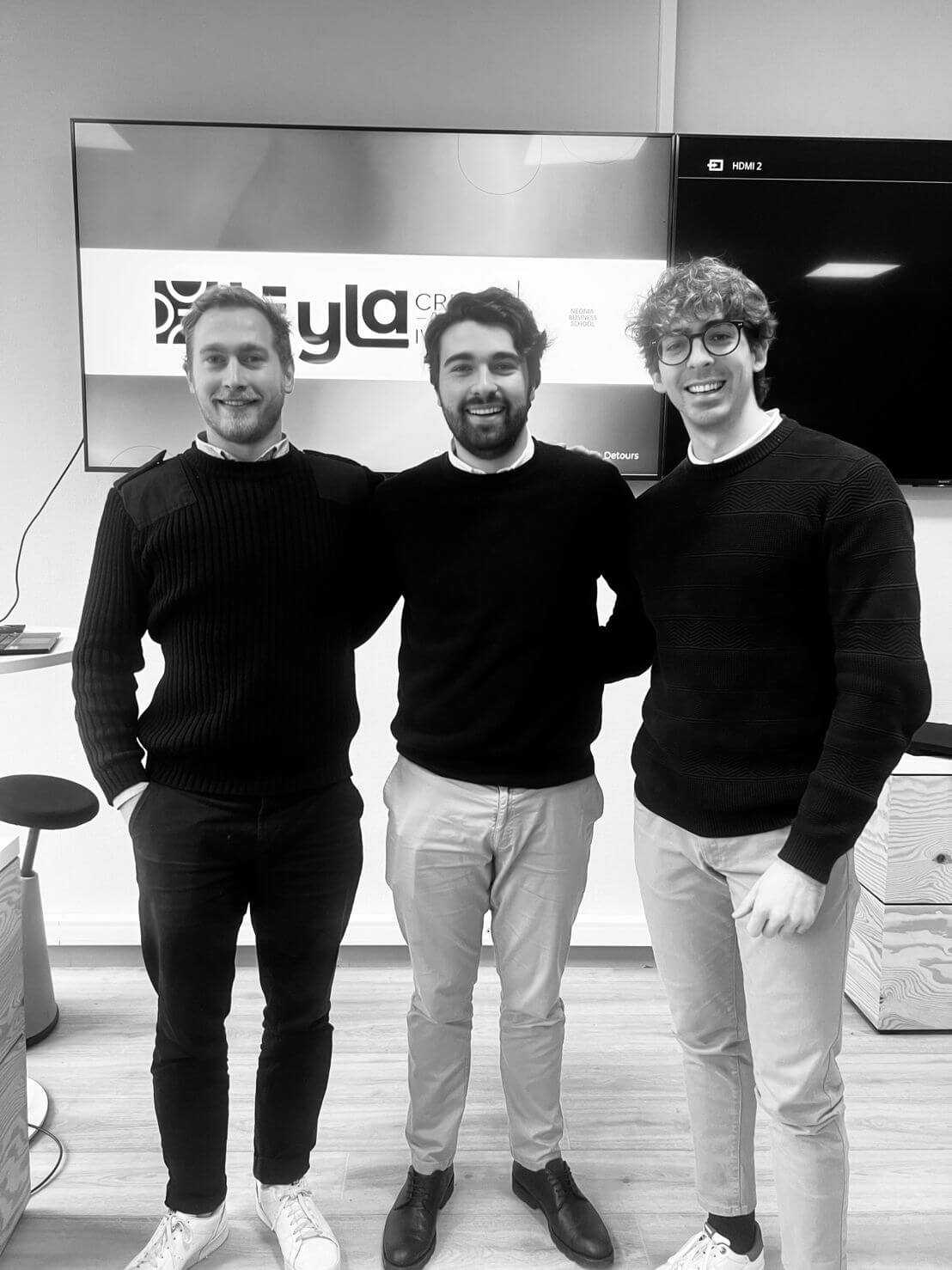 "I've learned while studying alongside working on my startup to not just focus on making money but also on areas including processes, client communications, and operations," says Camilo.
He adds that one of the most valuable things he's gained from business school is the network.
Camilo says he met with entrepreneurs across industries to ask them his burning questions.
"I met with an entrepreneur who has a similar business model to Leyla Creatives, and he gave me so many tips that I could implement and make my business stronger," says Camilo.
Camilo also benefited from connecting with his peers too. While Leyla Creative's operations are based out of Columbia—Camilo's home country—the plan is to grow an international client base.
"I have the perspective of people from India, Italy, France, about what I'm doing in my business. We want to be an agency that covers the world, so we need to understand these different needs—this is a door that business school opens," he says.
---
Download our Which Business Master's Guide
---

---
Launching a startup during my master's degree
In a world where social media and digitalization is so intrinsic to everyday life, Camilo saw an opportunity for Leyla Creatives to offer a service for small business owners and individuals alike.
"So many people want to create content but don't know where to start and paying someone to edit can be hugely expensive, so I saw there was a gap in the market where we could give those kinds of services with very talented and experienced people but at a price small and medium businesses could afford," he says.
Leyla Creatives offers digital marketing solutions for clients using artificial intelligence to enhance results.
"An entrepreneurial mindset is all about having a dynamic understanding of what is going on in the world right now, what problems do we need to solve and how can we solve them in an innovative way," says Camilo.
Camilo started working on launching Leyla Creatives in October 2022. Now, the company has six people working in the agency and it has already started taking on clients.
"The teaching I had at business school helped us create this agency from nothing and be prepared to launch in just a short space of time," he says.
Not only did Camilo gain actionable insights to launch his startup, he received advice from mentors and coaches that will follow him throughout his career.
"The best advice I can give is to show that you're disciplined. Discipline is only a habit that you create, and it will help make sure you're one step forward," he shares.