"If you know what you want, the Indian School of Business (ISB) will give it to you," says Nigerian John Matu, who completed his MBA at ISB in 2018.

John always wanted to do an MBA and India stood out for its affordable programs and high standard of education.

He scored a 580 GMAT, but ISB review candidates based on their holistic profile and John had clear ambitions. He wanted to up his management knowledge and gain exposure to business in a growth market like India, so he could give back to his native Nigeria when he returned back home.

The ISB MBA is ranked 24th in the world by the Financial Times and costs around $34,000, a fraction of the cost of some lesser-ranked MBA programs in the US and Europe.

John got a scholarship to fund his studies and took a year out from his job at telecoms firm MTN Nigeria. He left his wife and two kids behind to study on campus for a year at ISB in pursuit of his goals.

BusinessBecause caught up with John to find out more.
---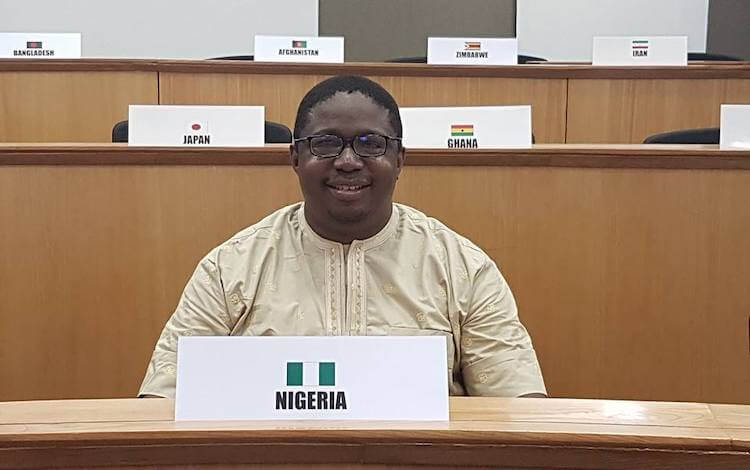 ---
Why did you decide to pursue an MBA?
My dad had two failed businesses, so I always wanted a serious business education. I wasn't serious about it until I graduated from university. I started working and then years later I sat down and thought about what I was doing with my life.
I remembered I had this wild dream of being a CEO. I was an electrical engineer, but I really wanted to experience what it was like to run a company. I wanted something that could put me on that path.
---
Why ISB?
I got admission to an online MBA program with my company paying some of the fees, but I wanted a full-time MBA. ISB reached out to me and, when I started talking to them, I told them I didn't think my GMAT was very good—the class average is 710! But they told me they would consider my profile as a whole.
One USP of ISB was the cost. When I was looking at US schools, even with a scholarship you need $150,000-plus, and then you need another $100,000 to pay for living in the US for two years! Unless you come from a very rich home, getting that kind of money in Nigeria is difficult—we don't have banks that give you those kind of loans.
What I really needed was the MBA education. ISB has a blend of global and local faculty. I knew that getting studying at ISB could transform me and make me a better person. Markets like the US and UK are mature and have their own challenges. But being Nigerian, India is one of the countries we can learn from.
---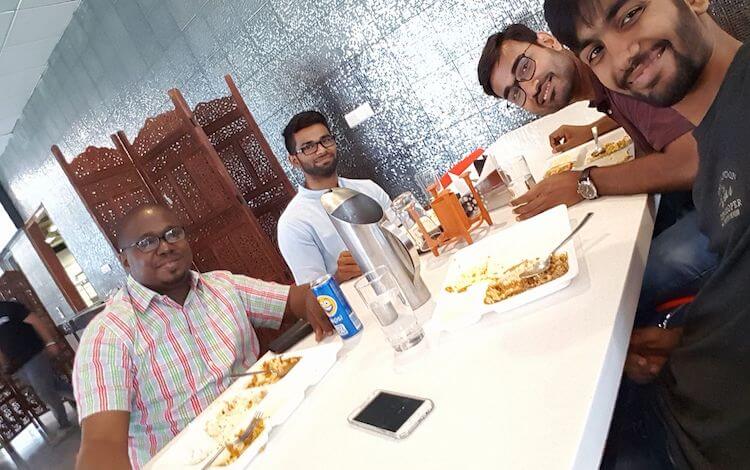 ---
What's it like living on campus at ISB?
If I had known what it was like before I went, I would have brought my family with me! With on-campus accommodation, you get your laundry done; your bed is made; you have a canteen. Once you pay the admission fee, everything is taken care of.
---
What else stands out from your MBA experience?
India has really smart kids! You are graded based on the class average, which pushes you hard. Coming from Nigeria, the academic rigor was very intense. I remember I called my wife one day and said: 'I don't think I can do this!'
But the school supports you and gives you pre-study classes in finance and accounting. Later, I was able to score above average in one class and that was my litmus test—I saw that I could do it.
Then, during the placements period, I went through five stages of interviews and got a job at a big software company. I didn't take it because of family commitments but, through the ISB MBA, I realized that whatever challenge I am faced with, I know I can take it on!
---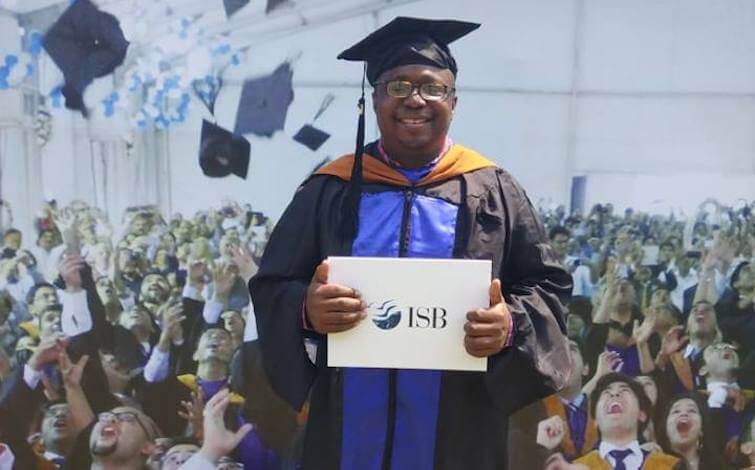 ---
How does the ISB MBA help you in your career today?
When I came back to MTN, I had markedly changed; I was among the best performers in the office. My manager offloaded all kinds of work to me and I was able to manage it professionally and do more.
Before my MBA, I also never thought I would have the courage to build a business plan. I've now developed a financial model for an agricultural business and I have an analytics practice in incubation. I run an NGO promoting good governance in Nigeria. Last year, we organized debates with up-and-coming presidential candidates.
The MBA has widened my scope and transformed me as a person. If I need anything, I have the tools and the network through ISB.
Related Content: