For Yingying Zhang, international study was always on the cards. She received her master's degree in education in the US, after working in China first, then in Thailand.
After many years of teaching, she decided to broaden her horizons and explore other fields by taking a few classes as an independent student at Concordia University when she moved to Canada.
Here, economics lectures and conversations with other students ignited her interest in the business world, and led to an MBA information session.
Inspired by the different MBA success stories she heard, she joined Concordia's John Molson School of Business, hoping to add managerial skills to her profile, and explore new career paths.
---
Choosing John Molson
Yingying was keen to stay in Canada for a few reasons—the country's open, welcoming culture being a particular draw.
"For international students, I think Canada is especially friendly," she reflects. Montreal in particular is known for its great food, festivals, and multicultural make up, making it an appealing hotspot for students.
The fact that MBA fees are significantly more affordable here than in the US also makes studying in Canada a sound investment, Yingying adds.
Ranked top five in Canada by Bloomberg Businessweek and The Economist, and the best MBA for return on investment in Canada by QS, the program at John Molson struck Yingying as well structured, without sacrificing flexibility.
"Concordia's MBA program offers 10 core courses that help us gain an overview of all aspects of business and five more electives that we can choose to deepen our skills in a specific direction," she says.
---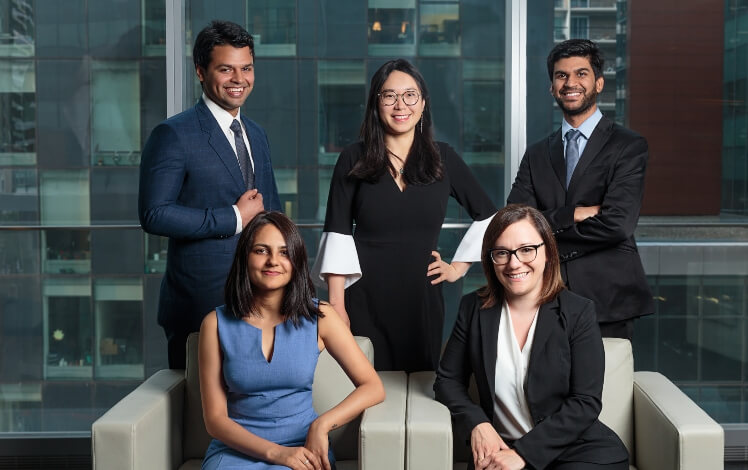 Yingying Zhang (center) pictured with her ICOP colleagues: Anmol Talwar (back right, VP Marketing) Rajni Teotia (front left, VP Finance) Karine Prevost (front right, VP Fundraising) and Yuvraj Singh (back left, VP Events)
---
Concordia MBA: Finding a global community
During her MBA, Yingying used the exchange programs that John Molson offered to explore the world further.
In the summer of 2019, she undertook a short exchange to WHU Otto Beisheim University in Vallendar, Germany. Here, John Molson students learn about the European business landscape.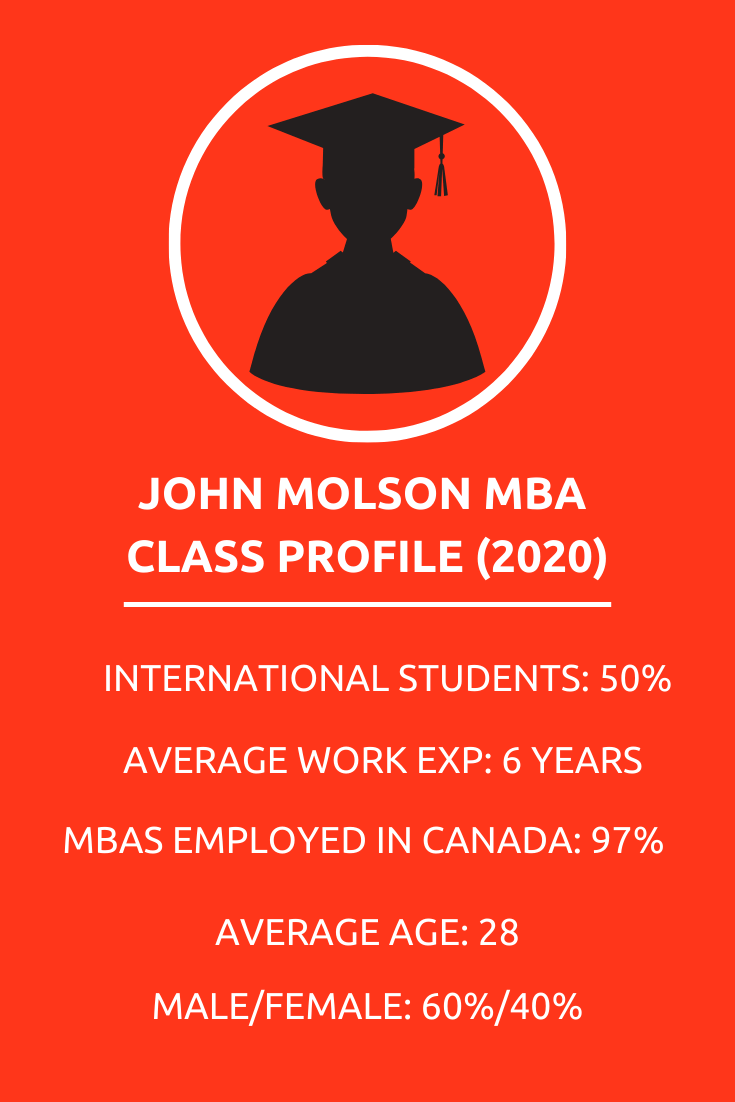 "We gained a core insight into international business in Europe and culture through lectures and company tours," Yingying recalls.
Another highlight of the MBA experience has been getting involved with the International Community Outreach Program (ICOP), she says.
ICOP allows John Molson students to engage with an international non-profit in two ways: organizing an annual case competition, which allows John Molson students to tackle a real-life issue for a nonprofit, and sending volunteers to work with nonprofits directly.
As president of ICOP, Yingying was instrumental in organizing the 2019 ICOP Social Business Case Competition.
The event was a success, and Yingying credits the efforts of her team (above) with the outcome.
Presenting in front of 10 judges, 12 teams of John Molson MBA students competed to produce the best solution for the Asante Africa Foundation's challenge in the Leadership & Entrepreneurship (LEI) Program.
"This provided us with a stimulating environment to attack real-life scenarios and an NGO could get access to the insight of our talented MBA students at no cost—it's a win-win situation," Yingying explains.
The case centered on an African education charity, which was trying to better engage with its alumni.
Yingying is also using her teaching experience to help other students at John Molson reach their career goals.
Since January 2019, she has volunteered with John Molson's career management services, giving presentations on skills like resume and cover letter writing.
These experiences have been a fulfilling way to give back to both John Molson, and the global community, as well as furthering the management skills she's learning in the classroom.
---
MBA jobs: Bridging the gap from study to work
At the start of 2020, Yingying got to put these new skills to use once again, as she started a work term through Concordia's Institute for Co-operative Education, working with Bombardier Aviation in their Strategy and Business Development department.
The careers mentoring she received through John Molson was a crucial piece of the puzzle when it came to landing the job, she notes.
"The Co-op program granted me the opportunity to gain valuable industry work experience and matched me with an experienced supervisor, who guided me through essential and advanced business management," she explains.
In her role as a strategy and business development intern, Yingying got to learn how the organization functions as a whole, by collaborating with different departments and taking on industrial and professional skills training.
"Securing Canadian work experience will surely be beneficial for my full-time employment search," she adds.
---
MBA Jobs: Exploring new pathways
When it comes to her post-graduation career, Yingying is open-minded. Her internship with Bombardier has uncovered an interest in aviation, as well as other related industries.
"I would love to apply my knowledge and experience in a management role," Yingying reflects, "whether that's for a non-profit or corporate organization."
Whichever path she chooses, Yingying hopes to remain in the Quebec area.
"I can also see myself staying in Montreal—it is a great city with many opportunities and world-class culture," she explains.
While securing a job, she can count on the support of the John Molson School of Business and the network she has built there.
"We have a strong alumni network, and career management service is very supportive. I am confident the best has yet to come," she concludes.
Related Content: