It's no wonder Thailand is a popular tourist destination, with white sandy beaches, opulent palaces, and mountain trails that take hikers to secluded waterfalls or ancient temples. However, Thailand is also home to a bustling business district and a top business school.

As an international metropolis with eight million people and more than 750,000 ex-pats, Bangkok offers ambitious business leaders' numerous opportunities.

You can also find the first internationally accredited business school in Thailand, Sasin School of Management, and its flexible MBA, with ties to top-ranked global universities. If you're looking to study in a top business and education in Southeast Asia, Thailand might be the place for you.

Here are five reasons you should study in Thailand:
---
1. Experience the thriving, livable city of Bangkok
Bangkok has a lot to recommend: Time Out's 2022 Index, a global survey of city dwellers, ranks Bangkok as the 10th most affordable city, and the travel company iVisa's 2022 Index ranked it the 10th happiest city. It is rich in culture; you can visit historic temples, a 150-foot reclining Buddha statue, and the Grand Palace, which sits on the Chao Phraya River.
"I was seeking new inspirations from culture and religion. That's why I came to Bangkok," says Ann Tulies, a German national and full-time MBA student at Sasin.
Also known for its food and drink scene, the city is brimming with Michelin star restaurants.
"You have the best balance between lifestyle and work. You have great food and drink, wonderful destinations to go on holiday, and, on the other side, you have a vibrant city with startups and large company hubs," Ann says.
---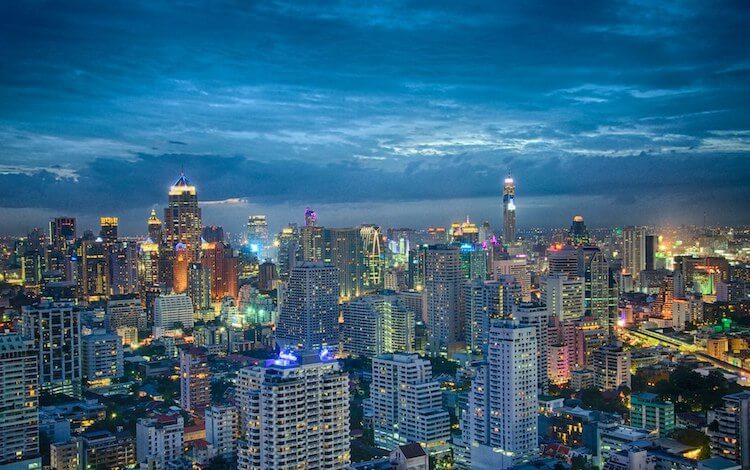 ---
2. Learn from world-class professors at a globally recognized university
Sasin School of Management was established through the collaboration of the Thai institution Chulalongkorn University and top-rated US Universities, Kellogg School of Management and Wharton. It was the first AACSB and EQUIS accredited business school in Thailand.
Today, The Sasin School of Management MBA has international connections from across the globe, including partnerships with Tsinghua University in China, HEC Paris, and MIT Sloan.
"I was very keen on finding an internationally recognized university," Ann says.
Sasin also has a community of international, experienced professors who bring a global mindset to business.
Tomohiro Okada, a full-time MBA student who moved from Japan to Thailand with his family, was particularly inspired by Gérald Mazzalovo, a visiting professor from France.
"He worked for LVMH and other luxury brands and led another company here in Thailand. He was teaching about luxury brands and how they see the world. That was an angle I had never come across before."
---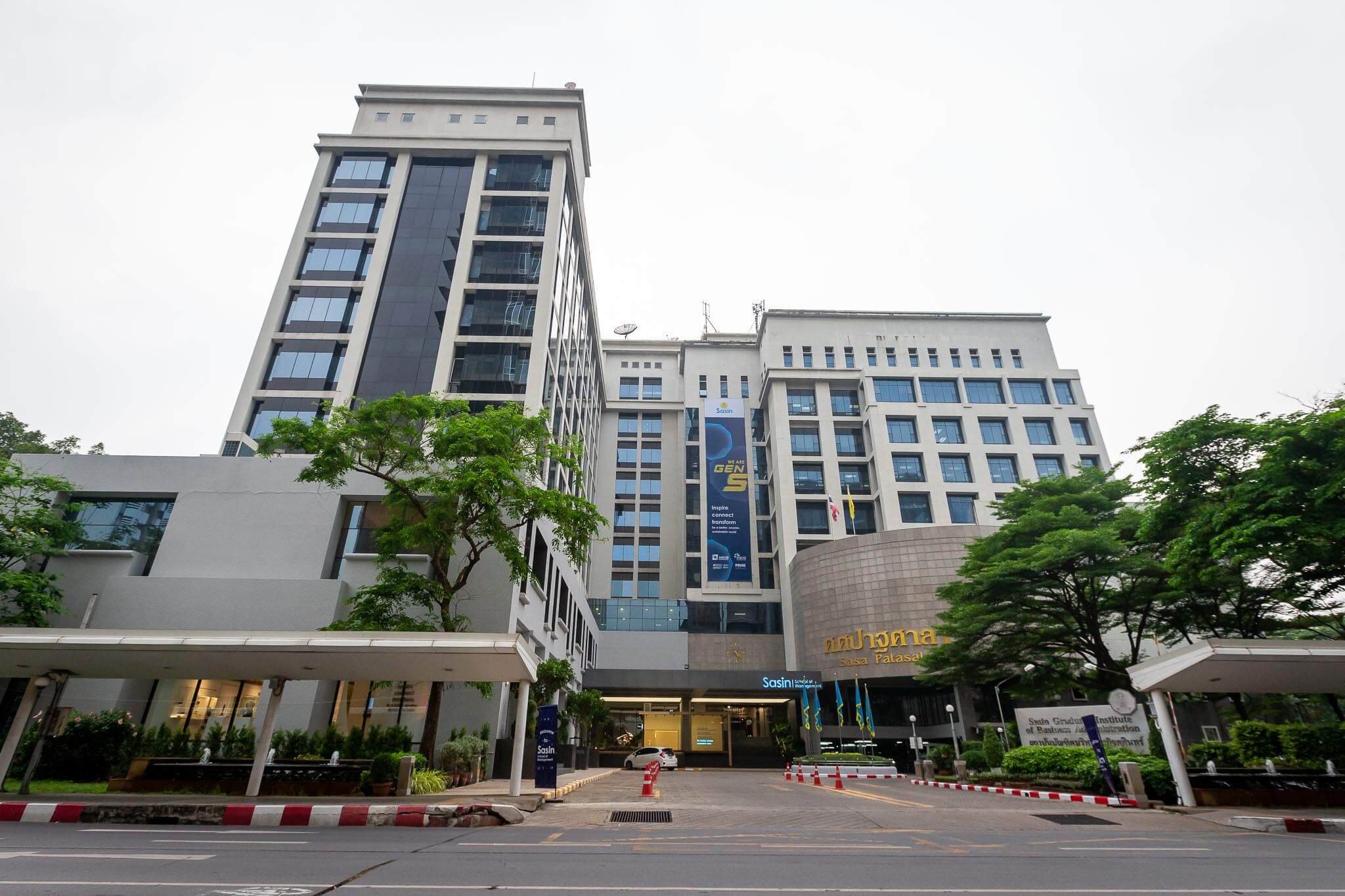 ---
3. Engage in a valuable network
As with all good business schools, developing an alumni network is an invaluable part of the Sasin experience.
"The alumni network is great, and it continues for decades afterwards," says Savir Manchanda, a part-time MBA student, from Thailand. He has two uncles who went to Sasin and attest to the strength of the network.
Sasin arranges events to connect current students and alums, which can lead from polite introductions to job opportunities.
"I think an MBA is not just learning things. It is also about networking and knowing people and businesses. Sasin introduces you to various businesses, from startups to big banks. It's an extensive connection," Amonrat Sujintabandit, native Thai in the full-time MBA program says.
Students are also encouraged to lead their own events. Savir, Tomo, and Ann worked with a homeless charity, and created an exhibition of the homeless children's paintings (pictured below) and organized the catering. More than 100 people came, including faculty, alums, and the dean.
"Sasin enables students in whatever they want to do and want to accomplish," Ann says.
---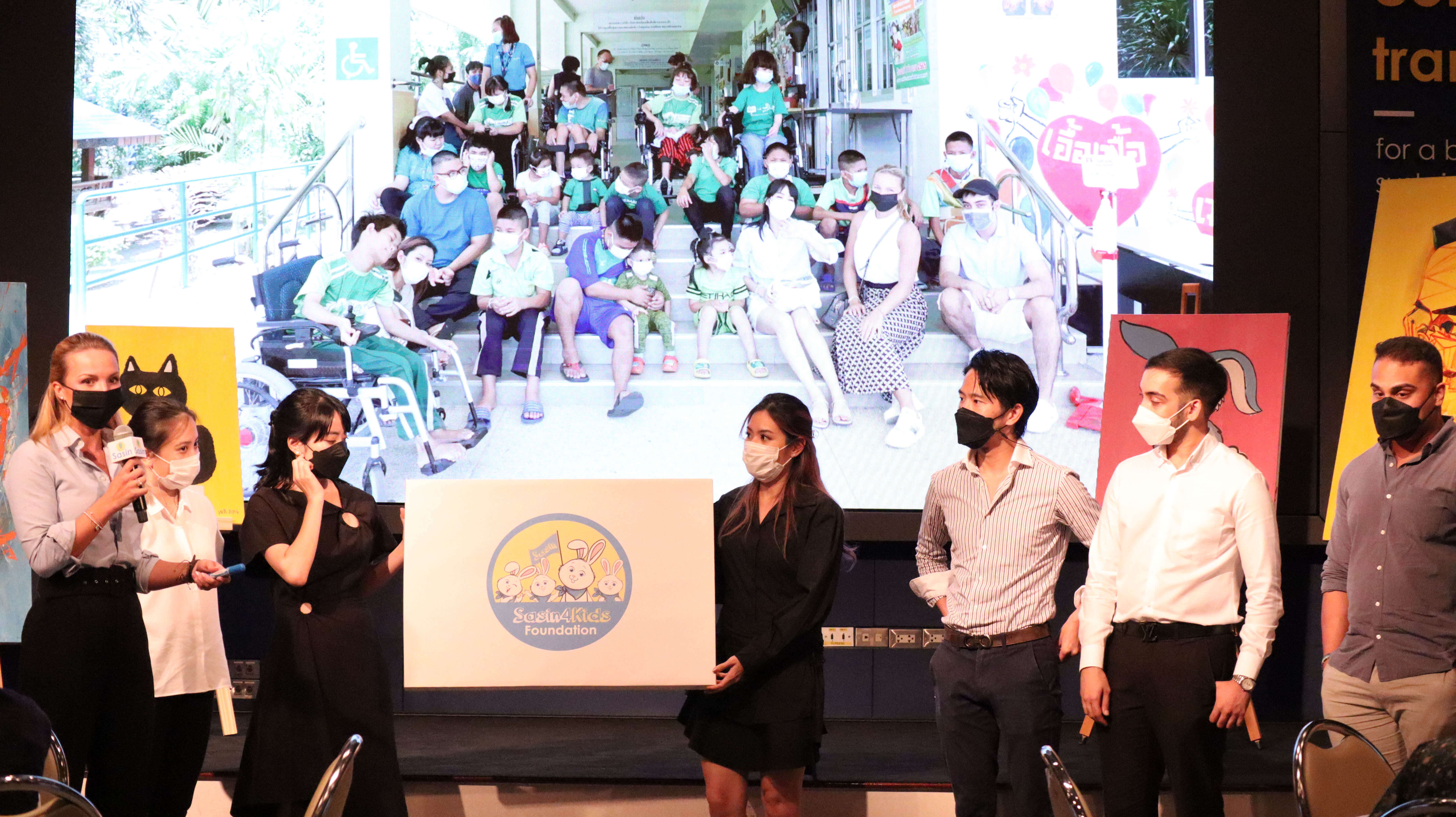 ---
4. Develop specialized skills
Sasin boasts a diverse and modern curriculum. After completing your initial nine required courses, you then complete eight elective courses. Students can concentrate on Finance, Marketing, Entrepreneurship and Family Business, Management and Strategy, or Data Analytics.
Sasin also incorporates sustainability and modern leadership into its courses.
"Sasin focuses a lot on sustainability and leadership, which I have never experienced," Ann says. "Diversity and inclusion are high topics, and Sasin has everything that, for me, are the perfect tools to be a very inclusive and global international leader one day."
Savir was inspired by his digital transformation class where students learned how Chinese companies incorporate technology into their business model and future.
"This gave me a lot of insights and ideas, which I can apply to my family business," Savir says.
---
---
5. Live in a top Southeast Asian business center
Bangkok has become a flourishing scene for startups and is a leading global center for cryptocurrencies and NFTs. With the low cost of starting a business and easy access to the most populous countries in the world -- China and India -- it is no surprise Thailand advanced six places to 21st out of 190 countries in the World Bank's 2020 ease of doing business rankings.
"People come for backpacking and nice beaches. But if you do more research and look into it you will be surprised about how high-tech and innovative Thailand is. And if you look at Sasin and what its alums have accomplished. It's been tremendous," Savir explains.
Related Content: