With rumors that the US is at risk of recession, choosing to spend tens of thousands on graduate management education right now may be daunting. However, with returns such as a sought-after skill set, large salary bumps, and a qualification that endures, now could be as good a time as ever to get your MBA.

BusinessBecause sat down with Brian Mitchell, associate dean of MBA programs, and Liz Chilla, senior director of the Career Management Center (CMC), at Emory University's Goizueta Business School, to discuss the Emory MBA curriculum and career center, and how the qualification could future-proof you against economic instability by keeping you competitive in the job market.
---
Refresh your skills and knowledge to meet employers' needs
The skill set that employers look for is constantly evolving, there are many demands and expertise businesses need that were unheard of 10 years ago.
"Nowadays—regardless of industry—employers are looking for data and data analytics, data science, a consistent language throughout. Whether you're in marketing or finance, it's important to become fluent in the language of data science and data analytics," Brian says.
The reliance on data to run businesses is undoubtedly one of the most significant changes that companies across sectors have seen. For this reason, Goizueta has incorporated courses such as Data & Decision Analytics into its curriculum.
"We inject data into all of our functional areas. We teach marketing as a science. So it's very analytically focused."
Goizueta's small class sizes, with a 5:1 student-to-teacher ratio, aims to connect students closely with the faculty, and to offer a hands-on experience in the classroom. This allows for students to develop effective communication through feedback—Brian explains—a skill highly valued by employers and an attribute Goizueta prioritizes.
"More and more employers are looking for excellent communication skills from MBA students. And that has become a critical differentiator that our students bring to the marketplace, especially in a world where we rely so much on on-screen interactions, texts, and emails, where you can lose nuance," Brian explains.
Goizueta is passionate about developing emotionally attuned leaders. Brian explains the three components the school uses to infuse leadership into MBA students.
First, through the curriculum and classroom experience by teaching the principles and theories related to leadership. Second is experiential learning, such as the Leaders' Reaction Course where students learn team-based problem solving and decision making as they navigate a US Army training course, and Goizueta Advanced Leadership Academy, a semester-long deep dive into the students' team contribution and leadership styles that includes a capstone trip to the British Virgin Islands where burgeoning leadership skills are tested by sailing open water.
Finally, MBA students take the reflective component, in which faculty build opportunities for students to reflect, get feedback, give feedback and learn to grow.
"When we put those together, it comes out with a leadership delivery for our students that is second to none," says Brian.
---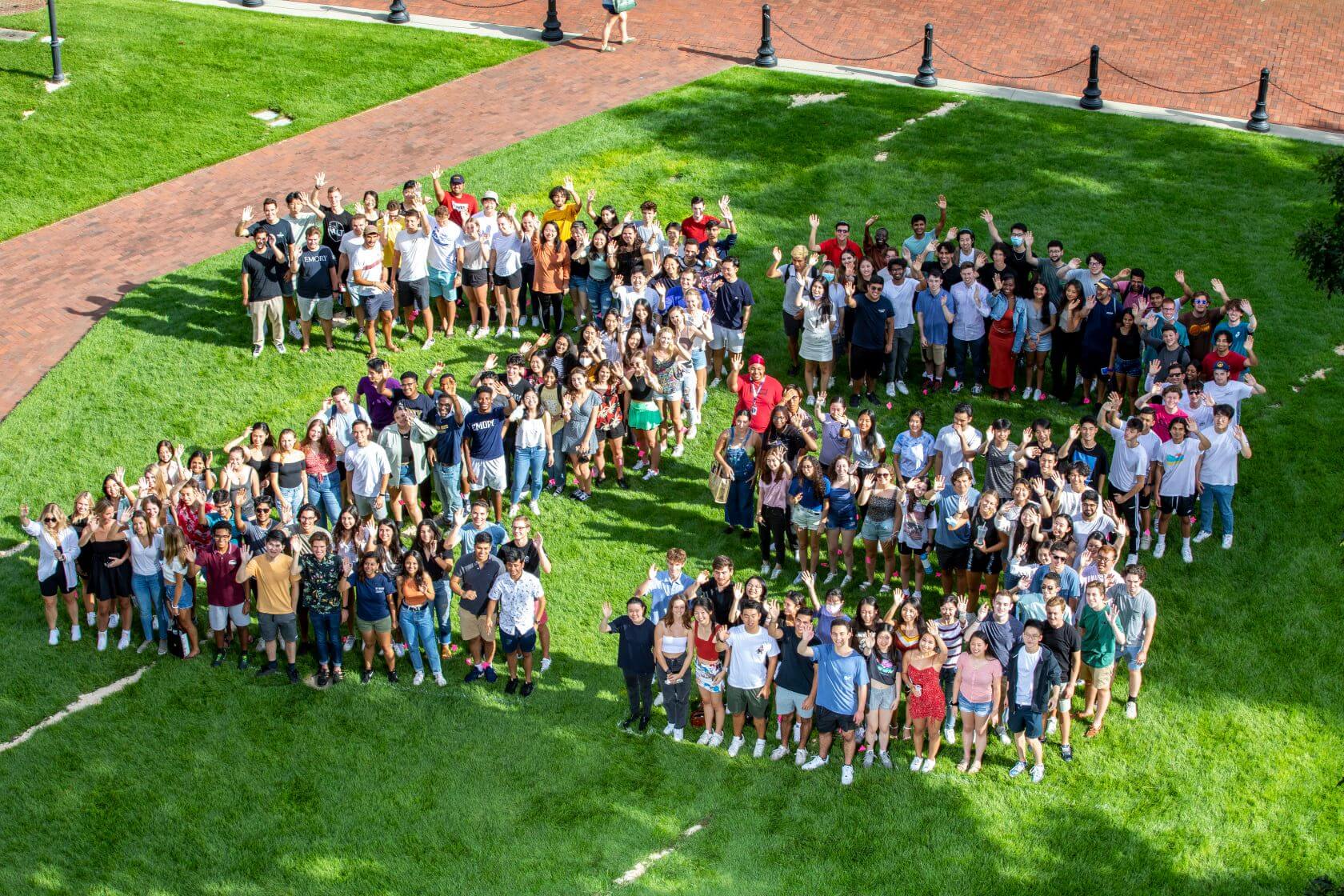 ---
Stay resilient against economic and job market uncertainty
Gaining an MBA in times of such global uncertainty and economic downturn can be a positive, practical step in your career. Brian says that there are a few reasons for this.
First, he says, an MBA is a qualification that strengthens someone's career story. He argues that it helps to protect you in volatile economic times, as people with specialized training in leadership and management will more easily find work.
Another positive, he says, is that by going to school, you're coming out of a struggling workforce and strengthening your skills while the economy evens out.
Brian's final point is that an MBA can teach you leadership skills that will help lead the world out of troubling times.
He says: "The biggest point of what you get from an MBA is the type of leadership and management training that will lead us out of these economically uncertain times, by building and creating stable and thriving organizations."
Liz adds: "The value proposition of bringing an MBA into the organization is that [MBA graduates] have these strong and significant detailed and strategic decision-making skills."
Dr. Emily Bianchi, Associate Professor of Organization & Management at Emory University's Goizueta Business School, discussed this topic on the Goizueta podcast recently. Her research shows that while unemployment rates for young adults jump in a recession, people who graduated in worse economic times reported greater job satisfaction than people who graduated in better economic times.
---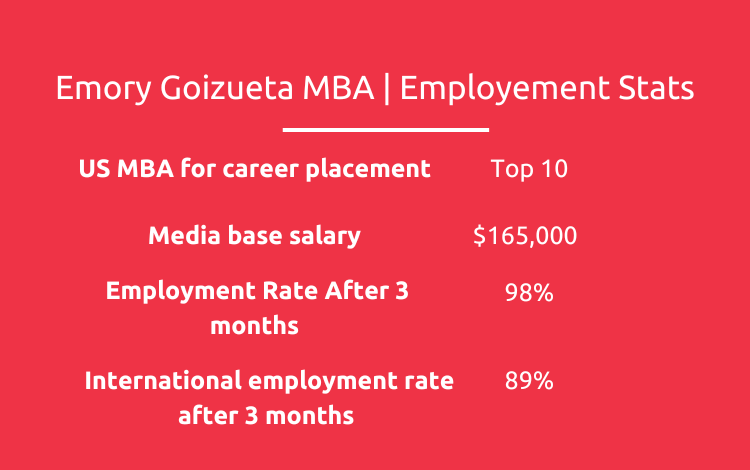 ---
Proven career outcomes and ROI
Gaining an MBA degree is often seen as synonymous with large salary bumps and promotions. While the job market is uncertain, those with a skillset in leadership, management, and knowledge of data are desirable to companies.
Goizueta's Full-Time MBA is consistently ranked in the top 10 for career outcomes. In fact, 98% of the class of 2022 accepted job offers within three months of graduation with a $165,000 median starting salary, a $30,000 increase over the class of 2021.
Liz and the career team aim to set up Goizueta MBA students for success with a development process that hones their resumes and interviewing skills to meets employers' needs.
"Being able to demonstrate a readiness to do the skills of that job right away is particularly important," Liz explains. "Making sure that there's a demonstration of analytical ability, strong communication skills, and leadership—all within the interview process­—is crucial."
The career management center at Goizueta helps with the preparation process throughout the Two-Year MBA program, including one-on-one coaching and through a required course in professional development, that helps students prep for the rigorous application and interview process.
"The recruiting process and finding a job is not just a focus at the end of the MBA, but the entire time," Liz explains. To facilitate this, the school's employer relations team brings a stream of employers on to campus for meetings, presentations and student interviews.
Ultimately, while Brian, Liz, and Emily emphasize how an MBA qualification can lead to immediate career benefits—like salary bumps and promotions—the durability the degree can offer during unstable times is a great strength.
"This is a place that teaches about ethical, empathetic, principled leadership in a way that the world needs more than ever," Brian concludes. "Yes, you are going to get a great job. The salary numbers are impressive, but [doing an MBA is] also about what kind of leader you want to be."
Related Content: