Marketer Kendra Kelly describes herself as a 'diversity and inclusion champion', and when you look at her CV, she has the credentials.

One of Kendra's first roles was as a youth vote organizer for 'Obama for America'—the campaign that launched the first black president of the United States to victory in 2008. Although she eventually decided to move away from politics and into marketing, Kendra says she has carried a passion for diversity throughout her career.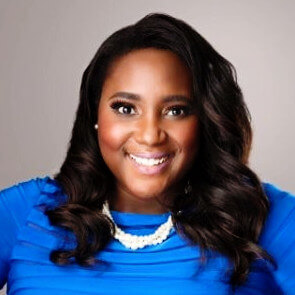 Now, Kendra (pictured right) is an MBA student at Washington University in St Louis's Olin Business School. This year's Olin MBA class marks the first in the school's history to reach near-perfect gender parity with 49% of students being women. Kendra says this visible commitment to MBA diversity makes a positive difference in how students learn.
---
"There's not just one kind of diversity"
Olin is unusual among top MBA programs for being so close to gender parity; the average proportion of female MBAs in the Financial Times' top 100 programs is 36%, with the lowest percentage on the list sitting at a mere 9%.
Even as a diversity and inclusion advocate, Kendra didn't realize how powerful it would be to study in an environment that beats the average.
"A lot of times, when we think of diversity, especially in the United States, we think about race," Kendra points out, "but there's a whole spectrum: race, gender, socioeconomic status, and a variety of other attributes!
"WashU has a handle on the fact that there's not just one kind of diversity, and it felt like they were willing to make that investment—to walk the walk and talk the talk."
That's an important distinction, says Ruthie Pyles Stiffler, assistant dean and director of admissions, recruitment, and financial services at WashU Olin. Prospective students want to understand the language of business, building skills that empower them to make a difference with the decisions they make. Those decisions are better informed when all voices are heard.
"At WashU Olin, there is a strong commitment on behalf of faculty, staff and students to make sure your voice is heard," Stiffler says. "We work diligently to make diversity and inclusion a lived experience at Olin and to make sure we continue to have the difficult conversations."
After Kendra's frequent experiences working in male-dominated business landscapes—for instance, her most recent position was in the tech industry—being able to look around and see a diverse group of peers has made a real difference to her attitude. The word she uses most often to describe the experience is "empowering."
"I feel there's an understanding [here] that diversity of thought is really important, and that that's a key part of the learning process—learning from one another," she says. "It's truly inspiring, being around classmates that are committed, regardless of gender, to all succeed and help each other.
"It's empowering to look around and see so many incredible women with you along for the ride. I feel more included, if that makes sense—it's nice to be in a place where I felt that immediately."
---
"You get a broad range of perspectives on all issues"
It's not just women in the program who benefit from their increased representation, either.
Zach Frantz (pictured right) is a classmate of Kendra's who worked in China for five years before starting the MBA.
Originally from Chicago, he was attracted to the program at WashU because of its strong reputation—he was looking to transition back to a career in the US, ideally close to his family and friends, and he felt that an MBA from Olin Business School would give him ample freedom to do so.
"The WashU brand is definitely gold in the Midwest," Zach nods.
Having come from an international background, diversity was important to him, and like Kendra, he has been impressed by the effect that it has on day-to-day life in the MBA.
"It comes down to [the effect it has] on a day-to-day basis, through formal class environments and formal working environments, and also through informal conversations with students outside your class," he says.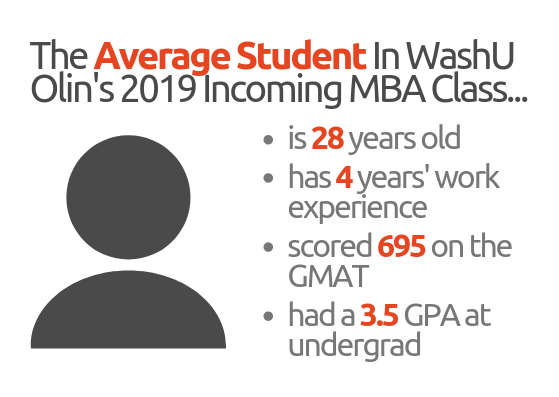 "You get a broad range of perspectives on all issues—professionally, socially, and culturally.
"I can't speak to how it feels to be a woman in the business world, but I can only imagine that it feels better to be at a school that is dedicated to including women and empowering them."
If you ask Kendra, at least, this certainly appears to be the case—especially after experiencing WashU Olin's Global Immersion, which saw the entire cohort jet off to study business together around the world.
"I have plenty of friends who are at environments that aren't like that," Kendra says. "I feel like they're missing out.
"I know what a [unique] experience I'm having, and a large part of that is the commitment to gender parity, and diversity across a broad spectrum."
Related Content: