Even before you've taken the GMAT or submitted your MBA application, you'll likely be thinking about your career after business school.
Given the cost of an MBA, and the pressure to yield a good return on investment, it's hardly surprising that jobs are at the front of your mind. Business schools know this, and a school is only as good as its career service.
Here's how an MBA career service can help you get the best jobs.
---
Identifying your personal goals
---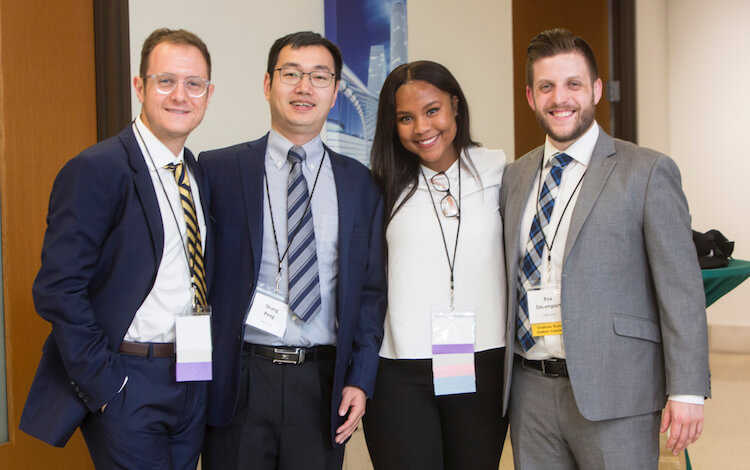 ---
Although students may have dozens of personal or professional reasons to study for an MBA, career services experts generally agree on three overarching profiles among them.
Career pivoters are changing function in the same industry; career accelerators are looking for a promotion in the same company; and career specializers want to gain specialist skills in a certain field.
The primary role of the career service is to identify where a student falls.
Jennifer Whitten, associate dean and director of the Weston Career Center at Olin Business School at Washington University, emphasizes the importance of having a personalized career service at this stage.
"It's about having someone available there to listen, to ask really great questions about you, and to empower you in your decisions," Jennifer explains. "This gives us an understanding of why somebody has decided to pursue an MBA."
Olin prides itself on a high career-coach-to-student ratio, meaning MBA students have close contact and relationships with their career coaches. "If you walk in and you need to see a career coach today, you'll be able to see one today," she emphasizes.
---
Helping you to tell the right story
---
Once a student has clearly identified their career goals, it's important that they are telling the right story to their potential employers.
"We ask what is it that they bring that allows them to stand out," Jennifer says.
Olin's career coaches all come from professional backgrounds, meaning they have a solid grasp of what employers want. In addition, Olin works with panels of industry professionals—often Olin alumni—from a variety of industries, meaning that employment perspectives are nuanced and up-to-date.
This is particularly important for international students, who comprise nearly half of the MBA class. International students face additional barriers to finding employment in the US, given the difficulty of having to apply for a post-graduate work visa.
"Working with international students to articulate their value proposition is very important for us," Jennifer insists.
---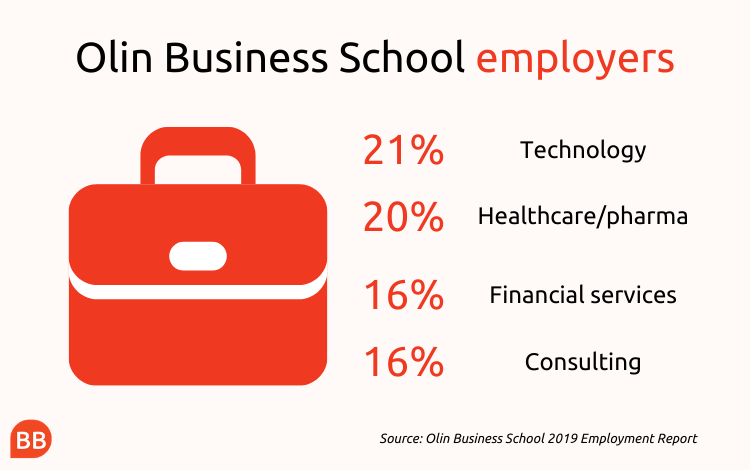 ---
Offering the right resources
---
Students understand their goals, and the story they need to tell. Now it's vital to make available as many resources as possible to support their applications and improve their chances of career success.
Personalized career coaching allows students to strengthen the areas where they might be struggling. This includes offerings such as interview practice and helping you write your resume.
Mostly, Jen reveals, this isn't a matter of hard skills. It's a problem of confidence.
"Our students talk themselves out of applying for opportunities that they would actually be a great fit for," she insists. "It's our job to help empower them and understand what it takes to be successful in a very competitive market."
There are also resources more specifically tailored to international students, aimed at addressing the specific challenges they face.
For example, Olin offers a number of STEM-designated master's programs, including business analytics and supply chain management. That means international students can extend their one-year optional practical training (OPT) by an additional two years. This is a great support for international students seeking a career in the US.
---
Helping you make the right connections
---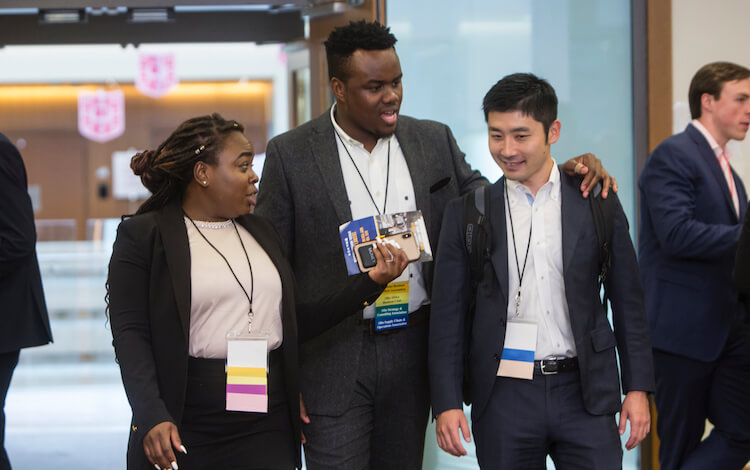 ---
The most important resource, however, is making introductions to employers and industries.
This isn't about having a hundred different conversations with a hundred different employers. "We emphasize creating authentic connections with people, allowing them to get to know you, to help build your network in a way that's much more meaningful," Jen explains. "It's not who you know; it's who knows you."
Panels of industry experts allow students to make first contact with well-established companies. What begins as advice might transform into a professional relationship, which can often turn into a job.
For international students, this can be particularly fruitful. Olin's annual event, the Global Career Accelerator, connects international students to employers and potential sponsors for a US work visa.
Effective networking is Jen's number one priority for students, making sure they make the most of their time at business school, through the contacts they can make and the alumni network they join.
This, above everything else, she insists, will have a lasting impact on helping students achieve their long-term career aspirations.
Related Content: