Should I take my CFA with an MBA or Master's in Finance?
I understand that many financial professionals combine their CFA chartership with a business degree, but is it better to choose an MBA, or an MSc in finance?
Who is each qualification aimed at, and how do they tie into CFA curriculum?
---
The Answer
---
This week's Applicant Question is answered by Dr. Thierry Post, a member of the admissions committee for the Master's in Finance, and head of the accounting and finance department at Nazarbayev University.
Many Finance professionals find that they need a qualification in addition to a bachelor's degree to set themselves apart from other candidates for senior-level roles. A specialized master's degree or professional credentials can then provide a pathway to success.
The most ambitious and talented professionals combine graduate school with some type of certification obtained during their graduate school studies. With the right mix of graduate program and professional certification, graduates set themselves up for career advancement.
A Master's in Finance and MBA naturally target different student profiles.
---
Studying a Master's in Finance
A Finance master's is a pre-experience program which aims to train specialists in the finance sector with an emphasis on analytical and technical skills.
It will cover, for example, data analytics, research methods and computer programming. Also, the internships and residencies in a specialized finance master's programme will be focused specifically on financial markets.
Traditionally, the focus has been on central banking, commercial banking and investment banking. More recently, fintech, venture capital and private equity have been added to the list.
The Master of Science in Finance programme (MSF) at Nazarbayev University Graduate School of Business (NUGSB) in Nur-Sultan includes a domestic residence in Almaty, an international residence in London, and an internship at a leading financial institution.
The general idea of a Master's in Finance is to equip students with a set of timeless and universal concepts, methods, techniques and experiences that can be adapted to a broad range of problems and circumstances in financial markets.
---
Studying an MBA
In contrast, the MBA program provides a post-experience degree which covers a broader range of general management topics, including qualitative ones such as strategy, management, organization and leadership, and the training of soft skills.
The MBA is worth the expense and effort if the graduate student plans to work in general management of an existing multinational firm, or as a company founder.
For students without work experience and eyeing a starting position in finance and accountancy, a finance master's is generally the better choice, as it is difficult to land a management job without work experience and specialized expertise.
---
---
---
Combining a CFA with business school
CFA is a professional certification for financial analysts and financial advisors instead of an academic master's program.
There is an important overlap between the CFA program and the MSc in finance. The focus of CFA is mostly on investment topics (including investment analysis, portfolio strategy and asset management) and less on corporate finance, banking, and financial econometrics.
In my experience as former head of research at a large global asset management company, we would typically hire junior researchers with a master's degree in finance, mathematics, physics, or computer science.
The recruits would then be expected to complete levels of CFA for promotion to senior researcher or portfolio manager. One topic from the CFA core curriculum which we valued highly was ethical and professional standards, which is often not covered in detail in a typical master's program but is essential for client contact and the fiduciary duties.
Of course, for recruits with a math and science background, almost the entire CFA curriculum would be new material.
Several students in our master's in finance program at NUGSB are also enrolled in CFA, and our curriculum is designed with an eye to the CFA exam dates and the possibility to earn exam waivers.
The feedback from our MSc finance students is that our investments courses are very helpful to prepare for local CFA exams. Our students also get considerable work experience through the internship and placement, which is also a requirement for obtaining the CFA designation.
For MBA students, CFA is likely to be a bit more challenging than for finance students, as they will have to shift focus from soft skills and qualitative topics to core finance. Students who plan to do CFA after their MBA are therefore advised to choose an MBA finance specialization.
If you combine a graduate program and CFA certification, you set yourself up for a rewarding career in Finance. Finance has a unique combination of intellectual challenge, societal relevance and commercial potential.
---
Ask an admissions expert a question
---
Next week, you'll have the chance to ask Susan Cera, admissions consultant at Stratus Admissions, anything you want about getting into business school.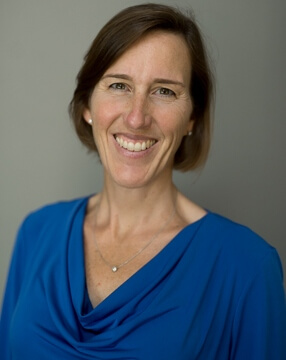 Prior to joining Stratus, Susan worked on the admissions committee at Duke University's Fuqua School of Business for almost a decade. She was responsible for identifying top candidates from Korea, Japan, Singapore, Thailand, and more than thirty Asian nations.
Before joining the world of business education, Susan worked with several software and ecommerce companies.
Susan herself holds an MBA from Duke Fuqua.