Prodigy Finance is currently processing loan applications for this year's intake. If you're enrolling in an international MBA or business master's program in 2023, now is the time to apply for your student loan.
You can of course get master's and MBA student loans from banks and other providers. However, if you're planning to study abroad, getting a student loan can be tricky and banks are often reluctant to lend internationally.
Founded by MBA students from INSEAD, Prodigy Finance was created to solve this problem, providing high-potential MBA and business master's students with international post-graduate study loans.
Since its launch in 2007, Prodigy Finance has provided $1 billion in loans to more than 20,000 students from 150 countries, studying at 850+ schools globally.
---
Why choose Prodigy Finance?
Prodigy Finance is a good option due to its flexible repayment terms. You can start repaying your loan six months after classes end and you can take seven to 20 years to complete your loan repayments, tracking your payments from a handy mobile app.
Masters student loans start at 10.5% Annual Percentage Rate (APR); the rate that shows your total cost of borrowing including the interest rate and fees or additional costs. You can also repay your Prodigy loan early to save on interest with no penalties.
Loans can cover both tuition and living expenses. Crucially, unlike most banks, you do not need collateral or a co-signer to take out a Prodigy Finance loan.
The loan application process is straightforward and, although there are exceptions, residents from most countries are eligible for a loan, including major MBA markets like India and Nigeria.
---
---
Which business schools accept Prodigy loans?
You can use a Prodigy loan to fund your studies at most major business schools across the United States, Canada, Europe, and Singapore, as well as for non-business courses in engineering, economics, or computer science.
Eligible schools include big name business schools like Harvard, Stanford, Wharton, HEC Paris, INSEAD, London Business School, and NUS Business School in Singapore.
Prodigy Finance can company process loans in just three to five business days.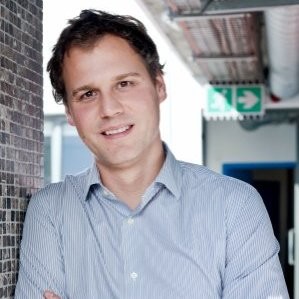 Speaking with BusinessBecause, Prodigy Finance CEO Cameron Stevens, who himself had problems funding his INSEAD MBA from his native South Africa, said:
"If you're born and live in the US, you will have greater choice and access to financial services and credit. However, if you're born in Ghana and want to study abroad, you're more likely to be unbanked.
"Our global credit model has allowed us to help international students with limited or no funding options to gain access to life-changing opportunities and become the next generation of leaders around the world."
Find out more about Prodigy Finance loans.
---
This article contains affiliate links, so we may earn a commission when you take a loan through links on our site at no additional cost to you.
Related Content: