Around 9.6 million US workers lost their jobs during the early phase of the pandemic, echoing trends seen around the world in response to the disruption caused by social distancing measures.

If you experienced upheaval in your personal or professional life at this time, you might be feeling discouraged to start your MBA application. After all, a gap in your resume will only be seen as a weakness by a judging panel, right?

Not necessarily. According to Michelle Zheng, assistant professor of organizational behavior at China Europe International Business School (CEIBS) in Shanghai, admissions panels want to know how you overcome challenges in your career. In fact, the challenges you've faced can even be the highlights of your application.

Here's why you should talk about your career challenges in your MBA application, and how to do it successfully.
---
Experiencing challenges is normal
In an uncertain and fast-moving business environment, facing challenges is normal. According to Michelle, almost one-in-three of us experience traumatic or challenging events in our lives.
While some may experience post-traumatic stress disorder (PTSD) after such an event, it's also possible to experience post-traumatic growth, when our experience of adversity pushes us to change and thrive. In fact, between 40% and 70% of employees recover from traumatic events and thrive at work, Michelle says.
Many of us will have been prompted to reassess our priorities after a career setback, returning to work with more focus and drive.
"American firms led by CEOs who are second or third-generation immigrants are associated with 6.2% higher profitability," Michelle points out. "Early-life exposure to hardship increased risk tolerance and entrepreneurship in adulthood among Chinese entrepreneurs.
"So, although tough and unpleasant, facing challenges in our life and career can help us thrive."
---
How to talk about your challenges in your MBA application
The key to incorporating your challenges into your MBA application is to focus, not on the setback itself, but on how you responded to it.
"There is a saying: 'Life is 10% what happens to you and 90% how you react to it,'" says Michelle. "Schools and employers are not interested in your difficult experiences per se, but in HOW you overcome these challenges.
"Remember that when you talk about your challenges, people are not interested in zooming in on your imperfections. They are interested to know your extraordinary strengths and abilities in overcoming challenges."
To do this, Michelle recommends applicants craft a clear story about their response to adversity, using the SUCCES method advocated by Chip and Dan Heath in their book Made to Stick: Why Some Ideas Survive and Others Die. To make your story stick in the minds of your admissions panel, it should be:
Simple – focused on delivering the core idea
Unexpected – grabbing their attention by surprising them
Concrete – making sure your story is clear and can be remembered easily
Credible – backed up with evidence and not filled with outlandish details
Emotional – helping people see the importance of the ideas presented by appealing to their emotions
Stories – using narrative to drive your key point home
"You can end the story by highlighting the key abilities you cultivated through overcoming these challenges," recommends Michelle.
"Schools like CEIBS appreciate this approach because pursuing an MBA itself can be challenging. We would like to gauge your strengths and abilities in exceling in your MBA studies through observing how you grow and thrive through your past experiences."
---
How one CEIBS MBA overcame the challenge of the pandemic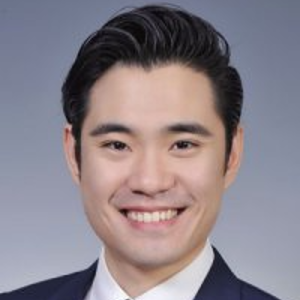 One current CEIBS MBA student who managed to do this successfully was Leo Zhu. Prior to the pandemic, he worked simultaneously in talent acquisition and as an actor in Chicago, landing roles in theatre shows and television commercials.
It was a difficult schedule to keep up, with Leo scheduling meetings around his auditions and taking days off to film commercials. In 2019, he quit his job to focus solely on acting and in early 2020 secured a role in a production at the acclaimed Steep Theatre. He could finally feel momentum building in his acting career.
But then, two weeks into rehearsals, the pandemic hit Chicago. Plays were cancelled, auditions dried up. The momentum Leo had felt had come to an unexpected halt.
After eight months of hoping in vain for the world to return to normal, he decided to go home to Shanghai to visit family, and it was during this period that he realized it was time for a change.
"My few months in Shanghai made me very excited about the prospect of potentially moving back here full time, as I saw a lot of opportunities for growth and exploration here," he recalls.
"Beyond that, I was excited by the faster paced program, the mix of both academic and real-situation learning, and the simultaneous global and China focus at CEIBS."
In his application, he was honest about the challenges he'd faced, but also spoke about what the experience had taught him. For instance, he had realized that he wasn't passionate about headhunting, and wanted to use the MBA to switch into the entertainment industry, or digital media.
His unique story, and the insight he had gained from his experiences, made him a memorable candidate for the CEIBS MBA admissions panel.
"Don't be afraid of talking about your challenges in your MBA application," Michelle concludes. "Psychological studies have consistently shown that people admire vulnerability and authenticity when others reveal their 'beautiful mess'."
Related Content: