April 22 Roundup
---
Online cyber skills course
With an unprecedented number of professionals now working remotely, staying safe online has become more important than ever before.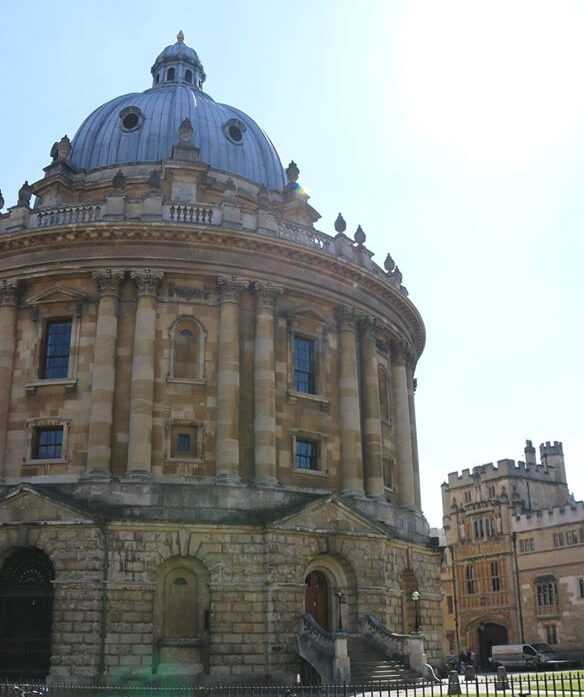 In response, the University of Oxford, Saïd Business School, and Mastercard will be launching a new Cyber Futures program, designed to give executives the skills they need to recognize cyber risks and opportunities.
"Demand for online learning has reached unprecedented levels in the wake of brader digital advancements, and more recently the COVID-19 crisis," says Andrew White, associate dean for executive education at Saïd Business School.
The six-week program will be delivered entirely online, and cover topics ranging from data privacy to digital ethics.
---
Business school leaders optimistic about management education's future
Even in these uncertain times, business school leaders are confident that management education can adapt, a report by the Association of MBAs (AMBA) and the Business Graduates Association (BGA) has found.
According to the report, which surveyed 350 decision-makers at business schools around the globe, 95% of leaders in the sector are optimistic about the future of their school.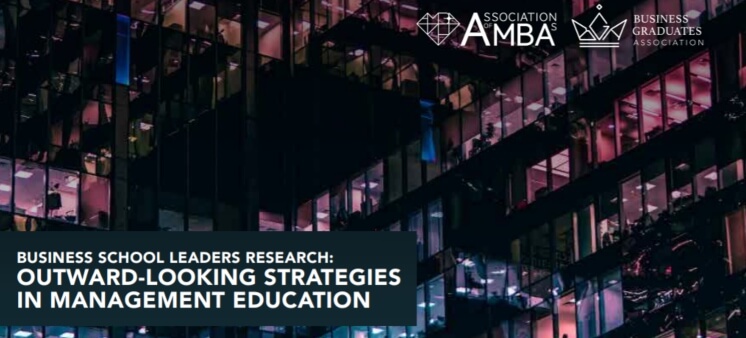 84% of respondents rated their own business school as either 'very good' or 'excellent,' and expect to increase their capacity in the next three years.
A number of schools, 17%, are planning to do this by opening a campus overseas. Given the current restrictions on travel, however, these plans may be deferred.
The survey also revealed that the majority of schools are keen to work collaboratively, with 51% reporting ties to other institutions and 68% of schools had at least one formal partnership with a corporate organization.
"We know that AMBA & BGA business schools have been resilient, and indeed grown, as the world around them has changed," comments Will Dawes, research and insight manager at AMBA & BGA.
One important area where schools report trouble is helping their graduates into jobs. In fact, only 67% of schools said they were 'doing well' at this, and the economic impact of coronavirus could make things even more challenging.
---
Coronavirus crisis highlights the value of an MBA, say business school deans
In turbulent times, businesses need skilled leadership more than ever, say Toby McChesney and Monica Powell, both associate deans at prominent US business schools.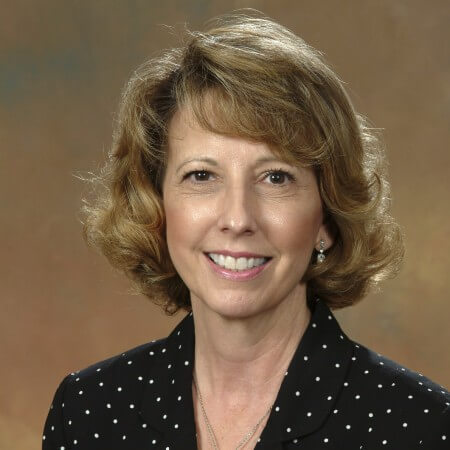 Toby is senior assistant dean at the Leavey School of Business at Santa Clara University, while Monica Powell is senior associate dean at the Naveen Jindal School of Management at the University of Texas at Dallas.
Toby is also the chair of the BusinessCAS Advisory Board, of which Monica is a member. The Board seeks to drive innovation and collaboration in business education.
In the face of the current pandemic, they say, now is the time to upskill. With the sudden transition to remote working, the problem-solving and leadership skills an MBA helps develop have become crucial.
As more business schools introduce the joint MD and MBA degree, opportunities also arise for graduates to make their mark in public health, helping to tackle and prevent future outbreaks.
In the coming months, Toby and Monica expect MBAs and similar programs to retain their popularity.
With so many workers furloughed or laid off, professionals will be tempted to use this extra time to focus on their personal development, and gain new marketable skills.
---
Cass Business School lecturer tracks employee wellbeing in lockdown
With over half the world's population currently in lockdown, Cass Business School's Dr Annelore Huyghe has set out to uncover what the ongoing disruption means for our wellbeing at work.
Annelore hopes that her study will reveal how employees and managers are responding to the changes in their lives, and what this means for their general health.
Currently, she is gathering information through a 20 minute survey, which will remain open for volunteers to fill out until Sunday.