Shelly Metschan thrives under unpredictable circumstances.

That's why she's flying high at Big Four professional services firm, Deloitte, as a managing director in the company's Deloitte Digital Customer Strategy & Applied Design portfolio, a role she began in June this year.

She says every day brings a new opportunity to solve challenging problems, develop innovative strategies, and help her clients see opportunities through a human-centered design approach.

Shelly's journey to Deloitte Digital didn't happen overnight.

It's the culmination of over 20 years of experience that's taken Shelly from Andersen Consulting, which became Accenture in 2000, to Deloitte, where she started in 2007 as the public sector operations lead.

Adding to her career journey is the TRIUM Global Executive MBA, one of the top-ranked EMBA programs in the world delivered by HEC Paris, NYU: Stern, and the London School of Economics - Shelly graduated from the program in 2018.

Shelly admits, however, that she still has her moments of doubt as a woman in the corporate world.
---
The gender imbalance at the top
Women have been earning more degrees than men for a while now, but the gender stats for senior leadership roles are still skewed.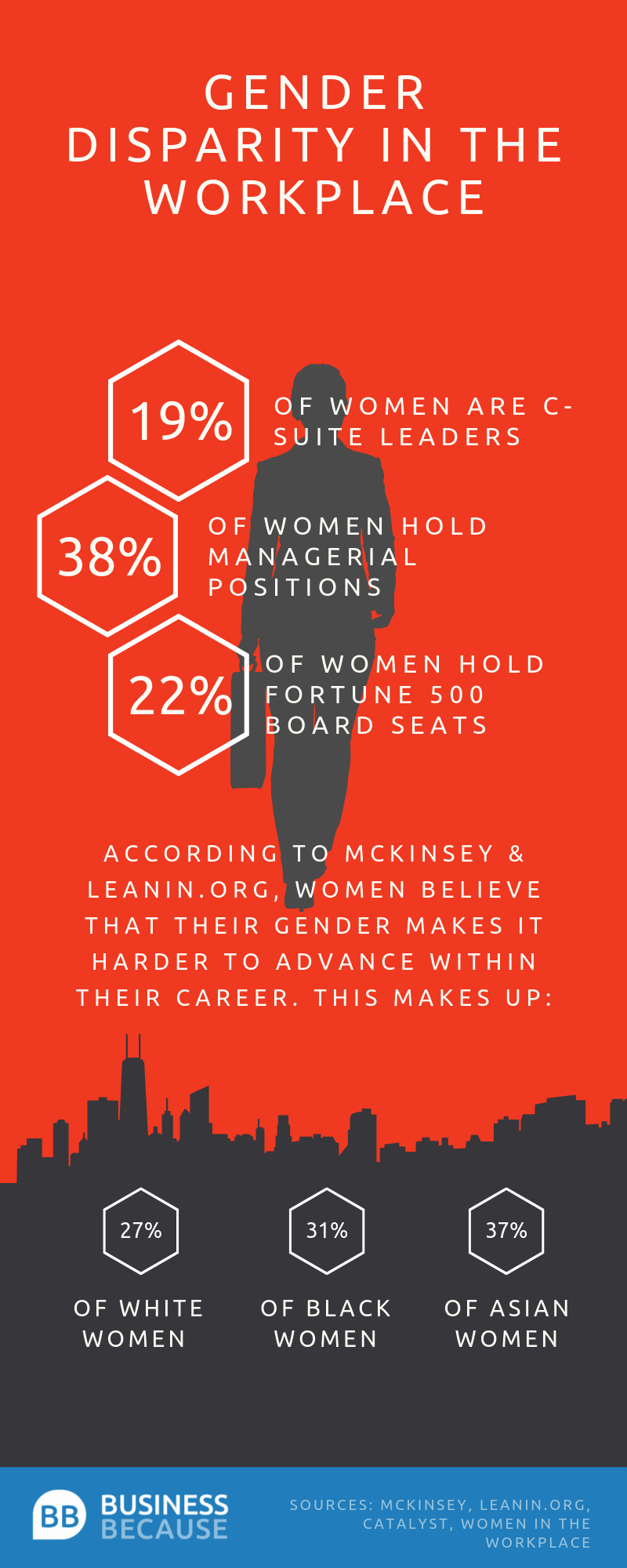 According to The Catalyst, for the class of 2016 to 2017, women earned 57.3% of bachelor's degrees, 59.4% of master's degrees, and 53.3% of doctorate degrees. Although highly qualified, women are still underrepresented in managerial and senior executive roles (see infographic).
Now, more and more companies are growing conscious of the need for diversity—across gender, race, and sexuality—and although progress may be slow, Deloitte is committed to altering the trajectory.
Deloitte was named Fortune Magazine's 100 Best Workplaces for Women, and in a previous Organization for Economic Co-operation and Development (OECD) conference, Deloitte's global chairman, David Cruickshank, openly stated the multinational organization's commitment to improving gender diversity in leadership.
"Deloitte is fantastic," Shelly says, adding that the company has a plethora of training programs for ongoing learning, and supports employees pursuing higher education, hence her decision to pursue the TRIUM EMBA.
"I was in a new leadership role at work, going to school, and trying to raise a family. That's a lot to take on," she says.
"Across that journey, Deloitte remained steadfastly supportive. They understood the importance of completing an EMBA and helped me find ways to manage all of the moving parts."
---
How an EMBA broadens your perspective
Shelly acknowledges that the technology and consulting sectors tend to be male-heavy at the top — a factor that has both contributed to occasional insecurities as a female executive, but also a motivation to set a strong example for other women and help pave a path forward.
She refers back to the tools and frameworks taught in one of her favorite modules, competitive strategy, to deliver a more thoughtful approach when evaluating her client's business strategies and delivery tactics.
Additionally, she leverages insights from the marketing strategy module specific to the use of quantitative and qualitative data to help optimize business models.
"Data changes the discussion. It highlights specific areas to maximize value; something all of my clients are eager to do."
"I credit those two years [at TRIUM] for allowing me to do deeper learning. Since I am often one of the few women at the table, I am mindful of how I show up. Having a strong point of view, grounded in experience and insights is critical."
For the women who need a nudge towards executive education, a promotion, a raise, or even a seat at the table, Shelly's advice is encouraging.
"As women, we come up with all kinds of good reasons why it's not the right time," she says.
"I can't take time away from work; I need to show my clients that I am 100% committed; I need to support my family; It's not the right age for my children. The list continues. In reality, it's never the perfect time; that time doesn't exist. You have to decide to go for it, show up, and relish the experience."
Related Content: