In 2018, Binance, the world's largest cryptocurrency exchange by trading volume, set up its Blockchain Charity Foundation and Helen Hai was hired to lead it. She says completing the Tsinghua-INSEAD EMBA (TIEMBA) changed her career trajectory.
---
In her first 10 months as head of the Blockchain Charity Foundation, Helen Hai has raised more than $3.2 million in bitcoins, fed over 5,000 children, and delivered aid to over 1,000 disaster victims.
Helen's mission is simple: use blockchain for social good. The charity of cryptocurrency exchange Binance was set up to support people excluded from traditional financial systems; to improve living standards and fight poverty across the globe.
But Helen wasn't always the benevolent queen of blockchain. Age 30, she was a rising executive in the finance industry; bright, successful, but with a feeling, she says, that something was missing.
---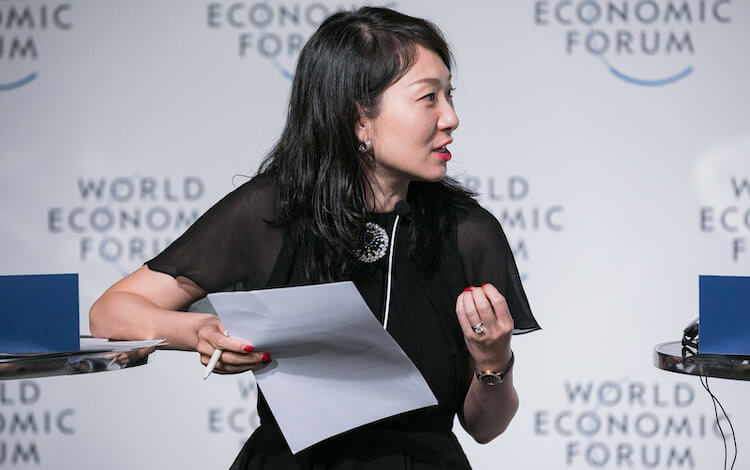 ---
An MBA with purpose
When Helen was born in a fourth-tier city in China in 1978, China's GDP per capita was around $150. China was poorer, Helen says, than a third of countries in Sub-Saharan Africa.
Today, China's GDP per capita sits at around $9,000. Helen was part of a generation which witnessed over 850 million people lifted out of poverty.
"I was a beneficiary of Asia's economic boom," she says. "I went to a good university, I became a chief actuary in a top Chinese company; I did all those things before I was 30.
"But then, I started to reflect on my life. I asked myself: 'Am I really being tested?' And the answer was 'no'."
Helen decided to pursue Tsinghua-INSEAD EMBA (TIEMBA), a collaboration between INSEAD and Tsinghua University School of Economics and Management in Beijing, to re-evaluate her career.
The Executive MBA program, ranked in the top 10 globally by the Financial Times, gives experienced businesspeople the chance to reflect on their professional life, upskill, build new networks, and even make a career switch.
During the EMBA, participants are paired with coaches as part of a core leadership development program. Helen was paired with leadership coach, seasoned executive, and adjunct professor at INSEAD Vincent H. Dominé.
"I told my coach that I wanted true happiness; I wanted to be happy within myself, not just about how others perceived me," Helen recalls.
"He said that there are four pillars to finding your own happiness: past, future, achievement, and purpose in life. I saw my missing pillar was purpose, and that purpose was bigger than myself."
---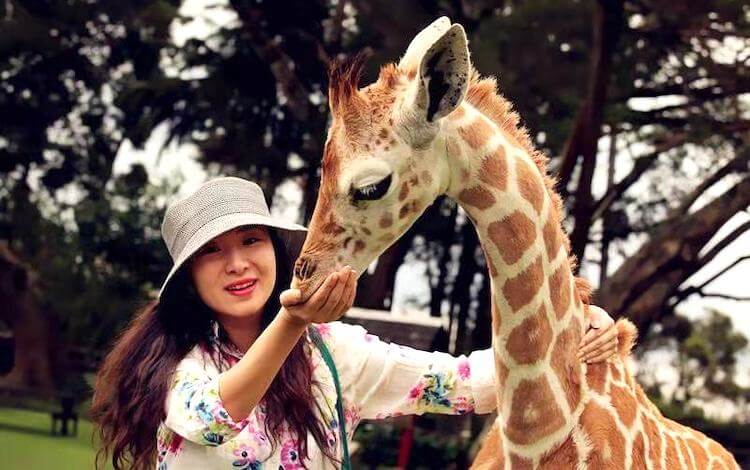 ---
Made in Africa
Helen quit finance after her EMBA and took a career break. She'd joined forces with three EMBA classmates to work on a startup project together and, although that venture didn't take off, through it Helen was introduced to the chairman of the largest shoemaking company in China.
He invited her to visit Ethiopia and there, she realized how, with China's rising labor costs, Chinese jobs could be relocated to Africa and support the development of the African economy.
Two months after her EMBA, Helen decided to set up a shoe factory in Ethiopia and start her own business.
"That was something I never planned!" she smiles. "After the EMBA, I left the financial sector without knowing what was next.
"The EMBA gave me wider business skills and a great confidence in myself. But more than that, it helped me go through a deep personal journey. It gave me the courage to think beyond myself, to take more risky paths, and to follow my heart—these are things I would never have done before!
"With the EMBA, I moved from being a beneficiary to a contributor to the economy."
---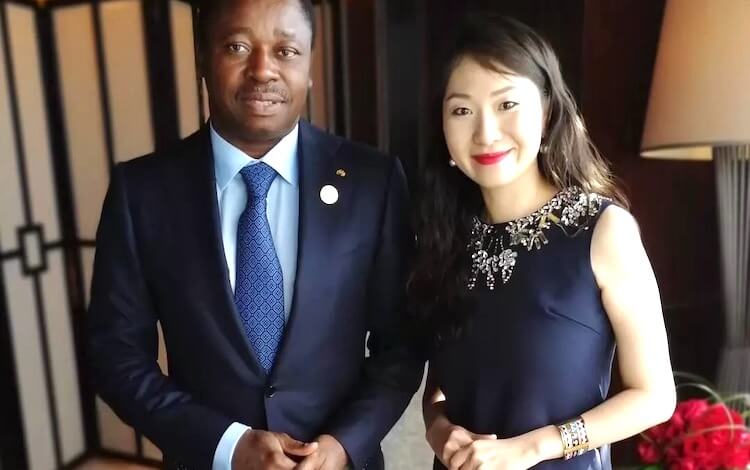 Helen with the president of Togo, Faure Gnassingbé
---
For her work driving economic development in Africa, first through her clothing business and then her Made In Africa initiative, where she worked with African governments to boost industry and create jobs, Helen was named a 2015 Young Global Leader by the World Economic Forum.
Helen received the 2015 African Business Icon Award and was awarded Officer of the National Order of Lion of Senegal in 2016. Before moving on from her Africa-based businesses, she was named among Bloomberg's 50 people who shaped the 2018 in an unexpected way.
Today, she serves as the United Nations Industrial Development Organization (UNIDO) Goodwill Ambassador for industrialization in Africa.
But in her chief role heading up Binance's Blockchain Charity Foundation, Helen is now looking beyond the borders of Africa; working to support the UN's Sustainable Development Goals—poverty reduction, economic growth, reduced inequality—on a global scale.
---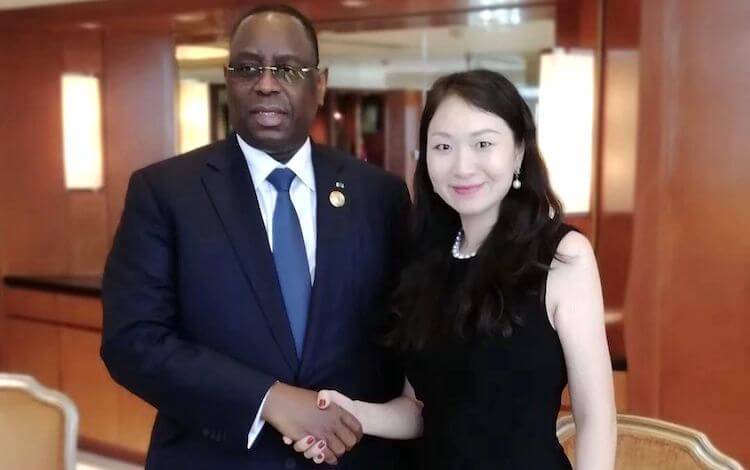 Helen Hai with the president of Senegal, Macky Sall
---
Blockchain Queen
The differentiator is blockchain. Rather than giving to the Binance charity itself, a blockchain donation system means you can give more directly to the beneficiaries—to a hungry child or a project for disaster victims in Uganda—without the need for an intermediary.
Because of blockchain, the charity charges no administration fee. Your crypto-donation goes direct to the project you give to and every transaction is fully traceable—you can see where your money goes.
With bitcoin crashes and crypto-scams like OneCoin, cryptocurrency has received some bad press. For Helen though, cryptocurrency is simply a vehicle to promote blockchain. It's an important incentive for the use of blockchain, she says, but blockchain is the technology that she believes in.
"We've built the idea that our technology should work for people; it's not just about making people rich," Helen explains.
"For the past 20 years, the internet has allowed for the free transfer of information—a young girl in Africa can know what is happening a thousand miles away because of the internet.
"Now, and over the next 10 years, blockchain will allow for the free transfer of value."
---
The BusinessBecause Big Interview series showcases the thoughts and lives of some of the world's leading business figures.
Related Content: