You might think that, without an undergraduate degree, your chances of successfully applying to pursue an Executive MBA are slim. You'd be wrong.
Marjorie Diebolt, head of recruitment for executive programs at Emlyon Business School, explains that there are usually five-to-10 students out of 80-to-100 in the Executive MBA program at the school without an undergraduate degree. "It's quite common," she says.
Candidates who apply tend to have strong real-time work experience behind them, and are looking to underline that with business theory. Students without an undergraduate degree integrate well into the program, Marjorie says—after admission it's often hard to separate them from the degree-holding students.
Qualifications are always useful and, in the world of business, an Executive MBA consolidates business knowledge, expands your network, and broadens your perspective beyond your current industry.
If you can ultimately prove your skillset––whether through the running of your own business or working in industry for a number of years––then you are a viable candidate for an Executive MBA program, irrespective of educational background.
---
Applying

to an EMBA

without an undergraduate degree
The process for applying to business school is the same, regardless of your academic background. Either way, you need to provide details of your career path, your future objectives, recommendation letter, and an English test.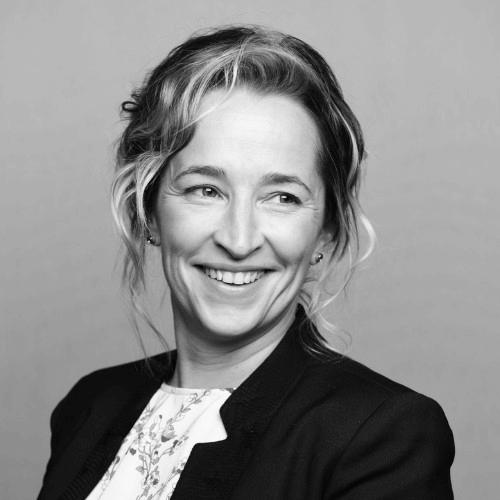 "For non-undergraduate degree candidates, we pay special attention to their writing ability and synthesis," Marjorie (pictured) adds. "After that, it's a standard face-to-face interview with a professor and alumni, who will submit their final recommendations about the admission."
The final decision is based on the culmination of these things and a candidate's performance in the face-to-face interview. In reality, educational experience isn't the priority.
"If you're thinking about applying to business school, and are worried about the fact you don't have an undergraduate degree, just go for it," says Danny Jansen, an Executive MBA graduate from Nyenrode Business University.
"I wish I'd had the guts to do it earlier. It's really given me a boost and given me the confidence to take my career to the next level."
---
When is the right time for an EMBA?
Danny enrolled on the Executive MBA at Nyenrode Business University and was awarded the coveted title of Student of the Year for his class back in 2012. He came to the program with a few years of work experience under his belt and no undergraduate degree to speak of.
Before the EMBA, Danny worked in the container industry, rapidly rising through the ranks. But he reached a level of seniority where he found he couldn't progress further. His lack of qualifications was preventing him...
Register for free to continue reading