Jaehyun Kim already had a dream role with Samsung Electronics, the world's third largest tech company, when he decided to move into a new career.

A PHd graduate from South Korea's Seoul National University, Jaehyun—known by most as Hawk—wanted to take a step back from the semiconductor industry where he'd worked for 19 years.

Aiming to develop a broader understanding of society and combine his technical expertise with a solid business acumen, Hawk enrolled in the top-ranked Tsinghua-INSEAD Executive MBA (TIEMBA) program.

The experience inspired him to pivot into a new environment, social responsibility, and corporate governance (ESG) role. Now one year after graduation, he's working on improving the sustainable processes of one of the world's largest semiconductor firms: South Korean-based SK Hynix.
---
From Samsung to the Tsinghua-INSEAD EMBA
Leaving Samsung after almost two decades was no easy decision for Hawk. The semiconductor chips he was producing are hugely important—smartphones, laptops, game consoles and even electric cars all rely on them. But Hawk wanted to gain a broader perspective beyond his highly technical manufacturing role.
"I wanted to diversify my background to not just engineering, but also the other areas of society where business gives a much bigger perspective," he says.
Enrolling in an Executive MBA program would allow him to combine his substantial knowledge and experience with a generalist business degree. He'd also be able to share the experience with similarly experienced professionals.
Hawk decided to look abroad for a program. He'd lived previously in the US and felt Europe would offer a greater learning experience.
He was also particularly interested in China. Living in South Korea he'd become well aware of the country's influence in global business, China was also investing large amounts in the semiconductor industry at the time.
When Hawk discovered the TIEMBA, which is taught across China, France, Singapore, and the UAE—and delivered by two world-renowned institutions in Europe and Asia—he knew he'd found the right fit.
"I wanted a macroscopic viewpoint of the world, so that was one of the main motivations to study in the TIEMBA," he adds.
---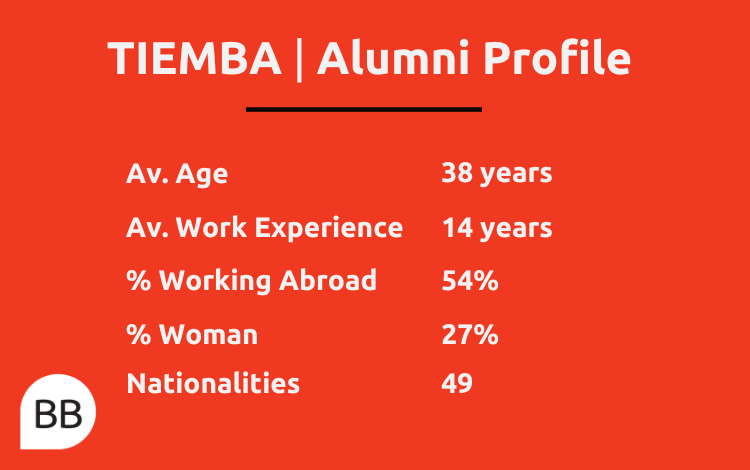 ---
The Tsinghua-INSEAD EMBA experience
While many of the TIEMBA's travel opportunities were disrupted due to the Coronavirus pandemic, Hawk still gained valuable experience during a trip to Dubai. There, he visited companies, met with entrepreneurs, and even interacted with members of the government; all while taking in the local culture.
"That was my first time visiting [the UAE], and the program manager arranged all kinds of visits and trips," he says. "That experience meant I could get an insight into everything happening in the city and the country."
Hawk explains that he was also able to broaden his cultural understanding inside the classroom. The TIEMBA cohort is a diverse mixture—the class of 2022 comprises 54 different nationalities—and students hail from a variety of different professional backgrounds. Each student also has an average of 13 years of work experience.
"When we had the chance to discuss different topics in class, I thought: 'they have such different perspectives to me,' so I learned a lot from their knowledge and experience," Hawk says.
During class he was able to study a variety of core modules covering business fundamentals like accounting, finance, management, marketing, and strategy. The TIEMBA core curriculum also covers broad subjects like business and society, and international political analysis.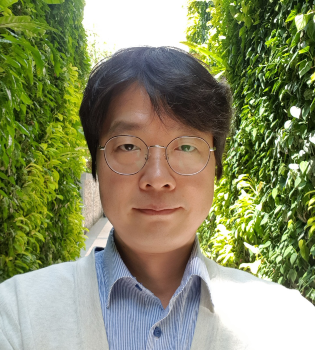 "I learned a lot of basic and important concepts," Hawk explains. Faculty also made efforts to give real-world examples where possible, which helped him develop his broader understanding of society, he adds.
TIEMBA students can choose among a variety of elective modules where they get the chance to deep dive into cutting-edge topics including social entrepreneurship, blue ocean strategy, and advanced corporate finance.
It was during the elective period that Hawk first encountered ESG, a concept which is entwined with the growing movement away from profit as the sole purpose of business, with a renewed focus on business as a force for good. He'd later channel this newfound interest in his career after graduation.
---
Launching an ESG career with SK Hynix
When Hawk began considering his post-EMBA career options, he originally planned to pivot into an entirely new industry such as consulting or finance.
But when SK Hynix approached offering a role that would combine his engineering and business expertise with a focus on ESG, he felt it would be a good area to channel what he'd learned during the program.
"If we can develop technology for society, it can solve a lot of problems that human beings face," he says.
The role requires Hawk to implement many of his previous engineering skills in manufacturing, while also assessing manufacturing processes and product development through an ESG lens.
His primary goals are reducing carbon and electricity usage at both SK Hynix and the chemical suppliers the company relies on for chipmaking.
"I used to develop technology based on company targets, improved performance, or cost saving. Now I develop while thinking about the environment, social, and governmental responsibility as well," he explains.
"My previous background gave me the energy and ability to change the technology, but after the TIEMBA I realised what would be the right direction to align that energy, and develop technology for the world."
Related Content: