Abhishek Srivastava grew up in northern India, in a single room apartment with his parents and sister. Memories from his upbringing formed his entrepreneurial vision and a desire to launch a career with impact, which eventually led him to the MBA at China Europe International Business School (CEIBS).

He remembers cycling home from school and seeing the same old man struggling to pull his cart each day. He recalls the hardship and poverty present in rural India when visiting his Aunt's house.

He also saw his mother, a primary teacher, go to the school in the morning, return home for an hour, then go back out to train a group of teachers. She'd then come back to up to 25 students waiting for tuition at their home.

Abhishek says he knew about the importance of hard work and money from the beginning. He was taught to never take things for granted. That mentality is why he wants to use his MBA to launch a career with impact, and help others.

"Right now, in India, if I paid $10 for potatoes, the farmer gets 50 cents. This craziness has to go," he says.
---
The route to the MBA
Abhishek participated in a tech fest in Bombay, called Inspire India, during the third year of his mechanical engineering undergraduate degree at the Vellore Institute of Technology.
Together with his best friend, their agriculture plan placed in the top eight business ideas at the festival.
Their reward was a mentor; a young guy working with farmers in rural India. Abhishek and his friend built a small business model and became attached to the idea—it was the plan, Abhishek says, to launch the business once they'd finished studying.
Abhishek's next step was a master's abroad. One of his friends encouraged him to apply to the Ecole Polytechnique in France, but he wasn't convinced.
"I applied last at the last moment and forgot about it, then I joined a company in Chennai."
After one-and-a-half months, and frustrated with his job, Abhishek checked his email, and found an acceptance message from the school.
He entered the second year of a master's of renewable energy science and technology, with 80% of his tuition fees waived—he received a full scholarship two weeks in.
A research internship during the degree, though, confirmed for Abhishek that he wanted to be working full-time on the application of technology, and how it changes people's lives.
---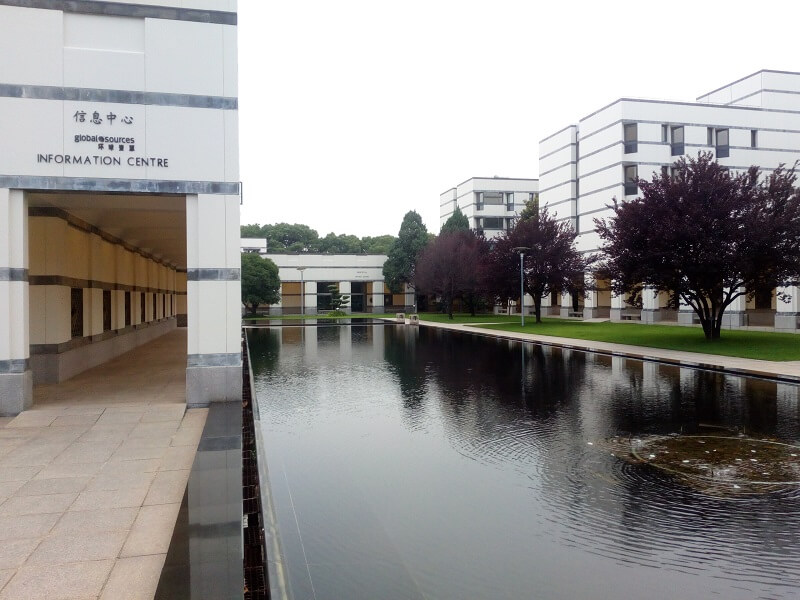 ---
Becoming an entrepreneur
He returned to India and set up the business with his friend, who had just left Deloitte Bangalore. After speaking to a lot of farmers many signed up to their initiative, but in the end very few turned up.
"They've been doing what they do for generations," Abhishek explains, "then these youngsters come in and say, 'oh do this, and you'll see a better return in six months, or a year.
"In hindsight, we should have realized that providing an instant benefit to the farmers, getting them better prices for their produce and easier access to market, would have been better than working on behavioral aspects."
The idea was shut down. Abhishek's friend went to study an MBA, and he moved to Delhi, to work for a social enterprise working on renewable energy projects.
The first day he stepped into that office he knew he needed more business skills. That's when an MBA beckoned, and a move to China.
---
Why an MBA in China?
When he was searching for MBA degrees, another friend, Vishnu, was one year ahead of Abhishek in the process. He had applied to CEIBS and encouraged Abhishek to do the same.
As well as CEIBS' top five ranking in the Financial Times' Global MBA list, Abhishek was keen to explore the dynamics of agriculture and land in China, and the lessons he could then bring back to India.
"Land ownership is almost the same between China and India, but China's efficiency is about two times that of India, and farmers earn about three times as much in China. I was intrigued."
It opened his eyes as an Indian, he adds. You can't get to know China from the outside, so you have to go there to explore it, and see how it really is.
---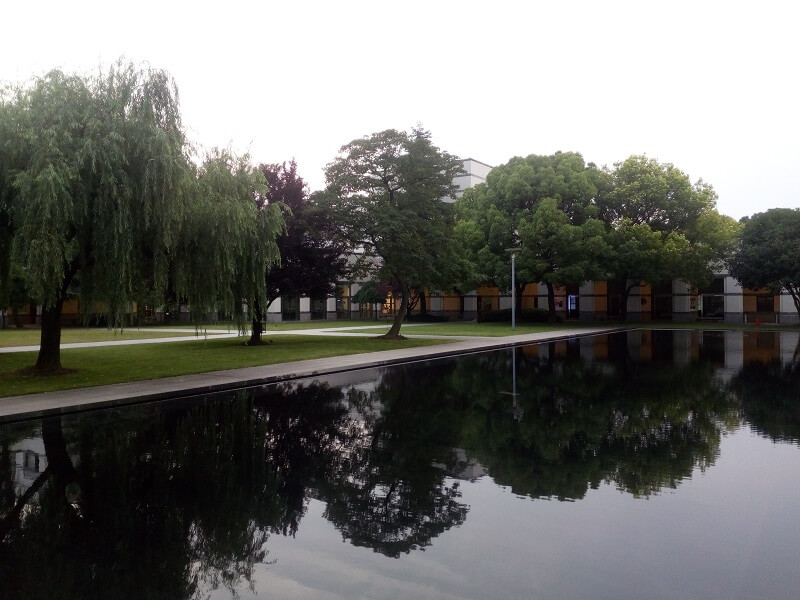 ---
How to make the most of an MBA
Have a game plan before you arrive, Abhishek says. It's also important to talk to a lot of people, to really get to understand the school you're applying to.
"I wanted to focus on my club, as I wanted to work in e-commerce or agritech, and my academics, as well as pushing for scholarships. I also wanted to go on exchange to INSEAD, which I got in the end."
There's also a mentorship program at CEIBS, and Abhishek encourages students to push themselves out of their comfort zone.
"There were a lot of Indian mentors, but I chose a Chinese mentor. She helped me a lot in terms of exploring and making connections to people working in the rural areas of China."
After an e-commerce internship in summer 2019, Abhishek joined INSEAD for his MBA exchange—he graduated earlier in 2020.
His plan, he explains, is to work in e-commerce or agritech, and to work towards a successful career where he can have a real impact. He says he's seen the impact technology has on lives through working in renewables and wants to eventually do the same for farmers in his native India.
"I've seen kids who were used to going to sleep at 7pm because they have nothing to do. With electricity, they could study until 10pm or have their evening time to play—these are the small things that we take for granted."
Related Content: