Love him or hate him, Trump's presidency is a fascinating leadership case study. Over the last four years, he's seen huge staff turnover, has turned Twitter into the presidential mouthpiece, and consistently boasted about his business acumen—despite multiple bankruptcies and fraud.
Trump attended Wharton in 1968 and studied economics, a fact that he publicly name-dropped 52 times between June 2015 and 2018, according to the Daily Pennsylvanian. And in his own words, he's "a genius, and a very stable genius at that".
But top leadership professors disagree. Here's what they'd teach Trump if he was their student.
---
1. There's a difference between showmanship and leadership
There's a difference between someone who can emerge as a leader and also act as one. Trump encapsulates that, thinks Urszula Lagowska, assistant professor of management and leadership at NEOMA business school.
Divisive as he is, Trump is an undeniably skilled entertainer. From his argumentative debating style to his U-turns on foreign policy—threatening Kim Jong Un with 'fire and fury' then meeting him ceremoniously to pursue a peaceful resolution—the ex-reality TV star knows how to put on a show and engage his following.
A charismatic streak can be powerful. After all, you can't be a leader without followers. "Trump has strengths in the way he is able to energize his public," says Urszula. "He speaks to a certain group of Americans who keep supporting him through his mandate. That's pretty impressive."
But the skills that have helped him into power may not help him stay in power. "Leaders, especially in politics, are often constrained by rules and regulations," Urszula adds. "If you're not knowledgeable about this, you may not be able to deliver on all of your promises."
Trump has also said that he likes to be unpredictable, which for Urszula is alarming. Without a clear common goal or set of values, how is anyone meant to carry out a leader's vision?
---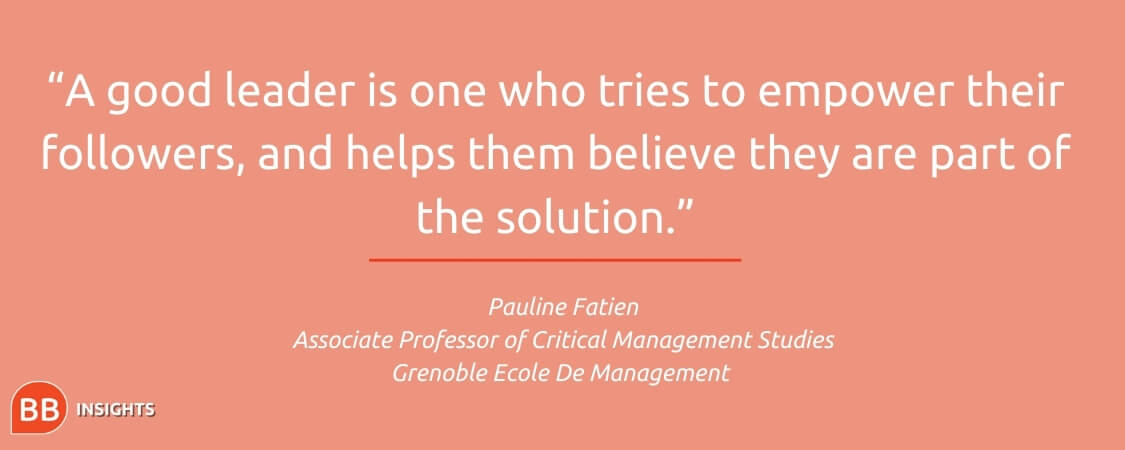 ---
2. Lose the ego
Trump's history as an entertainer underlines the idea that he pursued the presidency for the limelight. That attitude doesn't make for a great leader.
"I'd teach Trump the idea of humble leadership," Urszula says. Recognize your limitations, rely on the advice of others, and give credit where credit is due.
"One thing that is prevalent in the discourse of leadership is the idea of a leader as a savior," adds Pauline Fatien, an associate professor in critical management studies at the Grenoble Ecole De Management. "Especially in a time of crisis, we see leaders as the heroes with the answers."
Relying on this idea can be problematic. Urszula says that there were issues with previous administrations ignoring certain groups, and Trump was able to tap into their legitimate concerns effectively.
But, as Pauline points out, "he then uses this framework to construct danger—for example with his rhetoric that foreigners are dangerous." This rhetoric has increasingly polarized America, especially along the lines of race.
Pauline explains that, though it may serve your ego to go along with the leader as savior, this ultimately misleads Trump's followers with the idea that there are simple answers to complex problems. They are reliant on him to provide the solutions.
"A good leader is one who tries to empower their followers and helps them believe they are part of the solution," says Pauline.
---