The idea behind intrapreneurship is a simple one: employees are given resources and time to act as if they're entrepreneurs, from inside their company.

Intrapreneurs might be responsible for launching a new product, brand, or department, or simply using existing company resources in different and innovative ways.

Intrapreneurship projects aim to make established organizations perform more like startups, which are typically more agile thanks to less bureaucracy and fewer people making decisions.

But does the principle of intrapreneurship actually work, and what does it take to be an intrapreneur?
---
What is an intrapreneur?
The term 'intrapreneur' was actually coined in a 1978 white paper. The paper was penned by Gifford Pinchot III, who founded the innovation consulting firm, Pinchot & Company, along with his wife and co-founder, Elizabeth Pinchot.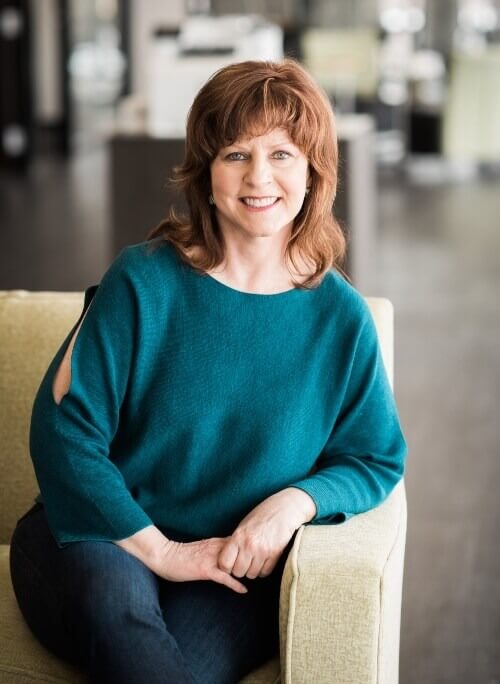 Since then, the concept has sparked some noteworthy innovations, from Facebook's 'like button,' which emerged from a coding competition called a hack-a-thon, to Sony's PlayStation console, which was developed after an engineer came up with a way to make his daughter's Nintendo console more powerful and user-friendly.
But according to Karin O'Connor (right), clinical assistant professor of innovation and entrepreneurship at Northwestern University's Kellogg School of Management, intrapreneurship doesn't have to be as dramatic as launching a new product or department.
"I think coming up with a new idea, leveraging assets and resources in new ways, or opening up new market opportunities, are all examples of intrapreneurship," she says. An intrapreneur is the person who makes this happen.
Since the development of lean startup methodology in the 2010s, more intrapreneurs have been emerging, Karin observes. Because the lean startup process is all about launching new projects in a low-cost and experimental way, companies do not need to make large investments to see results.
"You can build a minimal viable product (MVP) cheap and fast, and I think that works really well inside a company," Karin reflects.
---
Intrapreneurs vs entrepreneurs
Not every expert thinks that 'intrapreneurship' is a useful term.
"An intrapreneur is supposedly someone who works for [themself], but also works for someone else—I don't see the two concepts being joined, they're mutually exclusive in my opinion," comments Tom Åstebro, professor of economics and decision sciences at HEC Paris.
"What sets entrepreneurs apart is their taste for autonomy and independence. Those preferences are anathema to working in large companies," he adds.
Alongside his teaching work, Tom (right) co-directs the entrepreneurship track offered by the HEC Paris MBA program, and also acts as academic lead for the Creative Destruction Lab—an accelerator program for tech-based startups—at its Paris location.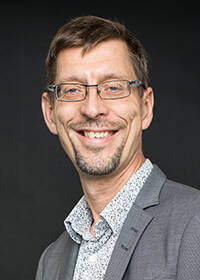 Tom has daily interactions with entrepreneurs and thinks it's unlikely that larger organizations can convert would-be entrepreneurs into intrapreneurs. Despite efforts by large organizations to offer greater autonomy and independence to employees, the work environment will never come close to mimicking a startup.
"I think these changes have limited effect. A lot of your work will still be about following the organization's objectives, and you don't have the autonomy and flexibility that entrepreneurship gives you," he says.
Although Karin from Kellogg believes that intrapreneurship is a useful concept, she's also quick to point out that intrapreneurs do have different characteristics than their entrepreneurial counterparts.
"I'm not sure it's the same personality," she reflects. "I doubt people are choosing to go into a large company thinking they're going to be an intrapreneur.
"It's more likely that people who've worked there for a while and know the organization have the support to play around with new ideas."
This insider knowledge of their organization is a must-have for successful intrapreneurs. But they need to move more cautiously than entrepreneurs to maintain strong relationships within their company. This means knowing when to be assertive, and when to be diplomatic, so emotional intelligence is crucial.
---
Examples of intrapreneurship
Do intrapreneurship initiatives actually get results? Tom from HEC Paris thinks that these projects have fairly limited outcomes.
Even Google's famous 20% Project—an initiative that allowed employees to work one day a week on their personal projects to inspire innovation—was only leveraged by about 10% of staff by 2015.
According to former Google executive, Marissa Mayer, employees aren't really given the time they need to work on these projects, and would need to give up their personal time with no compensation.
---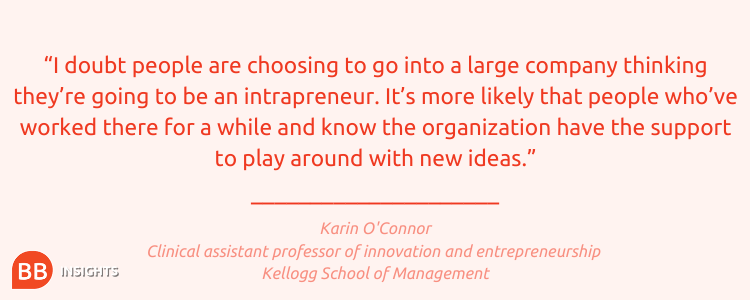 ---
Karin has seen more promising examples of intrapreneurship. One program she works with is offered by health and safety tech giant, UL. The organization takes high potential employees on regular retreats, during which they come up with new ideas for the organization. The team is then allocated a budget and some time to work on the idea in their day-to-day job.
Another example she has seen is an innovation competition at Molex, an electronics manufacturer. The firm runs a company-wide intrapreneurship contest that invites anyone to submit an idea. "Entrants were leveraging tech that they already worked with inside the company and figuring out how else it could be used," Karin explains. Competition winners got the chance to work on their idea for a full year. A powerful incentive for employees who crave autonomy.
Karin believes there are two main obstacles to initiatives like these being successful. The first is managing expectations.
"Sometimes companies expect results that are too big and too fast," Karin explains. "Even the best startups take a long time to get where they are."
The fact that company success is still largely measured in terms of profit and loss is a second important barrier, she adds. Even a potentially groundbreaking idea can be shunned by teams if it isn't going to be profitable right away.
"Instead, companies need to view these ideas as standalone entities—and as an investment," Karin says. They don't have to be resource intensive.
"I think it's a great opportunity for companies. It's good for them to see their infrastructure tested and used in new ways—it's kind of like flexing muscles."
---
Next Read:
Will Working From Home Damage Innovation?
---
BB Insights explores the latest research and trends from the business school classroom, drawing on the expertise of world-leading professors to inspire and inform current and future leaders