Businesses are more invested in being ethical & sustainable than ever before: 95% of S&P 500 companies now have an ESG strategy.

With millennials and gen-z pushing brands to do more for the communities they serve, business leaders need to set up their organizations to meet the demands of the modern consumer. That means putting ESG at the heart of their business and, for long-term success, hiring sustainability experts that will help turn their organizations greener and more socially conscious.

But what is ESG?

To find out, BusinessBecause caught up with Haley Beer and Hugh Wilson, two corporate sustainability and social impact experts from Warwick Business School (WBS).
---
What does ESG stand for?
ESG stands for Environmental, Social and Governance. It refers to an organization's governance structures, management practices and performance around its social and environmental impacts. An ESG performance assessment is a kind of social credit score based on how well the organisation tracks and optimizes the effects its business has on employees, customers, wider communities and the natural environment.
Originally used in finance by socially conscious investors, ESG has come to be used more widely in the business world to determine a firm's commitment to making positive social and environmental change.
Environmental considerations include a company's energy use, waste disposal, toxic emissions, and natural resource conservation.
Social elements include a company's supply chains, volunteering initiatives, contributions to the local community, and working conditions.
Finally, governance refers to a company's overall transparency, democratic decision-making, representation of environmental and social stakeholders, and its management of potential conflicts of interest.
From March 2022, WBS will be integrating ESG across all eight required modules of their three MBA programs: full-time, executive, and distance learning.
Hugh and Haley teach the integration of environmental and social outcomes into business strategy on an equal footing with financial outcomes. This three-pronged approach to management is called the 'triple bottom line.'
"We are teaching the triple bottom line as an integrated thing, the idea that a firm should look after social, environmental, and economic aspects all at the same time," Hugh explains.
---

---
Why is ESG important?
Businesses have realized that developing a strategy around this triple bottom line and embedding ESG targets into operations actually creates value.
"We put the emphasis on this being about opportunity, not just morality," Hugh (pictured below) explains. "If you don't address the corporate culture, and endeavor to put social and environmental purpose at the heart of that culture, paradoxically, you won't actually get the effects you want, including the financial ones."
Hugh gives the example of Neste, a Finnish renewable oil company that launched the world's largest renewable diesel plant in 2010, using vegetable oil as fuel.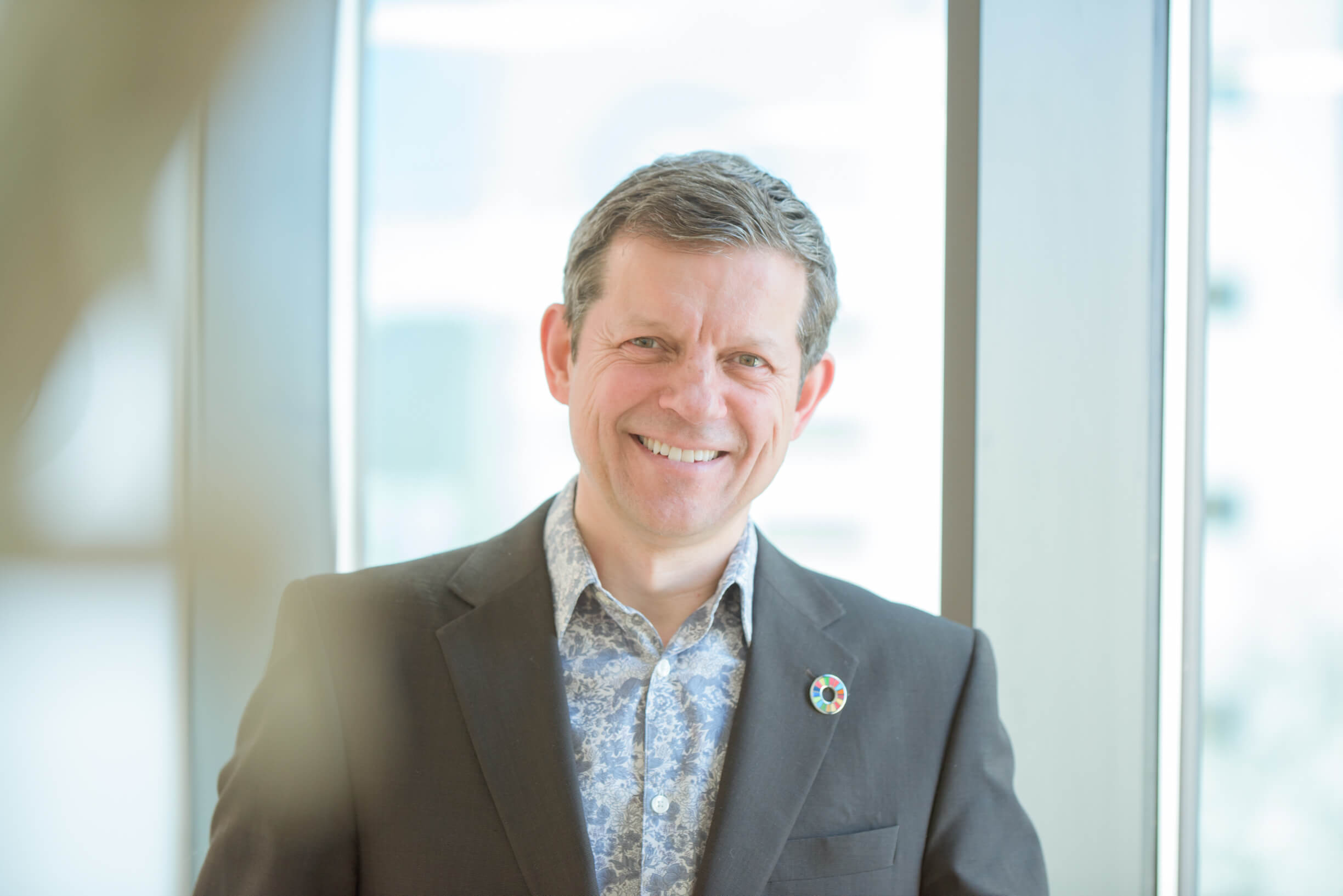 Its market capitalization, which refers to how much a company is worth according to the stock market, rose from $2 billion to $36 billion in 10 years, during which period oil and gas giant Shell's share price actually went down.
"This sense of purpose and fresh way of viewing the world enables the financial result," Hugh says. He explains that when companies follow social pressures towards becoming more sustainable and socially conscious, they're rewarded for it with happier employees and more engaged customers.
As Haley puts it, "businesses don't need to be convinced of the need for sustainability." Rather, they want detailed and in-depth information about how it's done and how they can make it work for them.
That's good news for business school grads well-versed in ESG, who can bring that relevant expertise to companies seeking sustainability-oriented leaders across the entire organization.
"Firms want sustainability specialists to develop a sustainability strategy, and to hold that strategy together across the firm. But they also want every manager to be able to play their part," Hugh explains.
Whatever business function you enter, you'll be able, and encouraged, to apply your ESG knowledge.
---

---
Can business school help you become an ESG leader?
As companies rethink their environmental and social impact, business schools have an important part to play in creating the leaders prepared to support these changes. "Universities are part of the puzzle," Haley (pictured below) argues.
Students often realize the importance of ESG at business school, and at WBS, Haley, Hugh, and their colleagues work towards opening students' minds to the idea of social impact and corporate sustainability careers.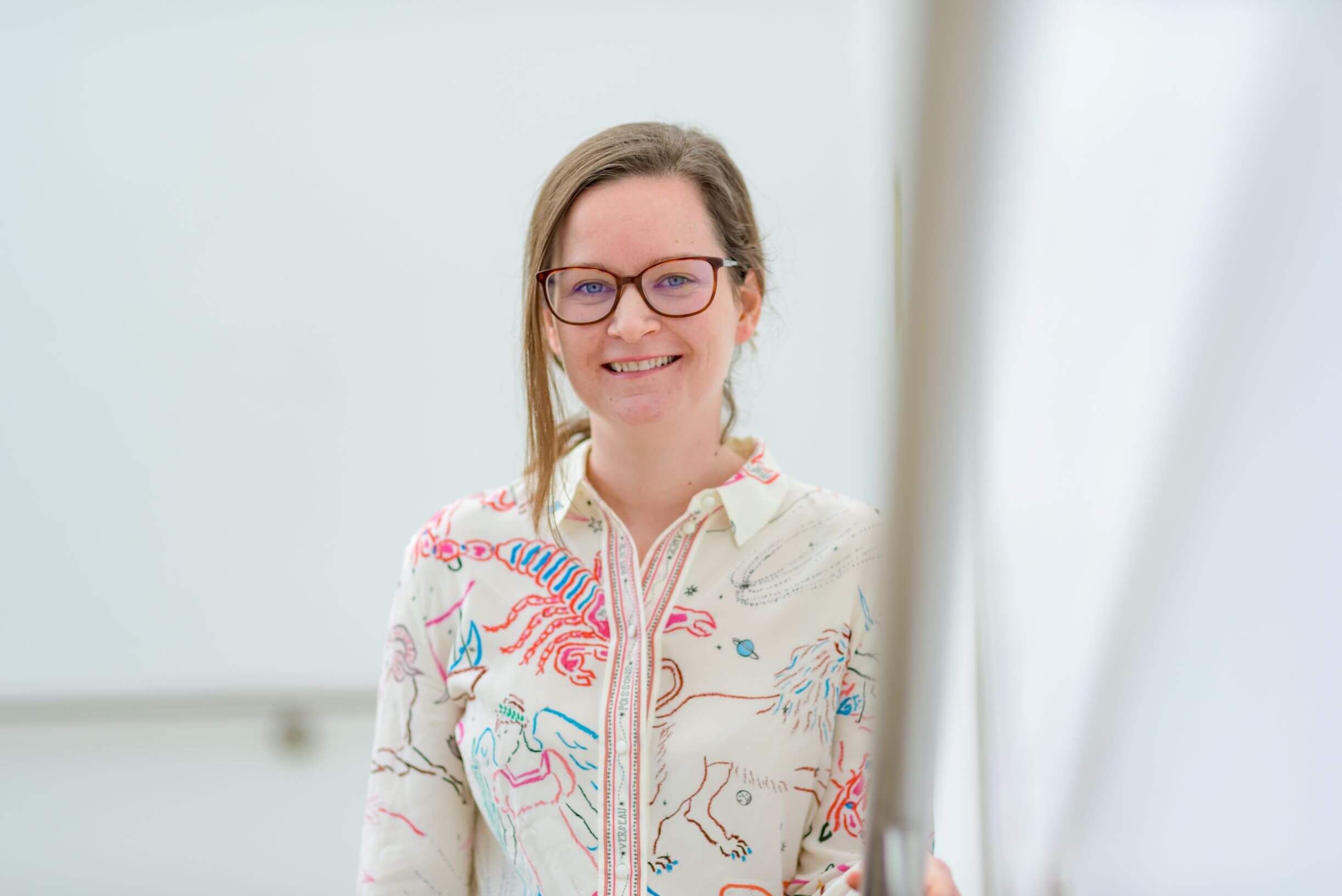 During one MBA module, students work on an operations management project, helping a real social enterprise with operational challenges.
"Systematically, every year, the feedback from the students is like, 'I just had no idea that social enterprise could make such a difference, I now want to go volunteer at one, I want to get involved, my company should be sponsoring some of this work,'" Haley says.
Experiences like these help students identify the types of purposeful jobs they'd like to pursue. "Increasingly, managers are coming to us and then going away freshly committed to transforming their own careers and maximizing the difference they make," Hugh adds. "It's very nice to see."
Warwick Business School has been recognized for its efforts to produce the responsible business leaders of tomorrow, having been named the number one business school for sustainability in the UK four years in a row by the Better World MBA Ranking.
By making sustainability and social impact an integral part of the curriculum, rather than an add-on, business schools like WBS can equip students with the ESG expertise required to bring about a more ethical and sustainable world.
Related Content: