Warwick Business School's (WBS) Global Online MBA, previously the Distance Learning MBA, is consistently one of the top Online MBAs in the world. In the Financial Times 2023 Online MBA rankings, it came second globally and first in the UK.
Online programs are an optimal way to accelerate your career, increase your business knowledge and leadership skills and maximize your board-level awareness without stepping out of work.
The Warwick Global Online MBA boasts a transformative experience, both professionally and personally. It prioritizes a balance between theory and practice and flexible 24/7 learning where students can slow down or take a break for up to two years. Participants attend two in-person residential weeks during the program, offering the opportunity to network face-to-face.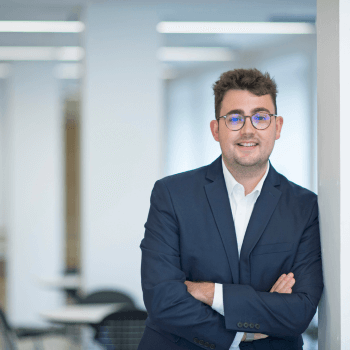 It has an innovative, interactive teaching model enabling students—who come from 105 countries—to discuss issues and engage in real-time lectures. They can test their knowledge, watch recorded sessions, and access teaching materials as well as support from WBS's team.
Graduates from the program and have gone on to work at several top companies, including Amazon, EY, JP Morgan, and KPMG, and see significant increases in salary. Graduates' salary see an average increase of 33% with an average salary of $194,903, three years after graduation according to the Financial Times.
So, how can you have the best chance of successfully applying to the WBS Global Online MBA?
BusinessBecause caught up with Alex (pictured) Harman, Recruitment Manager at WBS, to learn how to ace your application.
---
What do you look for in Global Online MBA applicants?
At WBS, we look for individuals who demonstrate real, tangible leadership and inspire those who work with them. We are looking to develop the next generation of changemakers, who will impact not only their businesses but society as a whole.
A changemaker will challenge the status quo and show that they are able to think creatively, demonstrating entrepreneurial spirit both inside and outside work.
---
How far in advance should applicants start preparing for the WBS Global Online MBA application?
Typically, applications are open 10-12 months before the course start date. We would encourage applicants to apply as soon as possible, to give themselves time to plan accordingly before starting their course—for example, having conversations with employers or organizing any financial matters and visa requirements.
We also encourage all potential applicants to reach out to us to arrange a 1-2-1 consultation by contacting WarwickMBA@wbs.ac.uk, so we can provide guidance and support on what to expect during the application process, and ensure the Global Online MBA program is the right course for them.
---

---
What is the biggest mistake you can make in an MBA application?
Applicants should make sure they are focusing on their responsibilities and impact—some people talk about group projects or activities and do not necessarily go into detail on the individual value they added, which should be the focus of their application to give a true reflection of their own experience and expertise.
---
What is your top tip for the application process?
The core values of WBS are curiosity, openness, restlessness, and excellence. A top tip would be that, throughout their essay and interview, applicants should connect their experience (professional or personal) to these competencies, demonstrating that they are a true changemaker.
---
How can candidates increase their chances at landing a scholarship?
We have recently expanded the scope of our scholarship categories, going from three to seven to increase accessibility and maximize the opportunity for a wide range of candidates to apply for a scholarship.
I would encourage candidates to read through the detail of all our scholarship categories and find one they relate to best. They should then tailor their scholarship essay to show why this category exemplifies their experience and expertise to date, as well as their ambitions for the future as a potential WBS ambassador for the category.
---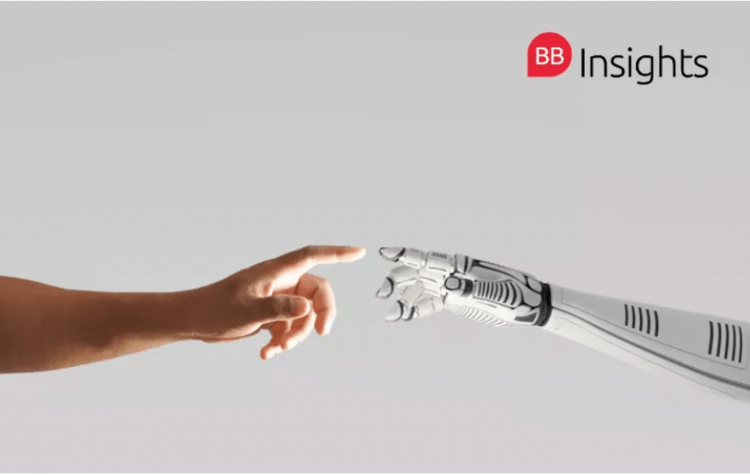 ---
What questions should candidates expect in their admission interview?
Candidates should expect to talk about their leadership experience and strategic projects (with a focus on how they made an impact and added value), as well as expanding on their application essays by talking about their motivations for applying for an MBA and their future ambitions.
They should talk about how their experience demonstrates the values of a changemaker—for example, problem-solving, creative thinking and their ability to challenge the norm and drive a strategic vision.
---
Tell us one thing about the application process at WBS Global Online MBA that most people wouldn't know?
Once you submit your application, within 48 hours you will be contacted and allocated a personal recruitment coordinator to support you throughout your application process.
The process itself is designed to offer candidates support and guidance to get the best out of them and maximize the impact of their application.
Related Content: