Co-opetition is the process of collaborating with a competitor within your industry. As a business strategy, co-opetition might seem counterproductive. Why would you want to help your competition succeed?

But co-opetition is a widely used strategy. That screen on your new iPhone was made by Samsung.

Your covid vaccine was likely developed by pharmaceutical firms working in partnership. Even your Netflix subscription exists because it's hosted on Amazon Web Services.

Co-opetition is practiced within many industries and, across the globe, collaborating competitors are combining their technology, logistical capabilities, and intellectual property.

This allows companies to foster innovation in business and create innovative new products and services, benefiting themselves and the industries in which they operate.
---
Co-opetition Examples | Apple, Samsung, Sony & more
There are various reasons why competitors choose to collaborate. Using another company's technology has the potential to improve your product; their supply chain may offer a quicker route to market; and combining your research may also avoid unnecessary duplication of efforts.
Creating new products or improving what's already available is often the driving force behind co-opetition, explains Timothy Wawn, entrepreneurship and management professor at Nazarbayev University Graduate School of Business in Kazakhstan.
"Innovation is one of the key reasons why competitors may cooperate," he adds.
In the case of Apple and Samsung, their OLED screen partnership has allowed Apple to innovate by using better components in the iPhone than it otherwise had access to. The collaboration means Apple can offer its customers a better product, while Samsung takes a cut of the profits.
Co-opetition can also streamline the process of business innovation. When Pfizer and BioNTech collaborated to create their mRNA covid vaccine, co-opetition reduced the risk, cost, and amount of time it took to develop the jab.
"Protecting and advancing the company's interests is the objective and if cooperation with competitors can lead to superior products, greater customer satisfaction, and higher sales and profits, then it's in the company's interests," Timothy explains.
When successful, co-opetition can lead to innovation that expands an entire industry. In the early 2000's, Sony and Samsung entered into a partnership to combine Samsung's cutting-edge TFT technology with Sony's supply of LCD panels.
The 'S LCD' partnership took the quality of LCD TVs to new heights, increased the size of the market, and increased market share for both Samsung and Sony.
"Co-opetition can lift two or more entities and make it harder for other rivals to keep up," says Adam Brandenburger, JP Valles professor at the NYU Stern School of Business. "Each party to the agreement has a special sauce, and sharing puts everyone involved ahead of their common rivals."
---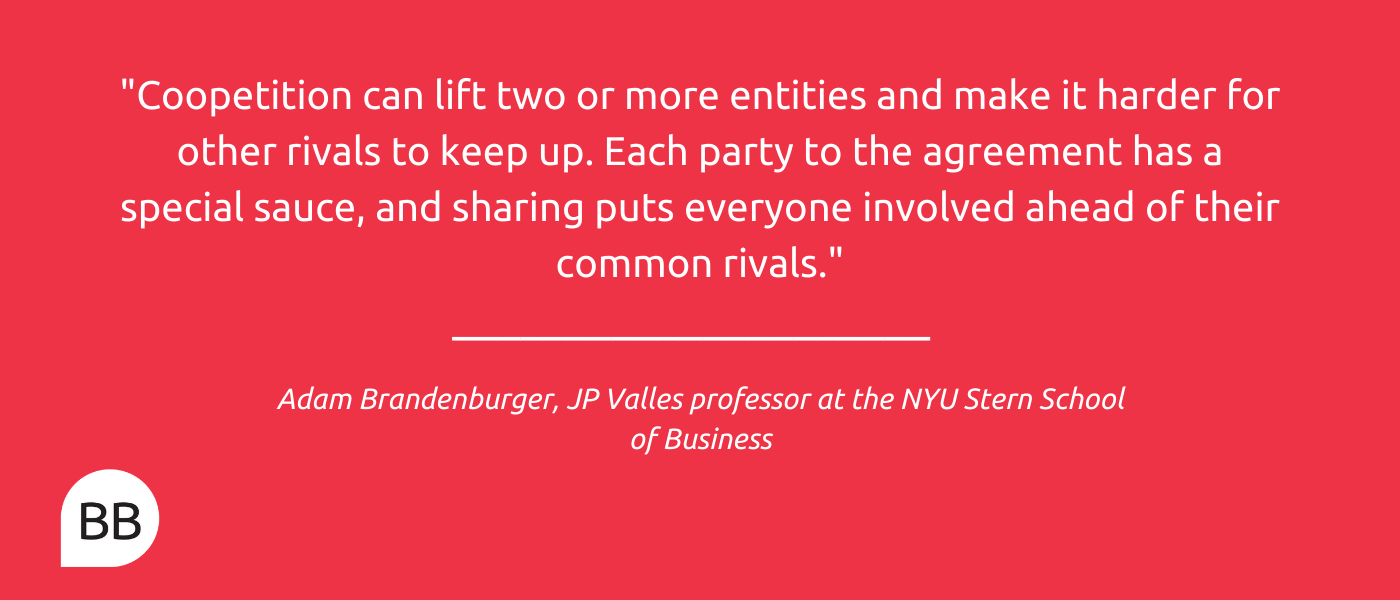 ---
Co-opetition challenges and how to overcome them
The competitive nature of business makes co-opetition tricky. The opportunity to collaborate and innovate can often be missed, botched, or clouded by disagreement.
Poor management can destroy a partnership before it even begins. If a manager can't see the benefits of collaboration and is unwilling to partner with a rival firm, this can lead to missed opportunities.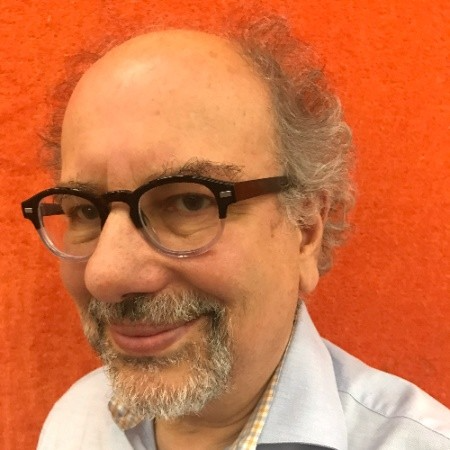 "If managers believe that others have to fail in order for them to succeed, it's hard to engage in any type of co-operation," says Barry Nalebuff (pictured), Milton Steinbach professor of management at Yale School of Management and co-author of an article on the rules of co-opetition with Adam Brandenburger from NYU Stern.
The dynamics of a partnership can also cause friction. Companies are used to having autonomy over their decisions and dictate their own strategies; this makes it difficult to establish one party as the leader.
There's also the fear of sharing valuable information with a competitor, and even those partnerships that achieve success can experience tension when deciding how to split their rewards.
Overcoming these issues can be difficult and often depends on who's in charge. "Leaders have to assign managers to the teams who are not stuck in the zero-sum mindset," says Barry.
It's also a good idea to establish clear rules for how the partnership will proceed before you start. This can include boundaries for sharing information, performance targets for the company in charge, and a clear system for dividing the profits.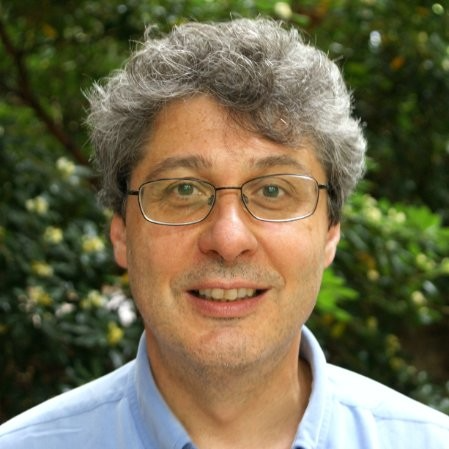 Above all, entering into the agreement with a spirit of cooperation is essential, says Chris Tucci (pictured), professor of digital strategy and innovation at Imperial College Business School.
"There needs to be a trustful relationship between the partnering firms," he says.
---
Co-opetition's potential | Innovative solutions to global issues
By sharing technologies, resources, and logistics, companies that do co-opetition well can launch new innovations on a larger scale than anything they could do on their own.
Through co-opetition, Pfizer and BioNTech created a vaccine with one of the highest efficacy rates.
Transform to Net Zero is a scheme involving companies like Microsoft, Unilever, Nike, and Danone. It aims to achieve net zero carbon emissions by 2050 through value chain innovation and sharing expertise with other organizations, including direct competitors.
"The founding companies of Transform to Net Zero may not be competitors, but as more companies join the initiative we'll be looking once again at co-opetition," says Adam from NYU Stern.
Co-opetition then could become a force for positive change as well as profit.
With an increasing need to collaborate to create innovative new solutions to the world's most pressing problems, more businesses will adopt the strategy of co-opetition.
---
Next Read:
The 5 Secrets To Crisis Leadership
---
BB Insights draws on the expertise of world-leading business school professors to cover the most important business topics of today.