After a turbulent period within the global business landscape, recovery is the goal on every business agenda and strong leadership is essential for achieving growth.

In overcoming unforeseen challenges such as the Covid pandemic, rising inflation, and political and economic turmoil caused by the Russia-Ukraine war, business leaders have had to quickly adapt and embrace uncertainty to find innovative ways to solve business problems.

Current and future business leaders alike can learn something by looking outside their organization, and country, to broaden their global business perspective.

We spoke to leadership professors from the Cranfield MBA at Cranfield School of Management to find out the leadership lessons that business leaders should take into their future career.
---
Leadership lesson one: respond quickly to crises
If there's one leadership lesson to be learned from the past few years, it's to expect the unexpected.
When crisis strikes, leading your team towards the 'new normal' can be challenging. It requires quick thinking, adaptability, and decisive action.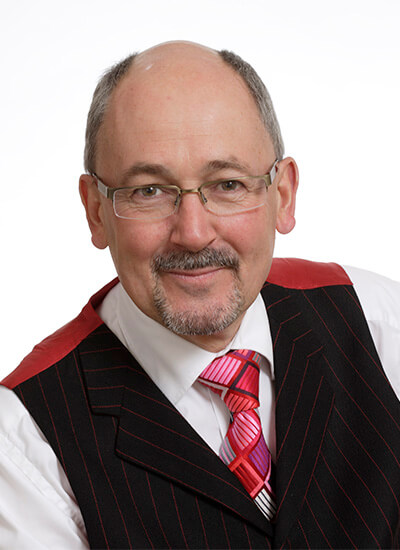 Stephen Carver (pictured right), lecturer in Project and Program Management and Crisis Communications at Cranfield, believes it's important to teach future business leaders how to deal with extreme change.
During the Cranfield MBA, students undergo a practice press conference where they're confronted by real journalists in a TV studio to answer questions about how they're dealing with a crisis. This helps business leaders learn how to protect the credibility of the business while ensuring employee wellbeing.
"The experience prepares students to deal with intense pressure, remain composed and be able to handle whatever is thrown at them," Stephen says.
In times of crisis and high-pressure moments, employees want a visionary, strong leader to look to, he adds.
Business leaders will need to stay calm, delegate tasks, and start honest conversations about the next steps that the business will be taking.
Students on the Cranfield MBA learn these skills in courses such as Challenges For Leaders: Managing People and Change.
"Strong leaders are often made in the middle of a crisis and shaped by how they respond to it," Stephen says.
---

---
Leadership lesson two: be adaptable to different cultures
Despite globalization having slowed down in the face of crisis, the business world remains vastly interconnected.
Being able to adapt to different cultures is crucial to expanding your business internationally. Understanding different markets could lead to more investment opportunities, outpacing competitors, and accessing international talent.
Having worked across the world in the US, Europe, and the Far East, Stephen explains how leadership styles across countries are hugely influenced by culture.
"If you're working globally, you have to tune into local cultures—you don't have to completely blend into this new culture but you should have the ability to reflect it and respect it," says Stephen.
Studying abroad and working alongside an international cohort offers the opportunity to learn about different cultures all at once. The Cranfield Full-Time MBA is typically comprised of 18 nationalities and after graduating students can continue to tap into the global alumni network in more than 171 countries.
"Because the US is such a big country, American organizations are often US-centric and could find themselves culturally clashing when working elsewhere in the world," Stephen says.
By joining a business school in the UK, and accessing the country's close connections with the rest of Europe, US business leaders will learn to tune into the subtleties of different cultures and become leaders who resonate across countries, he adds.
---
Leadership lesson three: Innovation is crucial to face the future business world
Facing unprecedented change means business leaders need to embrace innovative ways of thinking.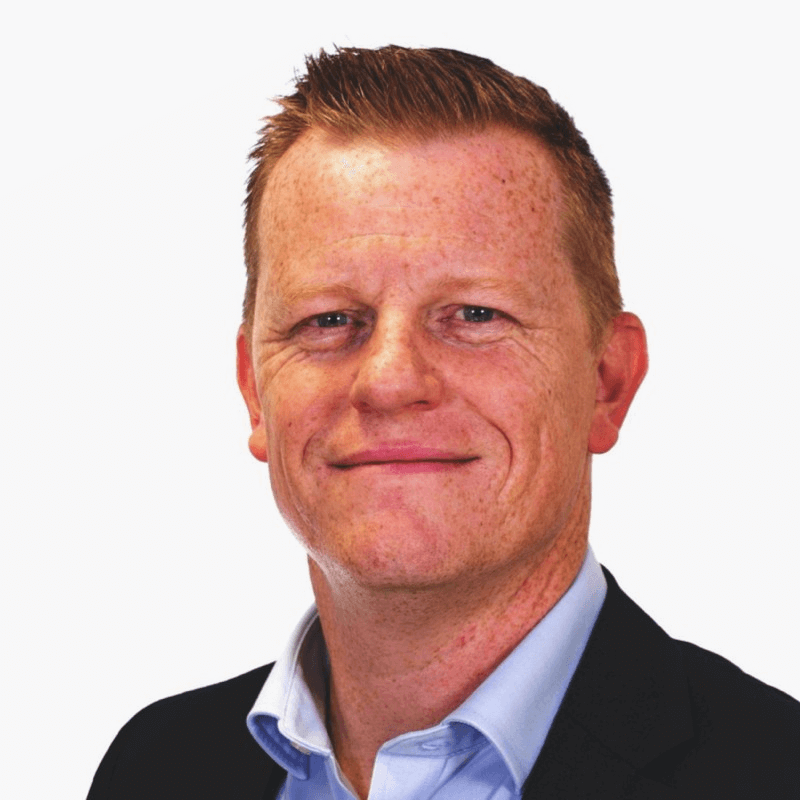 "Future leaders need to think in new, complex ways and embrace uncertainty, see different perspectives, and become creative problem solvers—it's about creating the environment in business where innovation can resolve problems and becomes embedded in the way the business works," says David Denyer (pictured right), professor of Leadership and Organizational Change on the Cranfield MBA.
Take James Dyson, for example, British inventor of the Dyson vacuum cleaner and billionaire entrepreneur. During the pandemic, Dyson designed a new ventilator in just 10 days after a call from the government.
During the Cranfield MBA, students are similarly pushed to develop their entrepreneurial mindset, and to test their innovative ways of thinking in a safe environment.
Experiences such as the Venture Capital Investment Competition and European Business Plan of the Year Competition put MBA students' innovation skills to the test as they compete with teams from the Europe's leading business schools.
Nick Jenkins, founder of the UK's first online greeting card retailer Moonpig.com, leveraged these experiences as his innovative idea was born when studying the Cranfield University MBA.
In bringing greeting cards to a digital audience and massively improving ease and convenience for the market, he grew the company to a revenue of over £40m and expanded to markets in the UK, Australia, and the US before selling the company for £120m.
---
Leadership lesson four: Business leaders need to understand how expectations are changing
In moving towards the future business landscape, there has been a shift in our expectations of leadership.
"Future leadership is about creating an environment for bottom-up change that is driven by a sense of purpose in the organization," David says.
In a landscape in which social issues are now business issues, leadership doesn't solely have to be from the individual but can be looked at across a team to see which skills can be used most effectively, David believes.
A typical cohort on the Cranfield MBA is comprised of just 60 students, who are encouraged to work together in smaller groups on consultancy projects and case studies in class to develop their team-working skills and delegate tasks.
"It's important we start to lead and collaborate across organizations to tackle these challenges."
Leaders must also work hard to build trust in their employees.
"Trust used to be something that was assumed if someone had worked their way up in a company, but it has become a lot more difficult to establish trust as a leader—people are now looking to leaders with a strong vision and end goal that they trust will work," says Stephen.
According to a recent PwC report, there is an increased demand for transparency from employers as more than half of workers value leadership transparency on areas such as the economy (60%), environmental issues (53%), and diversity and inclusion (54%).
"The business world is coming to the realization that heroes don't exist. Leaders need to do their best, do it in a transparent way, and show they are worthy of trust and then people will be willing to be led by them," Stephen concludes.
---
BB Insights draws on the expertise of world leading business school professors to cover the most important business topics of today.
---
Next Read: How Studying Abroad Helped Me Become A Global MBA Entrepreneur
Related Content: