If you're an aspiring accountant looking to land a role at a Big Four firm or within a multinational company's accountancy department; you should consider a Master in Accounting (MAcc).

A Master in Accounting gives you a solid foundation in the specialist skills required to be an accountant, as well as the strategic and problem-solving skills you'll need to succeed in the industry.

It can be a great way to kick off your career, but is a MAcc degree the right choice for you?
---
Who studies a Master in Accounting?
Masters in Accounting degrees are designed for people who have little or no experience with accounting concepts and want to build their knowledge. They're also for those aiming for top-level careers in the accounting industry.
If you're from a non-accounting background and are concerned about being out of place, you needn't worry. Many programs, such as Durham University Business School's MSc Accounting, are designed as conversion-type courses for graduates from across disciplines looking to pivot into the sector.
On the other hand, you might have some work experience under your belt already and be looking for a cohort that reflects that. The two-year Cambridge Master of Accounting at Cambridge Judge Business School boasts an average of 10 years' work experience among its class, though still with no prerequisite in terms of training or background.
Whether aimed at new grads or more seasoned professionals, most programs don't require an accounting qualification or graduate degree when applying.
---
What will you learn in a Master in Accounting?
The Master in Accounting curriculum covers accounting theory and practice, while emphasising essential management and leadership skills.
Core courses cover topics such as corporate governance, financial reporting, advanced management accounting, and research methods. Elective modules can be tailored to your specific interests and career goals, such as marketing and management.
For Ville Koikkalainen (pictured), a student at Aalto University School of Business in Espoo, Finland, the problem-solving skills he developed during his two-year MAcc degree have been invaluable.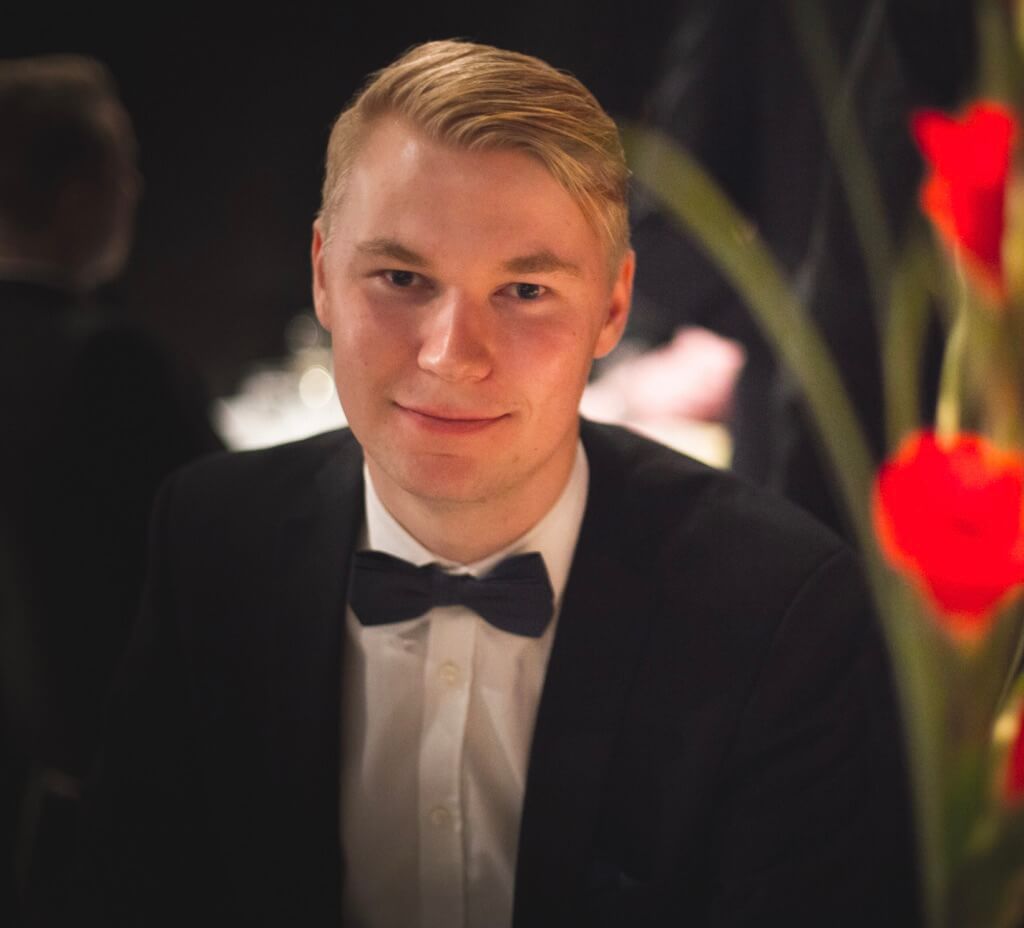 "I've also learned how to run a business, how to formulate strategies, how reporting principles can be significant in bringing up companies' environmental responsibilities, and how data analytics tools can help future financial decision making," he says.
Programs are assessed using a combination of examinations, group work, coursework, and presentations, with most culminating in a dissertation on a topic of your choice.
Many courses offer themselves as springboards for an accountancy career by preparing students for the Certified Public Accountancy (CPA) exam. This exam takes 16 hours to complete, but when you pass, you will have a globally recognized certificate allowing you to practice accounting.
Most US states require a minimum of 150 hours' course credit in order to become a licensed CPA, and time spent studying for a MAcc degree can count towards and even meet these requirements.
---
What are some popular accounting graduate jobs?
There's a wide range of job opportunities for MAcc grads. Those who already have experience in the industry can leverage their degree to land senior or executive-level jobs within their organizations, including top accounting firms like PwC, KPMG and Deloitte.
Those using the program as an initial springboard into the industry also have promising opportunities to enter those companies at more junior levels.
There's also the opportunity to land a role in a company's in-house accounting department. Top companies including Amazon and Microsoft have their own internal accounting teams.
---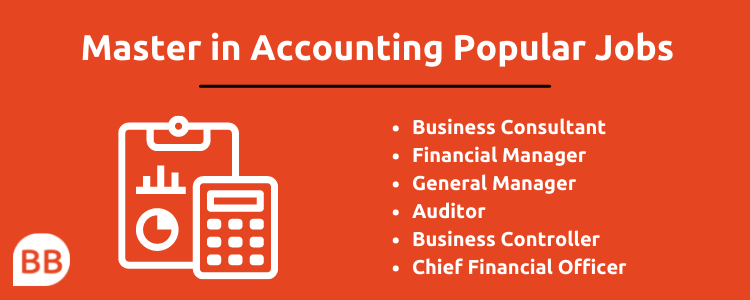 ---
How much do Master in Accounting graduates earn?
Master's in Accounting salaries can vary depending on where in the world you want to work but, with most roles predominantly highly-skilled, they are generally quite high.
In the UK, trainee Chartered Certified Accountants (CCA) can expect to start on salaries of around $35K, depending on factors like the location, industry, and size of the company they work for. More senior accountants can earn around $55k and, once relevant experience has been gathered, salaries of $138K and above are attainable.
In the US, the median salary for accountants and auditors sits at around $74K per year. Greater progression brings greater increases in salary, and with an additional qualification under their belts, Masters in Accounting graduates can expect to demand more. The top 10% of accountants in the US have earnings as high as $120K.
Recent graduates can expect strong to see return on their investment almost immediately. At Kogod School of Business in Washington DC, 60% of MSc accounting graduates earn salaries between $50K and $60K, while 40% have higher earnings.
---

They say that behind every great business is a great accountant. If that's your dream role, a Master in Accounting will help fast-track your career. Enrolling in a MAcc degree can unlock high salaries and can also help to prepare you for careers in a closely-adjacent industry such as consultancy.
However, if your main goal is simply to master the basic principles of accounting for use in more generalized business roles, a Master in Accounting may not be your best option. A more generalized program like an MBA or Master in Management can offer you accounting courses alongside a roster of other opportunities.

---
Read Next:
25 Best Accounting Firms To Work For