What do you do when you've got the job you want, but want to be better at it? PwC consultant Qing Wang decided to pursue a Master's in Finance.

While some professionals look to a master's degree as a launchpad into a new career, Qing Wang used the HKUST-NYU Stern Master of Science in Global Finance (MSGF) to increase her confidence in her current role as a senior manager at PwC.

The one-year, post-experience MSGF program is offered in collaboration between Hong Kong University of Science and Technology and New York University Stern School of Business.

The part-time program took Qing on a journey across the world, studying modules in Hong Kong, Shanghai, and New York.
---
Why a Master's in Finance?
China's growing emergence in the financial sector spurred Qing to pursue a Master's in Finance degree. She wanted to stay on top of industry knowledge and work better with clients in the finance industry.
"I wanted to learn about global finance in a systematic way," she says.
Based in Shanghai, Qing's role at PwC focuses on transfer pricing, an accounting practice which regulates the pricing of transactions within and between enterprises under common ownership. She also works on pricing consultancy with PwC clients. For her day-to-day work, a solid understanding of finance is a necessity.
The seven modules of the HKUST-NYU Stern MSGF program take students across the globe to experience financial expertise from global leaders in the field. This was important to Qing, who got to experience studying in New York without having to commit to studying in the city full-time.
---
---
The program's first module, based in Hong Kong, sees students learning about Global Macro and Asian Markets. By the third module in New York the course looks at Derivatives Markets and Fixed Income Instruments, while the fifth module in Shanghai delves into Corporate Finance in China, a course Qing found particularly useful.
"Studying across the locations helped me understand domestic and international markets inside-out," she adds.
Before her master's, Qing's career had seen her work in transfer pricing for more than ten years, beginning in 2007 as an associate with PwC in Tokyo. Her decision to study a Master in Finance was also driven by the people she had worked with.
"I served lots of clients in different industries and needed industry knowledge for each client," she says. "I chose to specialize with my education in the industry I was most interested in.
"You also never know what is in the future and it's important to be prepared for change."
---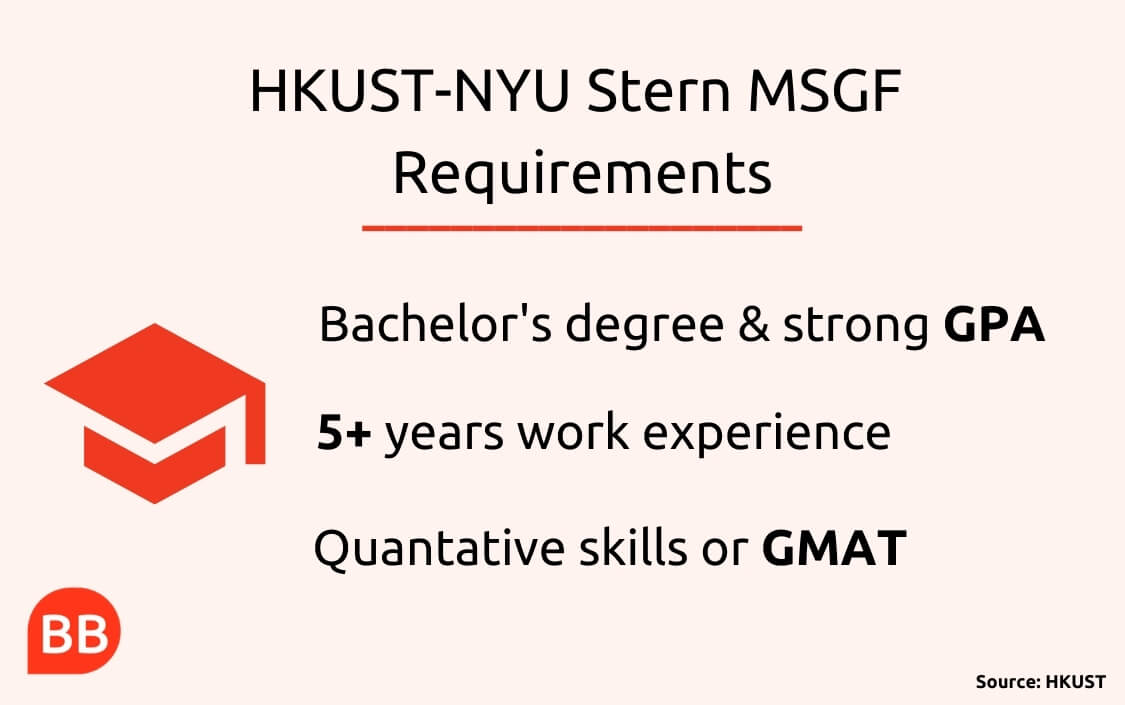 ---
HKUST-NYU Stern MSGF: Key Advantages
Qing majored in International Trade and Business Japanese at Shanghai University of International Business and Economics, where she also took some finance courses. The post-experience MSGF gave her the opportunity to develop new skills with a focus on its application to the world of work.
At PwC, client expectations need to be met with confidence. Qing gives an example of one particular client in the financial industry.
"I need to understand their transaction model first; how the price was agreed," says Qing. "Because on this program I learned the fundamental knowledge about this industry, I can [now] understand their models more easily; I can give more relevant and efficient advice with confidence."
Learning from her peers as well as professors was a huge bonus of the course.
As one of the students coming from a less traditional financial background, Qing was able to pick the brains of her experienced classmates and exchange market intelligence in an organic way. This expanded her professional network and her private one too.
"Coming from different backgrounds, even for those within the financial industry and its different specialities, we can always learn from each other," she says. "Exchanging thoughts and ideas has really increased my confidence, as well as my peers' confidence."
Qing credits the "massive alumni base" across the two universities as a pulling factor for the program. "It is powerful and enjoyable to be a part of it," she says.
Completing the HKUST-NYU Stern MSGF program is no easy task. It's an intense experience and balancing work and study is hard. But Qing says she's now better able to perform her role as a senior manager at PwC.
It's a "very special, precious experience," she says. The benefits of the course make the effort and investment more than worth it.
Related Content: