US business schools are having a tough time right now with visa restrictions, a disorganized response to the coronavirus pandemic, and the anti-immigration policies of the current administration putting internationals off. STEM-designated masters programs offer some hope.

Students on STEM-designated masters degrees can apply for a 24-month STEM-extension to their 12-month Optional Practice Training (OPT) period which allows them to work on a F-1 student visa. That means students on STEM-designated masters programs can stay and work in the US for up to three years after graduation, without an H1-B visa.

The University of Maryland's Robert H. Smith School of Business receives around 3,000 applications for its roster of eight specialized masters programs each year. Five of those are STEM-designated.

Cliff McCormick, a former admissions officer at Smith, says STEM-designation prompted an increased in international applications to the school.

"Generally, more internationals apply to the STEM-eligible programs," he says. "The extra two years of OPT is an additional attraction."
---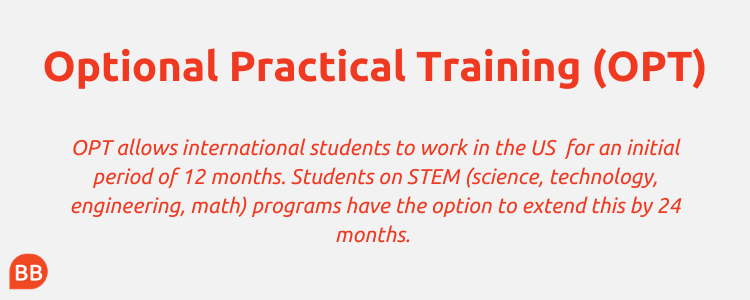 ---
STEM masters on the rise
Smith offers STEM-designated masters programs in marketing analytics, business analytics, information systems, and supply chain management.
While Smith's Master of Finance is not STEM-eligible, the school offers a Master of Quantitative Finance which is. The program requires six additional credit hours where students drill down into the technical; financial modelling, forecasting, and analytics.
After Smith launched its Master of Quantitative Finance, about a third of students who originally applied for the Master of Finance transferred onto it.
There are a number of STEM-designated MBA programs on offer at leading business schools like Duke Fuqua, Kellogg, and NYU Stern, although STEM-designated MBAs are often limited to students on more science-based specialized tracks—like the business analytics concentration on the full-time MBA at the University of Iowa's Tippie College of Business, or Wisconsin School of Business' MBA specialization in operations and technology management.
STEM-eligibility is a selling point for US business schools because getting it isn't just a formality. STEM classification is based on curriculum guidelines defined by the US Department of Homeland Security, and not all curriculums meet these guidelines.
"The faculty have to submit a whole brand-new curriculum and justification that first goes to our central graduate school and president's office, then to the Maryland higher education commission at state level for approval. It's a very long, arduous, work-intensive process," Cliff explains.
"We're fortunate to already have the faculty in place who are very analytical-savvy—very much data scientists in their research—so it was an easy fit for us to develop STEM-eligible programs. Some schools are not in a position to do that."
---
Check out: 9 Of The Best STEM-Designated Masters In Business Analytics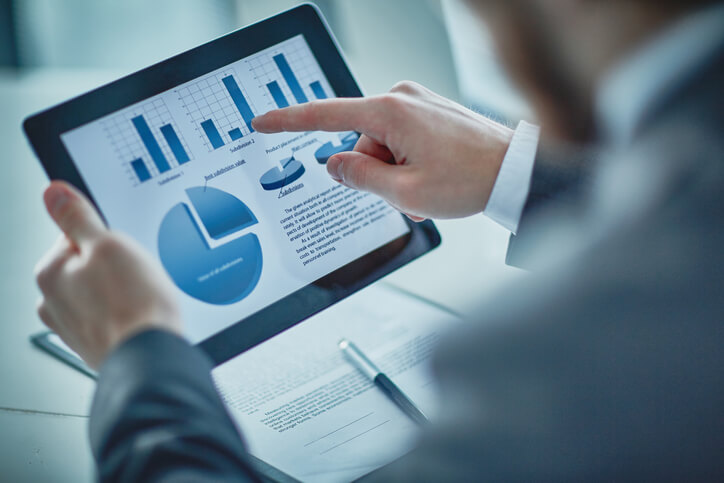 ©shironosov via iStock
---
STEM demand from employers
One business school with no issues meeting the technical requirements of STEM-eligibility is MIT Sloan. MIT's STEM-designated Master of Finance receives around 1,700 applications each year, the majority from internationals.
"We believe the STEM classification is extremely important," says Heidi Pickett, the program's director. "Finance is global and we believe in the need to train students from all over the world. The STEM classification allows us to attract the best international candidates and gives them the opportunity to complement their education with work experience in the US."
MIT's Master of Business Analytics program has been STEM-designated since its inception in 2016. The quant-heavy program requires that students develop strong math and computing skills over the 12-months.
Program director, Michelle Li, says that while STEM classification is not the only reason internationals pursue the degree, it's certainly an important addition. "It's been a positive signal to prospective employers, who are able to hire our international students more easily as STEM graduates have much longer work authorization on their F-1 student visas," she says. "Attracting the best employers, in turn, attracts higher quality students—it's a very positive outcome."
---
Read: How My STEM-Designated Master's Degree Got Me A Job In The United States
---
With red-hot demand from employers for STEM skills, more and more business schools are chasing STEM classification.
Applications to the STEM-designated Master of Science in Business Analytics (MSBA) at the University of Minnesota's Carlson School of Management have shot up in recent years, with more students on the MSBA than the school's flagship full-time MBA program.
After Ohio State University Max M. Fisher College of Business announced STEM designation for its Master in Finance and Master of Accounting programs, international applications increased. Chris Adams, former manager of graduate student marketing at Fisher, says that as international applicants become harder to attract, STEM will continue to grow.
Robert Monroe, professor of business technologies at Carnegie Mellon's Tepper School of Business, agrees. The school launched its STEM-designated Masters in Product Management in 2018.
"We very deliberately worked to have the program classified as a STEM program," Robert explains. "We felt that was very important to allow international students extended OPT opportunities."
The process paid off. Anthony Tomasic, director at the School of Computer Science at Carnegie Mellon, says applicants often ask whether the program is STEM-designated.
"OPT is critical to the visa process and the value proposition that a degree from CMU represents to a foreign student," he continues. "If the visa rules were changed to eliminate OPT, for example, that would have a gigantic effect on demand for the degree."
---
Read: How To Choose The Best Master's Degree For You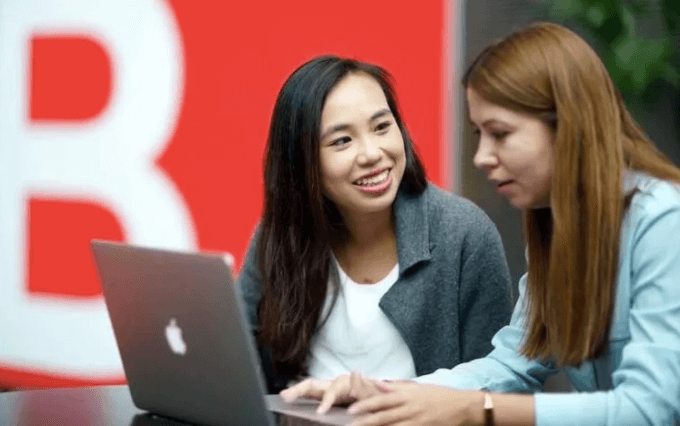 ©Imperial College Business School
---
Is a STEM masters the right fit?
For Anthony, STEM-eligibility is critical. The downsides to STEM-designation in its current form? Few schools see any. But STEM-designated programs are not for everyone. They bring with them a level of technical and science-based study which may be uncomfortable for applicants after a more general graduate management degree.
For Cliff, it's in every business school's best interests to offer a mix of programs that are both non-STEM and STEM-eligible.
"To become STEM-eligible, a program has to be more technical; more leaning towards the science-side," Cliff confirms. "For the quants, that's fine. For the poets, maybe that's something they're less interested in.
"If a school goes ahead and makes every program STEM-eligible, they're going to miss out on a whole load of students that will add a different dimension to a program; on the soft skills, management, people-side of things.
"That's part of the reason why we have a mix of specialty masters at Smith—five that are STEM-designated and three that aren't. The most important thing is that the program is the right fit for the student; the STEM eligibility adds the icing on the cake."
---
Next Read:
MBA vs Masters: Which Should You Choose?
---
This article was first published in July 2018 and updated in August 2020.