The masters in management wave is gathering pace, stretching beyond Europe to business schools around the world. Business schools in Asia—which have seen a strong growth in application numbers this past year—are now joining the club.
The University of Hong Kong (HKU) is the latest member, with its Master of Global Management (MGM) set to launch in 2020. Applications for the first cohort are now open. The first-round submission date has been and gone, but you still have two more chances to pull together an application, with the next admissions deadlines in December 2019 and February 2020.
The program can be completed in one-to-two academic years, and is comprised of six core modules and four electives.
---
Master's in Management vs MBA
Struggling to choose between a master's in management or an MBA? Knowing how each course structure differs and which would most benefit you can be difficult to wrap your head around.
One of the main benefits of a master's program is its focus. Students can modify their learning experience if they have a specific career path in mind, rather than pursuing a more varied spectrum of learning.
"Master of Science programs, when compared to MBA programs, are much more specialized," Chun Hui, MGM program director (pictured), explains.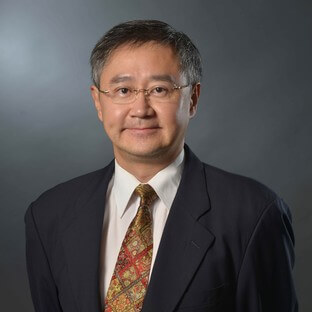 MBA students take courses in everything under the sun, from finance to accounting, HR, and marketing. Chun explains that MSc programs hone in on a student's focus area. So, if it's marketing, you'll be studying marketing. If it's global business, you'll be studying global business.
Alongside the core modules, students of the MGM—which costs HK$330,000 (around $42,472)—can select up to three elective modules from other masters courses at HKU. That could cover business analytics, accounting, finance, economics, or marketing. This means, if there's more than one course at HKU that you like, the MGM will allow you to cherry-pick modules from those other masters that fall under the business management umbrella.
---
---
Worried about the cost? All eligible students will be automatically considered for merit-based scholarships––no separate application needed.
Chun points out the underlying theme of the course surrounds people management in global contexts. It's all about learning to work with people with diverse cultural backgrounds and to deal with organizations that operate across national and cultural boundaries.
This is paired with case study work, business projects, problem solving, and learning how to enforce these learned skills through practical application.
One elective, the Company Field Trip, presents students with the opportunity to gain exposure to the industry, Chun adds.
"Students can visit companies that deal with global management issues and gain some insight into problems and the solutions that people have when they really work on global management," he says.
In terms of return on investment, Chun says that indicators from other programs run at HKU stand future MGM students in good stead. HKU's MBA program, for example, was ranked number one in Asia for nine consecutive years by The Economist. It's ranked second in Asia this year.
---
International students in Hong Kong
HKU is opening its doors to more international candidates, which Chun says is key to ensuring the MGM course is fully representative of cross-cultural interactions. TIMES Higher Education's World University Rankings has found 44% of the 2019 student body at HKU is non-local. Chun wants the MGM course to be even more internationally saturated.
"When we developed the program, that was one of the main objectives. We want as much of an international student body as possible," he says.
---
---
Since 2009, the Hong Kong SAR government has presented qualifying 'non-local students' the chance to apply to stay and work in Hong Kong beyond university.
This includes students who haven't managed to secure an immediate job offer up to 12 months post-graduation. For candidates looking to pursue a career in Hong Kong's business world, the enabled flexibility and emphasis on encouraging growth in the young international workforce is definitely an attractive incentive.
While media platforms across the world have recently been dominated by headlines concerning the protests in Hong Kong, Chun insists foreign students still have a positive opinion of Hong Kong. "They have no problems living here," he says.
"For every society there are growing pains. I think Hong Kong is experiencing some growing pains now. This will pass, and we will learn. As a society, we will learn." Through the MGM program, Chun hopes students will unite with one another; it's as much about managing people, he says, as it is about managing business.
Related Content: