With the war in Ukraine, the continuing impact of COVID, and rising everyday living costs, the idea of doling out more than $100k for a two-year education might be an intimidating prospect.

Living costs in the US, including gasoline, food, and housing, have been soaring—the latest figures showed inflation in June at a 40-year high of 9.1%.

The cost of living has had a knock-on effect on the cost of an MBA. As seen in our 2022 Cost of MBA Report, the top-ranked US schools raised their tuition fees by an average of 2.9%, costing an average of $155,305 for a two-year program in 2022.

This, plus the rising cost of living, has seen the average total price of a top US MBA rise by 2.8% since 2021—from $217,000 to $225,000.

While these rising costs may feel daunting, MBA graduates enjoy improved employability, a wider professional network and can command an enhanced salary. Is it worth the investment, then?
---
MBA ROI: Recruiters and business school graduates
A major plus is that business school graduates can benefit from large companies and high-level employers recruiting directly from the school.
This year, GMAC's Corporate Recruiter's Survey included 931 respondents, including 539 corporate recruiters and 402 from staffing firms. In the survey, 92% of corporate recruiters expect to hire newly minted MBAs this year, as do 95% of staffing firms.
Recruiters favor business school graduates because of the preparation they undergo and the guarantee of success—87% of corporate recruiters said they are either highly confident or confident in the ability of business schools to prepare students to be successful in their organizations.
---
Download our Cost of MBA Report 2022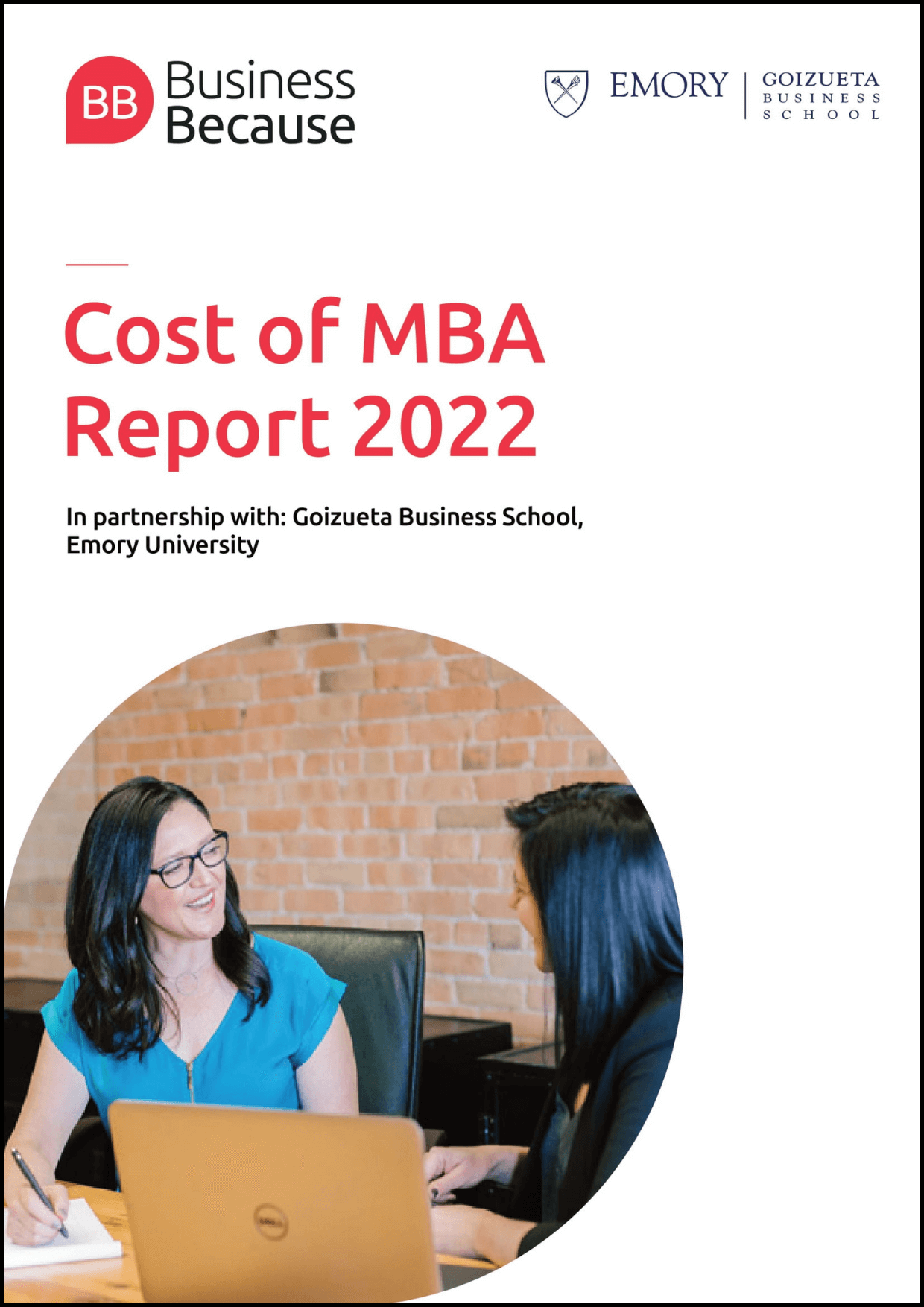 ---
MBA ROI: Salary increase
Arguably the most significant ROI is the salary increase that MBA graduates can command.
The GMAC study, The Value of Graduate Management Education: From the Candidate's Perspective, found that 85% of graduates said that their investment in Graduate Management Education (GME) had a positive return. Around two-thirds of business school graduates reported they advanced at least one job level after their degrees, and three out of four say that GME helped them achieve personal, professional, and financial goals.
"An overwhelming majority of graduates testified that their business degree increased their employability and earnings power, prepared them for leadership positions, and supported their desired lifestyle," said Sangeet Chowfla, president and CEO of GMAC in the study.
Data from the Financial Times backed up the survey's findings, showing that MBA graduates enjoyed a 120% salary increase within three years of graduation.
Find out which companies pay the largest salaries to MBA graduates here.
"Graduate management education is an investment, and the MBA degree continues to provide the strongest return on investment of any master's degree in terms of career compensation," says Brian Mitchell, Associate Dean of Full-Time MBA Programs at Emory University Goizueta Business School.
"And just as important, the return on the MBA investment includes lifelong skills in leadership, critical thinking, problem solving, ethics and much more as part of the academic experience," he adds.
---
MBA ROI: Network benefits
Finally, when weighing up the benefits of an MBA and its ROI, applicants should also look beyond the numbers and consider the advances in their professional career. MBA graduates are rewarded for their investment with a robust professional network.
During an MBA, you can connect with a network of alumni, classmates, mentors, professors, and business leaders that you meet. The network you create is vital in boosting your MBA ROI and should be a significant factor in business school research.