If you're applying to an MBA program at one of the world's top business schools, you'll want to know the MBA acceptance rates.
Acceptance rates are the percentage of applicants who are admitted into an MBA program. They tell you how competitive a school is and how likely your MBA application is to be successful.
---
Applying for a top MBA?
Download our MBA Application Guide
---
---
Stanford's MBA acceptance rate is 8.6% on average, making Stanford the world's most competitive MBA program. The most recent data shows 6,152 people applied to the full-time MBA at Stanford Graduate School of Business but only 528 got accepted.
Fewer still enrolled in the Stanford MBA class—only 424 (an enrollment rate of 6.9%). Schools will always admit more candidates than they enroll, with many accepting offers from other schools or dropping out.
BusinessBecause has used data from the US News Report and other available sources to break down the MBA acceptance rates at top schools—including the M7 business schools.
---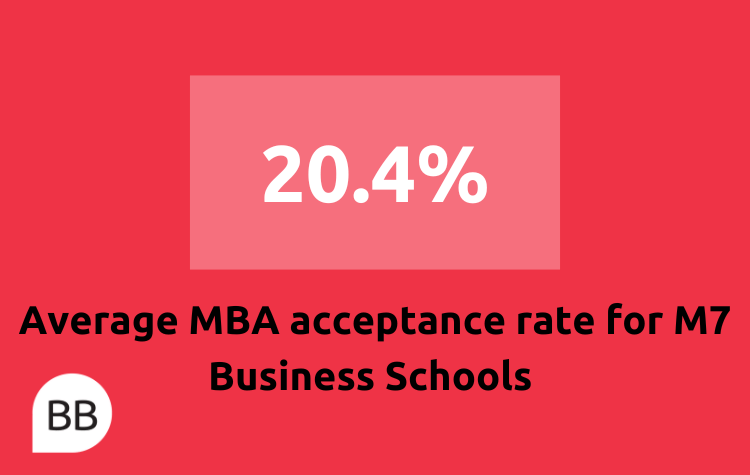 ---
MBA Acceptance Rates for top business schools
While last year saw a less competitive application cycle with higher acceptance rates to top MBAs, the upcoming MBA application cycle is set to be significantly more competitive.
This can be seen in high number of...
Register for free to continue reading