5. Cara Laviola, Ohio State University's Max M. Fisher College of Business
What is a typical week's academic schedule like for you?
On Monday, my earliest class begins at 10:15am, but my latest class does not end until 9:30pm. Similarly, on Tuesday, classes run from 1:00pm to 9:30pm. Thursdays are my easy days, where I only have one class that begins and ends in the early afternoon.
This academic schedule differs greatly from my first year, where I would have a normal schedule of core classes from 8:30am-4:15pm. Because I am able to fill my schedule with electives during the second year, I have chosen to take classes that also accommodate working professional MBAs schedules. Because of this accommodation, many electives are scheduled in the evening.
How much free time do you get and what do you typically do with it?
Because most classes have group-based projects, most of my "free time" (not in class) is spent in group meetings. If not meeting as a group, I also have a graduate assistant position that takes up some of my time. Before I accepted my job offer for after graduation, a lot of my time was also spent updating my resume, applying for positions, and interviewing with companies.
When my time is actually free, I spend time with my fiance. I also enjoy reading books, watching movies, listening to live music, and spending time with my family and friends.
What's the best and worst thing about MBA life?
Best: My biggest sources of learning are my fellow MBAs. By working with my peers, I learn something new every day about myself and about diverse ways of thinking. It's these interactions that have helped me to grow as a person and as a leader.
Worst: The worst thing about MBA life is the stress and uncertainty that comes with making tradeoffs. Because I decided to come back full-time, I made a choice between my education and a secure income to which I had become accustomed. Every day, I make a choice between networking, studying an extra hour, or spending that hour with my fiance and family. Sometimes, it's hard to know if I'm making the right choice. But even though this may be the worst part of MBA life, it is probably also the most educational and relatable to the tradeoffs that inevitably have to be made in the business world.
How much does an MBA lifestyle cost?
I think the best way to describe the cost of an MBA lifestyle is in terms of opportunity cost. By completing my MBA in a full-time capacity, it costs me an annual income. It costs me not only the principal on the student loans that I had to take out, but also the interest on those loans. The cost of an MBA also includes the price of long nights and lost sleep, of time spent in airports on the way to internship and job interviews, and of spending time connecting with people in the industry instead of with family.
But even though the cost of an MBA lifestyle is expensive in more ways than one, I believe it is so worth it. It is two years of hard work in exchange for what is, for me, a job offer at a company I believe in, as well as experience and learnings that will stay with me for the rest of my career.
---
6. Emily Phipps, American University's Kogod School of Business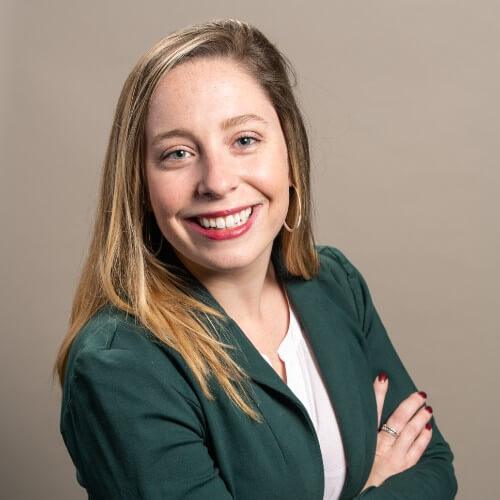 What is a typical week's academic schedule like for you?
It is different every semester. I am in class for four-to-six hours three days a week. I am at work for four hours a day. And I am studying, working on group projects, or working on career engagement tasks for four-to-six hours a day.
How much free time do you get and what do you typically do with it?
Honestly, I love cooking and cleaning to unwind. However, I am always determined to explore DC on the weekends. This is one of my favorite cities I have ever lived in.
What's the best and worst thing about MBA life?
The best thing about my MBA life is the people. I love watching my cohort explore their ideas and passions in a practical way. This is a thrilling experience in and of itself, but it is so much sweeter in the community.
I don't know if I have an answer to "the worst" part. I have experienced new kinds and levels of stress as I transitioned from my former career and lifestyle to my current one. I experience a daily struggle with 'imposter's syndrome'. And I definitely experience fear about the unknown. But I wouldn't change it. I am becoming more confident, integrated, and grateful. So how could that be 'the worst'?
How much does an MBA lifestyle cost?
I have embraced a mindset of consuming less and enjoying more. A scarcity mindset probably won't get me very far.
---
Next read:
Getting Into Business School—9 MBA Admissions Tips From The Students Who've Done It
---
This article was first published in December 2018 and updated in June 2020.