See more videos like this one...

---
While China seems to be curbing its decline (down from -1.3% over the past 10 years to -0.1% in the past five years), the rate of India's decline is more concerning, going from a -0.7% decline in the past 10 years to -1.2% in the last five.
Many Chinese and Indian students study abroad, making up the majority of international students in business schools across the US and Europe, while most Westerners are not yet ready to study in emerging markets.
If you're considering an alternative business school destination, you might look to Portugal, with its rising tech scene, Ireland, a European alternative to the UK, or Scandinavia.
---
Check out: Top 10 Most Popular Countries For Business School Candidates In 2019
We give you a detailed report on the top 10. And for each country, an international business school student explains why they're studying there in their own video blog.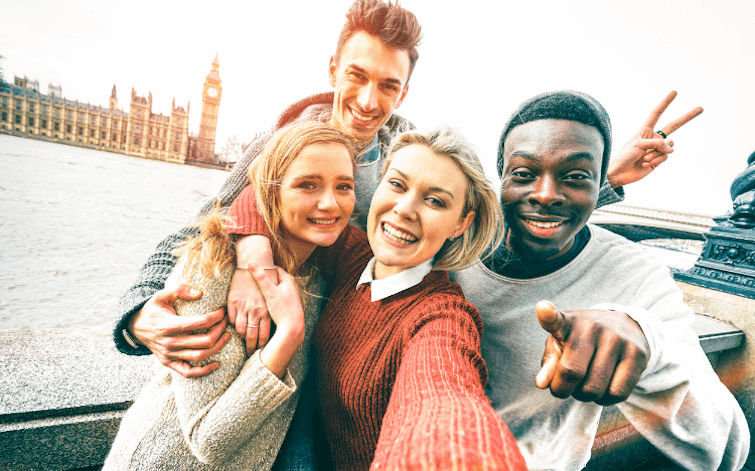 ---
---
The US is still the market leader across graduate management programs. However, the share of the market differs hugely when broken down by program
For the two-year MBA, the US still reigns supreme despite falling application numbers, with 64.8% of candidates preferring to study two-year MBAs there. Canada (8.3%) and the UK (6.2%) round up the top three.
For the one-year MBA, the US is almost 10% less popular, with 55.1% of candidates preferring to study there, followed by the UK at 9.5%, Canada at 9.2%, and France at 5.3%.
When it comes to masters programs, the market is more diverse. 28.9% of candidates most want to study Master's in Management (MiM) programs in the US; a much smaller portion of the pie. Alongside Canada and the UK, France, Germany, and the Netherlands are popular countries for MiM candidates.
---
---
The UK is the second most popular destination for Master's in Finance (MiF) and Master's in Data Analytics candidates after the US.
While 2.1% of global candidates most want to study two-year MBAs in India and 2.4% for one-year MBAs, just 0.7% want to study MiMs, with India's MBA colleges traditionally aimed at pre-experience students.
Consequently, while India ranks in the top six most popular countries in the world for MBA programs and 10th for Masters in Data Analytics, it comes outside the top 10 for MiMs and MiFs.
Aside from Singapore, Asia tends to be less attractive for business masters candidates, with many programs in China and Hong Kong still in their infancy.
---
---
Candidates' study preferences differ depending on where they're from.
While US government policy is less welcoming to internationals than it has been in the past, the US remains the top most popular country for the majority of business school candidates worldwide.
The exception is Western Europe. Despite Brexit, the UK beats the US as the most popular country for Western Europeans.