Mexico has been widely known for its manufacturing and export power—but there is a whole new industry about to take over.

Mexico's technology and startup scene are booming, with a growing ecosystem that is attracting both the investment—comprising one-quarter of total tech investment in Latin America in 2017—as well as attention from some of the world's biggest tech companies.

For MBA students who are looking to land jobs in a thriving economy, or aspiring to start their own business, Mexico is an increasingly attractive choice.
---
Resilience and growth at the core
Mexico has a gross domestic product of over $244 billion (adjusted for purchasing power parity), which is second only to Brazil in the Latin America region.
Its export and manufacturing industries form the backbone for a strong economy, which has sturdied Mexico through economic turbulence that other Latin American countries have experienced.
This is largely due to the quality of the Mexican workforce—famously hard-working and increasingly highly skilled.
It's worth noting, moreover, that 45% of Mexico's population is under 24 years old, meaning that this ever-growing country is about to have a dramatic increase in its working population—a population poised to drive these and other industries.
---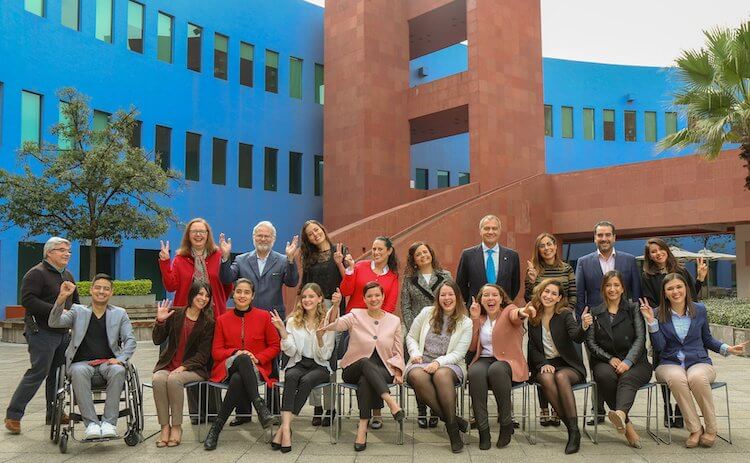 ---
A unique opportunity for MBA graduates
Mexico needs highly skilled business professionals who can leverage and empower the country's potential to innovate and lead both the established manufacturing businesses and the fast-growing startup industry.
For MBA students at EGADE Business School at Tecnológico de Monterrey, this poses an exciting opportunity to step up as the new business leaders of Mexico's economy.
EGADE's immersive approach to its MBA programs enables graduates to have a dynamic and forward-thinking stance on business.
Hybrid learning techniques and innovation, along with business simulations and case studies, are at the core of its curriculum, allowing students to experience and deal with real-life scenarios where they are required to take realistic and effective decisions.
This approach is clearly paying off since EGADE graduates are seeing, on average, a 77% salary increase in the five years after graduation.
---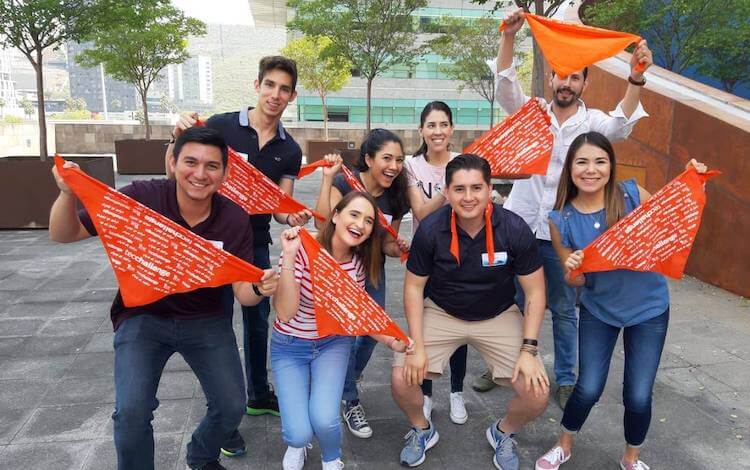 ---
Thriving startup scene
The government is increasingly aware of the transformative power of entrepreneurship in reinvigorating the economy and tackling the many social challenges that still remain in Mexico. There are 120,000 startups launched every year, powered through private and public investment—mostly from the growth of venture capital funds in the region.
Mexico's startup community has also benefited from its proximity to Silicon Valley. Not only has the Californian ecosystem provided a model of success for Mexico's startup scene, but it has also encouraged opportunities for cooperation and investment between these two countries. Guadalajara is growing in recognition for its tech startup scene, with tech companies like Wizeline placing their central engineering hub in this booming city.
This newfound land of opportunities, with companies like Amazon and IBM springing up here, has attracted Silicon Valley's gaze towards Mexico, and towards top MBA graduates looking to work in this exciting industry.
For those with their minds set on leading these promising companies or launching their own venture, the Full-Time MBA in Innovation and Entrepreneurship at EGADE Business School gives students the tools they need to enter into new venture creation and corporate entrepreneurship.
Students gain a fully immersive approach and benefit from this growing ecosystem by participating in events such as INCmty, and gaining access to mentorship opportunities from renowned experts and academic leaders.
As an integral part of their postgraduate program, students have chances to explore international startup hubs like Silicon Valley, Tel Aviv, and Shenzhen.
---
An exciting future
Forecasters predict Mexico to be the world's fifth-largest economy by 2050. This figure speaks volumes about the excitement and anticipation that businesses have for Mexico's growth in the coming decades.
What is more, Mexico presents a high quality of life for any international MBA student looking for an experience beyond their classroom and career. Students at any of EGADE's campuses relish on an overall low cost of living combined with access to rich cuisine, culture, and major events that you would expect of any major city.
As Mexico enters this new exciting chapter, now seems like as good a time as any to choose Mexico as the destination for your MBA.
Related Content: