While Europe, the US, and Asia are often the most sought-after business school destinations, Latin America is the hidden gem you may not have considered.

Here are the three best reasons why you should study in Latin America for your MBA or business master's degree.
---
1. Latin America is home to some of the world's most affordable MBA programs
Studying in Latin America tends to be much cheaper than elsewhere in the world, both in terms of tuition fees and living costs.
For example, EGADE Business School, the top-ranked business school in Latin America according to QS Global MBA rankings, charges approximately $25,000 for its Master in Management and $39,000 for its Online MBA.
EGADE also offers a number of scholarships to students to help them pay for tuition, including the Advancing Women in Business, Digital Transformation Leader, and Financial Disruption scholarships.
Comparatively, the average tuition cost for a top MBA program globally is $123,586, according to our BusinessBecause Cost of MBA Report 2021.
As for living costs, Latin American cities are some of the least expensive in the world according to the Mercer Cost of Living city ranking—which includes the cost of housing, transportation, consumer goods, and utilities.
While Singapore is 7th place, New York 14th, and London 18th, Chile's capital Santiago is ranked 108th, Mexico City 152nd, and Sao Paulo 177th, attesting to low living expenses in South America's biggest cities.
Rent is particularly affordable compared to other regions. The average monthly rent for a one-bed apartment in the Mexican capital is around $463, a price that is unheard of in the US or Western Europe.
When you combine affordable tuition fees, scholarship opportunities, and a reasonable cost of living, all the while getting a high-quality business education, you can expect a great return on your investment when studying in Latin America.
---
2. A diverse and welcoming culture encourages many students to study in Latin America
Latin America boasts incredible cultural diversity, which is evident in the region's cuisine, music, dance, and architecture.
You'll never get bored of the unique landscapes, world-renowned events, and multifaceted cities in the region. When you're not studying, you could be stargazing in Chile's Atacama Desert, experiencing the legendary Rio Carnival, or driving vintage cars in Havana.
Learning Spanish, one of the most widely spoken languages in the world, will also look great on your CV, and may open up the doors to an international career.
---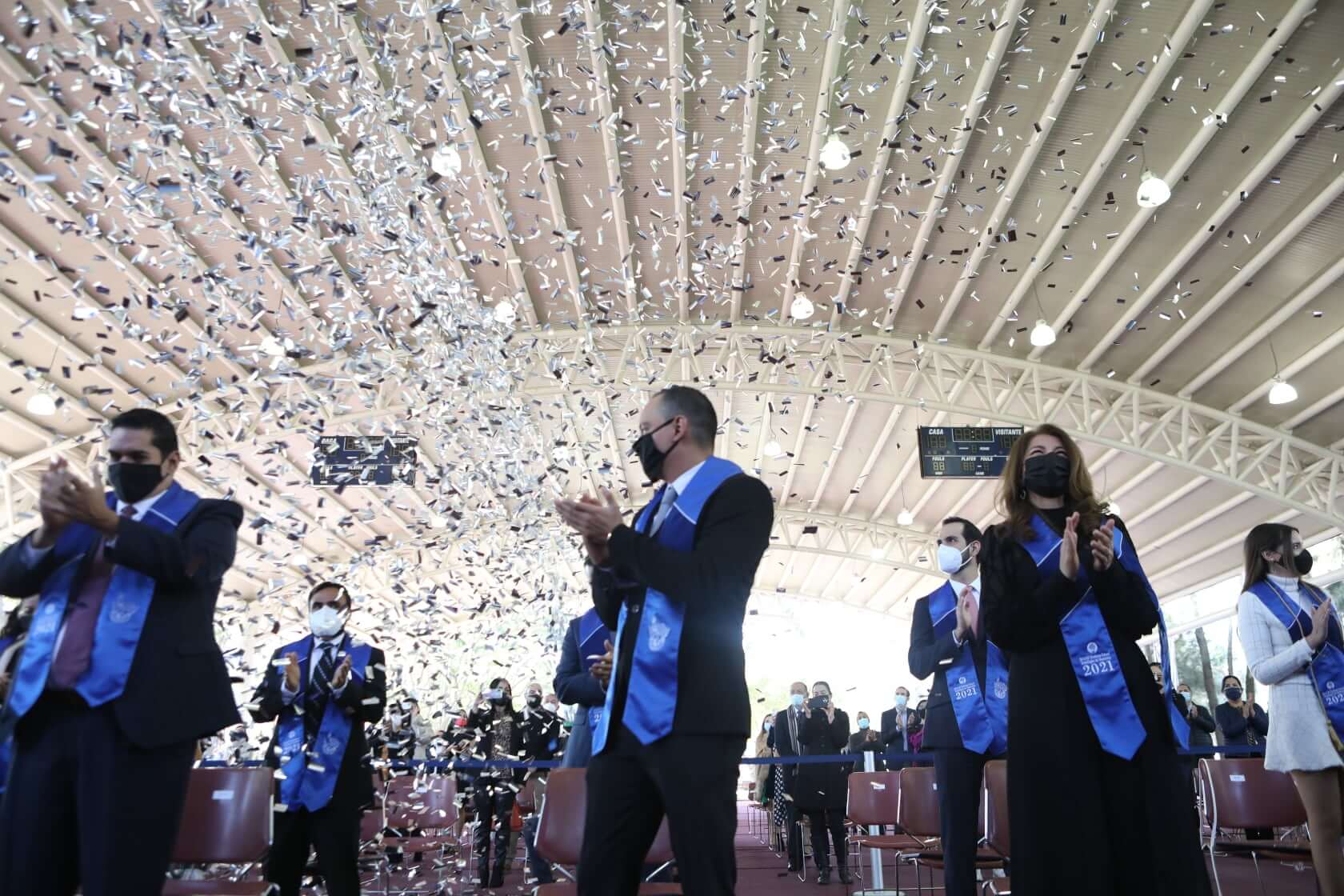 ©EGADE Business School/Facebook
---
To help international students tap into this vibrant business landscape, schools like EGADE provide many opportunities to learn more about Latin America and connect with other future business leaders in the region and beyond.
In 2012, EGADE became one of the founding members of the Global Network for Advanced Management (GNAM), a network of leading business schools from across the world that brings together different cultures to deepen economic collaboration between regions and drive innovation globally.
Through GNAM, EGADE students have exclusive access to one-week events and immersive learning experiences, during which they can establish strategic relationships with both fellow students and industry professionals.
EGADE Business School also works closely with other Latin American schools to improve the region's global reach in the business education space.
In partnership with three of the best business schools in South America, EGADE formed the Latin American Alliance of Business Schools (ALADEN). Through ALADEN, students can collaborate and discuss with students in partner schools, expanding their networks and developing their ability to work in multicultural environments.
---
3. You can find great job opportunities across Latin America
Gaining an international network and broader understanding of the world by studying abroad in Latin America will put you in good stead for global job opportunities.
Your newly acquired language skills and cross-cultural experience will be attractive to potential employers, and prove valuable across industries.
For example, EGADE alumni end up working for high-profile companies like Accenture, Amazon, and EY as consultants, analysts, and managers.
Many also launch their own venture, encouraged by the emphasis on change and disruption that's at the heart of EGADE's programs.
In particular, the MBA in Innovation and Entrepreneurship provides students with the financial and strategic expertise required to build their own startup, and helps them cultivate an entrepreneurial mindset.
So, if you want to pursue an MBA or business master's in a vibrant and multicultural environment, Latin America is a great option.
Choosing a top Latin American school will immerse you in the region's thriving business environment, and equip you with the skills to become a future global leader.
Related Content: