Semal Luthra was shaped from her teenage years by her experience studying at boarding school. Born in Mumbai, through her schooling she developed a fierce independence.

Living with students from across India also broadened her thinking, it taught her to adapt to different surroundings.

That served her well when she moved to the UK in 2005 for an undergraduate engineering degree. She developed a passion for product design, which led to a master's and falling in love creative problem solving.

After a spell with data science firm, Dunnhumby, and then Deloitte, Semal was eager to implement her design-thinking skills beyond the world of big data.

It's why she decided to pursue an MBA, graduating in 2018. Semal chose the Yale School of Management and is now embracing life as an entrepreneur.
---
Why I chose an MBA
Semal (pictured below, right) graduated in 2018, and set up her business, HomeTree coworking, in the same year. The business is a coworking space in Sri Lanka, and Semal says that when the idea first came about there were very few coworking spaces in Colombo, the capital.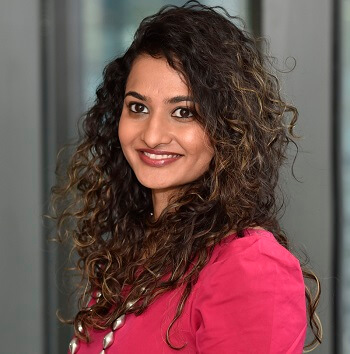 She says that she chose an MBA because, to create an impact at a higher level, she needed a better understanding of strategic business issues, as well as the leadership experience an MBA could provide.
To bring a product to market, Semal says she needed the MBA to gain an understanding of a product's entire life cycle, how different departments within a firm operate.
"I wanted to gain hands-on experience in developing strategies for companies in a range of sectors, which would help me navigate the ambiguities around bringing bold innovations to market," she says.
"I also liked the diversity of backgrounds of the student cohort [at Yale]. In my class, we had a good mix of people from the non-profit, private, and public sector which broadened my thinking and gave me exposure to many different fields."
---
What is life as an entrepreneur like?
Semal's father is an entrepreneur, and she has always admired how he scaled his business from a small engineering workshop to a multi-factory manufacturing company.
She knew she wanted to follow in his footsteps at some point in her career. When she first applied for the MBA though, she was planning to work after graduating and gradually transition to entrepreneurship.
The idea for HomeTree coworking came earlier than planned. Semal's partner was based in Sri Lanka, and their expertise was real estate.
Semal fell in love with the lush greenery, and the "exquisite beauty" of the island. She knew she wanted to stay there when she visited and decided there was no better tourist destination to set up a coworking business—it was her plan to accommodate the rise of the digital nomad.
"Our coworking space today is a hub for 'cocreators, and we are constantly thinking of new ways to help people collaborate and do amazing things. I got the inspiration to do this from Yale, where students got together to run clubs, organize events, and do a whole range of things."
Life as an entrepreneur is a rollercoaster, she explains, so prospective MBA candidates who want to become entrepreneurs should acknowledge the test that lies ahead.
"I do not know if there is a clear formula to success as an entrepreneur, but you need to be passionate about the problem you are solving," she says.
"Because at the end of the day, any entrepreneurial venture will come with its ups and downs, and when things get hard it is your passion that will pull you through."
Every failure will teach you a lot, she adds, and the fulfillment you get when you see your vision come to life is priceless.
"My advice to aspiring MBA entrepreneurs is to get working on your idea as soon as you come to business school, because with the network you can get a lot of support, from refining your business plan to even perhaps finding your first customers."
---
How does an MBA help you as an entrepreneur?
At Yale, Semal applied and got through the Tsai Center for Innovative Thinking at Yale (CITY) program, which helped her refine her business plan, conduct market research, and develop her venture's minimum viable product (MVP). The MBA helped her become a better entrepreneur, she adds.
"It gave us the confidence that we could do this, and it was okay if we failed.
"Being at Yale taught me how to be resourceful—which I think is key for an entrepreneur—make connections, get support and advice, and, most importantly, to aim high.
"It gave me an opportunity to really think with an open mindset about what I wanted to do with my life."
Entrepreneurs always have to think on their feet, Semal adds, as you are constantly doing things you've never done before.
"One of the most important things I learnt through the MBA was how to network, how to reach out to people, approach them with my ideas and get their support.
"Today, no innovation can happen in solitude, and the MBA really taught me to collaborate and get support from people so that I could take my ideas further."
Related Content: