Singapore is one of the fastest growing tech markets in the world.

It's home to three unicorn startups, and alone is responsible for a quarter of total tech investment in 2019 in southeast Asia—a digital economy that is expected to grow to $240 billion by 2025.

For MBA students in Singapore, the ecosystem presents a unique opportunity to learn from a fast-growing digital economy, and spring off into employment, whether that's in Singapore or back at home.

We caught up with two MBA graduates from the National University of Singapore (NUS), to find out how Singapore set them up for an exciting career in technology.
---
Praneeth Tammiraju—transforming education through tech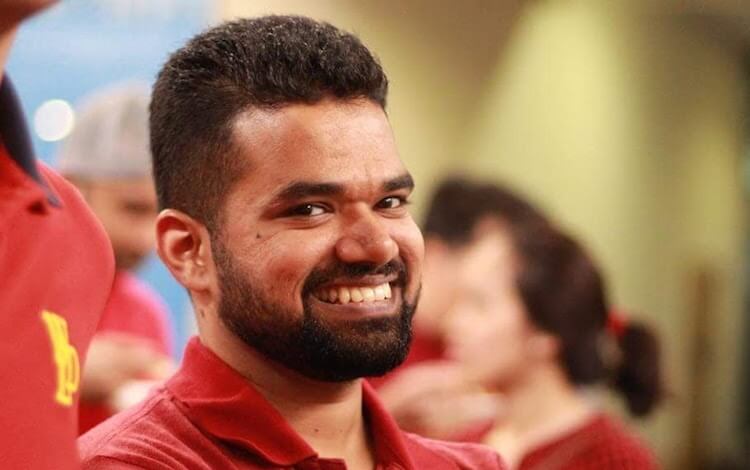 When Praneeth closes his eyes at night, and dreams about his dream job, all he can think about is tech.
His passion is for improving accessibility and affordability in the healthcare and education sectors. Growing up and living in India, and being married to a doctor, Praneeth has seen the inefficiencies in the welfare system, and believes that technology is the answer.
But for many years, he was stuck at a company and in a role where he felt he couldn't have the impact he wanted. An opportunity to move to Singapore arose, and he leaped at the chance.
"I knew this was my chance to restart my career from a blank slate, and really make the jump into technology," he remembers.
Studying an MBA at the NUS Business School proved to be the key to this leap. He suddenly found himself immersed in an ecosystem where he could fully come to grips with the possibilities of technology.
NUS stood out for the MBA specialization it offered in entrepreneurship and innovation—for students looking to bring creativity and innovation into companies, or even set up their business one day.
For Praneeth, thinking about both, it was perfect.
His personal highlight was the Lean Launchpad program, a four-month program where students can take a simple product idea and transform it into a business plan.
"It's a rare part of an MBA where you are actually forced to deliver real work. If you do the work right, the actual outcome is going to be a real, tangible company," he underlines.
He also benefitted from the many advantages of being surrounded by exciting tech startups. During his global immersion program in India, he met the CEO of BYJU'S, the world's most valuable edtech company.
"It was a real fanboy moment, but it also gave me the chance to talk through some of the ideas for business I've had myself," he notes.
NUS' tech and startup credentials have paid off for Praneeth.
Straight after graduation, he landed a job as head of APAC operations for Deliveroo, based in Singapore.
Now he's the COO of Know App, a learning and upskilling platform for the blue-collar workforce. His dream to transform education through technology is coming true.
Having tried, and failed, at running a startup before business school, his newfound confidence all comes down to his MBA.
"From the entrepreneurship specialization, I now feel confident in what I'm doing, and what I need to do in the future."
---
Arianna Maschietto—immersion in tech around the world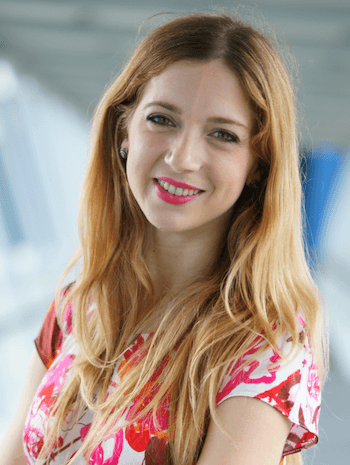 In terms of immersing herself in tech, Arianna made the most of her time in Singapore.
She had grown up and studied innovation and technology in Italy, and was working at Microsoft, but she was keen to explore a market where possibilities were endless.
"Compared to Europe and the US, people think of Asia as underdeveloped. But it is actually much further along in terms of technology," she notes.
Southeast Asia's quick growth has helped shift people's positivity and mentality towards tech.
"It is quite different—the risk feels less, the people are more curious, and companies want to throw themselves into big projects."
Studying her MBA at NUS Business School, Arianna threw herself into all areas of tech to ramp up her experience. Case competitions took her to Yale and University of Michigan, while her MBA consulting project transported her to the beating heart of tech in Silicon Valley, working for PayPal.
It was not only a fantastic way of translating her experience of tech in Singapore and Europe, but it was also where she met her future employer Plug and Play.
Instantly, she knew this was where she wanted to work.
"It was full of smart people and super bright risk takers. They take initiatives, have wonderful ideas, and give their all," she professes.
She is now back in Italy with Plug and Play, where she is looking to apply her experience of the booming industry in Southeast Asia to her home country.
"It's a problem in Italy that students have a contract before they graduate, and they aren't really keen to get involved in a startup."
She is working on a program with top universities like MIP and Bocconi to get students to bring their skills and ability to the exciting world of tech. To have, perhaps, the exciting career transformation that she had.
Related Content: